NIOS cheated kids ! Close on 60% marks unfairly reduced.
12
people have signed this petition.
Add your name now!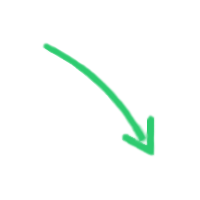 12

people

have signed.

Add your voice!
Maxine K.
signed just now
Adam B.
signed just now
If you got between 40 and 60% in the NIOS results announced recently, read on to discover the gross injustice done to you.
* * * * * * * * * * * * * * * * *
Example -
You had studied hard for your 10th Board Science, and actually scored 88% in your Internal Assignments & 87% in Practical Exams.
While extrapolating, NIOS gives you just 37 % for the "Written" exams that were never conducted for no fault of yours ! Go check your mark sheet !!!!!!!
IS THAT FAIR ? IS IT JUST ?
DON'T YOU DESERVE MORE ?
* * * * * * * * * * * * * * * * *


Example -
Take Social Science. You actually scored 80% in your Internals (the Assignments).
On the basis of these marks, NIOS awards you a kingly 39% for the written exams that were not conducted. As a result, you get just 47% overall in a subject you know so well.
BY WHAT LOGIC IS THAT FAIR ?
WHAT LOGIC DID CBSE USE TO EXTRAPOLATE INTERNAL MARKS INTO WRITTEN MARKS ?
* * * * * * * * * * * * * * * * *
Example -
OK ! Let us look at Home Science. Assume that you scored 94.12% in your Internal Assignments, and 93.33% in your Practical Exams. What do they judge you fit for when it comes to the written exams that were not conducted ?
NIOS awards you 39.71 % in written, so that your overall marks are suppressed from the lofty Nineties to a Middling 57%.
IS THAT NOT SIMPLY CRUEL ?
* * * * * * * * * * * * * * * * *
Do note
The statistics above are with respect to Secondary Board results.
The status, for those who took Senior Secondary exams, are very similar too, although the specifics might differ slightly.
* * * * * * * * * * * * * * * * *
PLEASE SIGN THIS PETITION IF YOU AGREE that NIOS has been grossly unfair.
IF YOU NEED MORE DETAILS, READ ON.........
* * * * * * * * * * * * * * * * *
Twice, the Supreme Court had to intervene !
It appears that a third intervention too will be required.
Remember how children throughout India cheered on the 10th of July 2020 when NIOS finally notified that they would cancel written exams and pass children based on their marks in Tutor marked assignments, practical exams and past performance.
Well, on the 5th of August, when NIOS declared results, all kids found themselves at the wrong end of a very foul deal - almost no one had scored more than 60% - even those who had scored 90 to 100% in the Tutor Marked Assignments (TMA's) and/or Practical Exams.
What had NIOS done ? They computed (extrapolated in some fashion) the marks "for the Written Exams that had never been conducted", on the basis of the marks "already awarded by tutors for internals (TMA's & Practical Exams)".
Now, one can go with the argument that a teacher who has been interacting with the kids during the Personal Contract Programme (PCP) throughout the year would be a bit lenient, and might overmark slightly.
So, knock off 10% while extrapolating.
Knock off 15%.
But by god, do not knock off more than 20%.
No ! ..... Here is a sample analysis of the marks in the 10th Board.
NIOS knocked off about 50 to 53% in many subjects (such as English, Hindi, Social Studies or Maths). So, a child, whose English and Social Studies assignments were marked 80% by the Tutor, was awarded 40% and 38.75% respectively for the English and Social exams that were never conducted !!!!!
They knocked off close on 60% of the average percentage scored by kids in subjects such as science (for example, a child who actually scored 87% in the practical exam and 88% in TMA, was awarded 37% in Theory, by some strange extrapolation method adopted by NIOS).
Even if they have some sound statistical explanation that may satisfy theorists, what they have done is patently unfair.
What would be fair ? Knocking off 10% while computing the theory marks should be sufficient, but let us knock off 20% (to cater for possible overmarking by tutors, however remote such a possibility might be).
The Maths that follow are on the basis of the marks distribution used by NIOS for the Secondary Board.
Let a kid who has got 100% in TMA in subjects without Practicals be awarded 80% overall (which means that he or she should get 75% in Theory).
Let a kid who has got 100% in TMA + Practicals in subjects with Practicals be awarded 80% overall (which means that he or she should get 70.59% in Theory).
& so on for subjects such as Painting or Data Entry....
Bottom Line -
Total up the marks actually obtained in a subject in the internal assignments and practical exam. Let that be X%.
Knock off 20% of X%.
Award 80% of X% as the overall percentage in that subject.
Towards this, accord marks for written as required to tally with the overall % required.
*****
Similar logic for Senior Secondary !!!!!
*****
If you are an affected party, or if you support the logic that has been laid out above, sign this petition, and let us make NIOS move in the favour of kids whom they fouled against.....