Nintendo Needs to Buy the Rights for The Powerpuff Girls!
76
people have signed this petition.
Add your name now!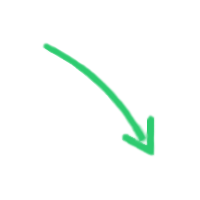 76

people

have signed.

Add your voice!
Maxine K.
signed just now
Adam B.
signed just now
To Cartoon Network Studios:
I enjoy watching The Powerpuff Girls since 2009 after the 10th anniversary. They used to work with Cartoon Network Studios, But now, they want to join the forces with Nintendo to work on a spiritual successor to Super Mario 3D World called "Powerpuff Girls 3D Lost World". This new game is known as PROJECT PUFF and it's slated for a release on Nintendo 3DS and Wii-U as well as Nintendo's new console codename: NX. This game has a whole lot of gimmicks from Super Mario 3D World and the game supports amiibo figures like Mario, Kirby, Pikachu, Luigi and much more. The game takes place where The Powerpuff Girls chase Mojo Jojo with 1,000 gallons of Chemical X in his observatory that floats and sends The Powerpuff Girls to a lost world called Hexville. The Powerpuff Girls knew that the final boss is Mojo Jojo in his giant fighting robot that was powered up by Chemical X. during some cutscenes, Mojo Jojo controls The City of Townsville and turns in into Mojopolis a city ruled by Mojo Jojo. The Powerpuff Girls must save the day andstop the Deadly Six to test their powers to the limit. This game also marks the final appearance of Mojo Jojo of the entire series of The Powerpuff Girls where he ends up being in jail. There is a total of 8 worlds containing Meadow World, Winter World, Desert World, Canyon World, Ocean World, Jungle World, Sky World, Volcano World and a bonus world after the game is completed and its called Space World. Toadette appears in the game and Rosalina also appears in World 9 after the game is completed. The Powerpuff Girls are interested in Joining the battle in Super Smash Bros as DLC Ballot on Nintendo 3DS and Wii-U or the next Super Smash Bros. Other Powerpuff Girls titles will appear on Nintendo consoles. Tara Strong will voice Bubbles, Cathy Cavadini will voice Blossom and E.G. Daily will voice Buttercup. Nintendo is glad to get a new childhood series along with Kirby, Super Mario, Donkey Kong, Yoshi and Pokémon.