Fujifilm, please support your customers! Support the lenses, we got for our S5pro, on the X-System! Thanks!
60
people have signed this petition.
Add your name now!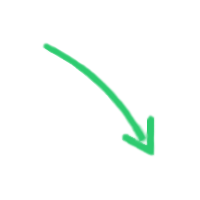 60

people

have signed.

Add your voice!
Maxine K.
signed just now
Adam B.
signed just now
Dear Fujifilm management! We, the loyal Fujifilm clients, urge Fujifilm to bring out a Nikon F-mount adapter. We want to use our lenses with our new X-System bodies. We purchased thoses lenses for our Fujifilm bodies: S5Pro, S3Pro, etc. Please help us using these lenses on the new system, with support for AF, vibration reduction and aperture setting. With this, Fujifilm will give us time to upgrade step by step to XF-Lenses. And Fujifilm will help us staying with Fujifilm! Thanks you, Fujifilm, for supporting your loyal customers! We believe that it is technically possible. Fujifilm already did it for the support of Leica-customers with an M-mount-adapter. We believe, that now its time to support the previous Fujifilm-customers, too. We will invest into Fujifilm lenses, once we get our X-System-body - this is for sure. These lenses are great and compact. An adapter will just help us to start into the new X-system. Many of us have been faithful clients of yours over many years, using the great Fujifilm S1pro, S2pro, S3pro and S5pro cameras. We have been writing in forums about the great advantages of theses cameras over many competitors. We helped a lot to create and upheld the fame of the Fujifilm SLR cameras, as one of the greatest digital camera system ever made: Nice, robust Nikon bodies with the great Fujifilm Super-CCD inside. We told all our friends and millions of users online, that these S-pro-cameras were the best in class, for difficult light conditions thanks to the unique enhanced dynamic range design. And the best portrait and wedding cameras thanks to the unique Fujifilm color rendition and pixel design. We believe, that this way, we also helped Fujifilm to successfully go into the market with its great new X-System. However, over the years, we invested a lot of money into good lenses for our Fujifilm S-Pro-cameras. Obviously, these were Nikon F-mount lenses. Now, Fujifilm brought out an all new design for the professionals and the enthusiasts: The X - System. Our collections of Nikon lenses, purchased for the use with Fujifilm bodies, do not fit anymore. The only workaround are third-party adapters. However, these leave us with a crippled lens: We get no autofocus, no vibration reduction and no accurate viewfinder image in the X-Pro1. Fujifilm brought out an adapter for the Leica M-mount lenses, with electronic contacts, making it possible to fully use Leica-lenses on the X-system. Probably, Fujifilm wants to tease the Leica customers with this. This is certainly a clever move, as the X-Trans cameras beat all current Leicas in terms of picture quality. However, does Fujifilm still care about its own loyal clients? We are sure, Fujifilm does! Therefore, with this petition, we urge Fujifilm to bring out an adapter to mount Nikon F-mount lenses to the X-System bodies, with support for AF, vibration reduction and aperture setting. This will be a clever move, too! Many previous Fujifilm-customers will move to the X-System, instead of moving to Nikon bodies. Of course, over the months, our new lenses will be Fujifilm XF-Lenses, once we get into the X-System. Theses lenses are much smaller and extremely sharp. There are plenty of reasons to buy them and replace the Nikon lenses. We just want some time. Help us doing the move step by step, and allow us to decently use our Nikon lenses some more time! Thanks for supporting us! Your faithful customers and fans.