NIKAI
233
people have signed this petition.
Add your name now!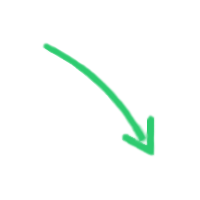 233

people have signed.

Your voice needed!
Goal: 200
Goal: 200
¿Eres uno de los antiguos usuario de NIKAI y quieres revivir el sitio?, ¿Nunca entraste a NIKAI pero te gustaría verlo de vuelta?, ¡Pues esta es tu oportunidad!
El sitio fue en su momento uno de los mejores sitios de cultura asia-fan (anime, manga, películas, artes marciales, doramas, etc) de Chile y Sudamérica, pero que sin embargo fue arrasado por la aparición de Facebook y rematado en el terremoto de 2010. Ahora no es más que un nombre y algunos eventos asociados en la ciudad de Concepción, pero eso podría cambiar dependiendo de tu voto.
Si logramos conseguir 200 firmas, el creador del sitio está dispuesto a devolver a NIKAI en funcionamiento con parte de la estructura que alguna vez tuvo. Y así recomenzar con un gran empujón a volver a ser lo que alguna vez fue.
¡Así que no dejes pasar esta oportunidad y ayúdanos!