For a restored, extended cut of Clive Barker's "Nightbreed"
14002
signers.
Add your name now!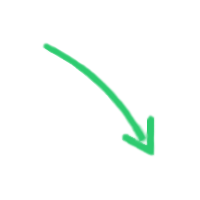 14002

signers.

Almost there!

Add your voice!
Maxine K.
signed just now
Adam B.
signed just now
This petition's purpose is to gather signatures of anyone who would like to see & own a new release of Clive Barker's "Nightbreed" as a restored, extended cut, in DVD or Blu-Ray.
A composite cut of Nightbreed was screened recently (with Morgan Creek's permission) at the Mad Monster Party in Charlotte, North Carolina, on the 24th of March of this year. This was baptized the CABAL cut, and it ran at 2h35 minutes.
This whole process started out in 2009, when Mark Miller approached Clive Barker with the intention of helping to track down the supposed "25 minutes" of cut footage that had been mentioned since 1990. He got in touch by phone with a production executive at Morgan Creek who at first claimed they could access the footage, but later after further contacts, a higher up was gracious enough to give him a moment of his time. Mark Miller was shocked when he was told there wasn't a big enough audience for the film, and that the answer to his request was 'No. Not even worth the cost to upgrade to Blu-Ray'.
Then some unexpected discoveries by Revelations in June of 2009 unearthed a couple of VHS workprint tapes in Clive's possession, but unfortunately these were not of releasable quality, but everyone was excited at this discovery, and I quote Phil and Sarah: "We just finished watching a 145 minute version of the film's mid-1989 workprint! That's 44 minutes longer than the theatrical release!! [...] Yes, yes, yes!" The second tape with more footage was found in July: "A second VHS copy of the film has come to light - this time a 159 minute cut - another 14 minutes! Lori's performance of Johnny Get Angry is amongst the "new" footage, as is the "on the next wind..." closing scene with the breed in the barn. Fingers crossed... this feels like we might just be on a bit of a roll here..."
After talks with Morgan Creek, and as a massive Twitter and e-mail campaign was going on in early 2010 with people sending to Revelations how much they'd love to see and own a new extended edition of Nightbreed, Morgan Creek approved a one-night-only screening of the work-in-progress VHS workprint at the HorrorHound convention in Indianapolis on the evening of Saturday, 27 March 2010. Fans flocked to this screening and the cat was out of the bag, the internet exploded with blog posts, magazine articles and general fan enthusiasm about the possibility of this as yet unseen footage ever making its way into a restored Director's Cut.

Since then, there has been some news from Morgan Creek that they have searched for the footage again but haven't found it. Still you never know. Fans live on hope and we definitely hope this becomes a reality soon.
After the recent partial restoration undertaken by Seraphim films, where Russell Cherrington and Mark Miller working closely with Nightbreed's original director of photography Robin Vidgeon, Clive Barker's team at Seraphim Films has assembled a composite cut that will be the most complete version of the film that has ever been shown. The CABAL CUT, clocking at a whooping 155 minutes, had a Morgan Creek approved screening on March 24th, 2012 at the Mad Monster Party convention in Charlotte, North Carolina. In addition to this special rare event screening, Nightbreed stars Craig Sheffer and Anne Bobby attended a Q&A panel session following the screening along with Russell Cherrington and Mark Miller to a full room of fans.
It was actress Anne Bobby who actually came up with the name OCCUPY MIDIAN, in an interview the day before the panel discussion. The idea quickly grew into a movement of fans for the release of the extended Nightbreed cut.
There is a Facebook group page for it at:
http://www.facebook.com/groups/occupymidian
Twitter https://twitter.com/OccupyMidian
Please join us and sign the petition, sharing along with your signature a short message about how much you'd like for Morgan Creek to release an restored extended Nightbreed Cut, and how much you'd like to own it. If they see that we are here and we are MANY, they might realise that it is worth releasing this film again, and there is a definite interest. Let's make this happen!
This petition will be managed by Occupy Midian and all signatures were sent to Clive Barker personally.
DISCLAIMER: This petition and "Occupy Midian"-Facebook will NEVER ask for donations. All we want is your signature.

Update 9/13/2017: Due to the efforts of Occupy Midian on many fronts, including this petition, the Director's Cut was released in North America by Shout Factory Halloween 2014. There is still no word of an international release, so we still Occupy! Keep signing!
Sponsor
occupymidian@gmail.com
Links