Nigeria Diaspora Stakeholders Position on the Killings in Nigeria
90
people have signed this petition.
Add your name now!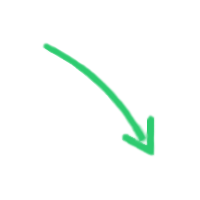 90

people

have signed.

Add your voice!
Maxine K.
signed just now
Adam B.
signed just now
As fellow Nigerians who are concerned with human rights and have high values for human lives, we call on you to condemn, investigate, and hold those responsible for the numerous extra-judicial killings that have been going on in Nigeria notably in 2015 but continuing in 2016.
On Sunday, December 12th, 2015, it was reported that the Nigerian Army in Zaria, Kaduna State, killed up to 348 Shia Muslims including members of the Islamic Movement in Nigeria. While the Army claimed that it had responded to an attempt to assassinate the Nigeria's Chief of Army Staff, Turkur Buratai by the Islamic group, this claim was strongly rejected by the Islamic Movement and several human rights organisations who argued that the massacre occurred without any provocations. Same was the case on October 12th 2016, when at least nine people are reported to have died after police opened fire on a procession of Shia Muslims marking the Ashura festival in Nigeria. Graphic images posted to social media appeared to show at least three women among the bodies of those killed in the clashes in the town of Funtua, in the north western Katsina state.
The case of another nine Shia Muslim being killed and several others wounded during clashes between them and the police on November 14 2016 did not go unreported. As disturbing as the killing of the Shia Muslims by the Nigerian security apparatus is the reckless killing of Nigerian citizens by AK47 wielding herdsmen. There have been numerous killings in Enugu, Benue, and Kaduna just to name but a few and no visible effort seem to have been made by the Nigerian Authorities to bring this under control and hold those responsible for these killings accountable. In fact, the Punch Newspaper in its 28th May 2016 publication claimed that over 3 000 Nigerians has been killed by Boko Haram and herdsmen since the present administration took over power yet no herdsman has been prosecuted for these heinous acts.
Against this despicable and atrocious acts of the massacre of Shia Muslims by the Nigerian military and the wanton killing of innocent villagers and farmers by herdsmen, Amnesty International earlier this week shocked the world with a video evidence showing Nigerian soldiers gunning down unarmed Biafra protesters. This does not only constitute a blatant abuse of human rights, but borders on mass murder by the state of its own citizens. Like the Shia case, the Nigerian Army again replied that they were acting in self-defence, but there is no evidence in the video clip circulated by Amnesty International or the numerous clips in social media suggesting that the Biafra protesters were armed or did anything that threatened the life or security of the soldiers.
A question one must ask here is why soldiers were deployed in internal security in the absence of a state of emergency. Having carefully analysed the issues stated above, we Nigerians in diaspora have concluded that as responsible citizens who have a love for their motherland cannot keep quiet and allow this disturbing trend to continue. Therefore we make the following recommendations and strongly suggest that the Nigerian government should take steps to implement them for the unity, peace, security and coexistence of the various ethnicities nationalities and faiths that make up Nigeria:
 Cattle rearing are important for the economy. An important segment of society view and understand that like other economic activities, cattle rearing is a private business. So its operating costs should be borne, and its profits enjoyed, by the cattle owners. It should not be the place of government to finance part of its operations by establishing cattle ranches. However, some Nigerians believe that government intervention could be considered within the framework of stimulating economic activities. Whichever side one falls, it is incumbent on government to ensure that the business of cattle rearing is conducted without threat to life and security of others. Furthermore, we question the need for herdsmen to be armed with dangerous military grade weapons like AK47. Decisive steps should be taken by the Nigeria Police to immediately disarm them while a transparent and open debate is opened and encouraged by government towards a compromise position on this matter. Decisive steps should be taken by the Nigeria Police to immediately disarm them.
 Nigeria is a secular and a democratic nation. Regardless of the beliefs and politics of her citizens, people have absolute rights to exercise these values including the right to protest peacefully without fear of intimidation and or assassination by the state or its agents. The rights to religious belief is a fundamental human rights so is the right to associate/dissociate including protests, and so the Nigerian government must uphold these values under a democratic dispensation. That with the strongest of languages, we condemn the killing of those exercising their fundamental human rights.
 That we see no reason the Nigerian Army should be involved in internal security operations in the absence of a state of emergency, it is the constitutional responsibility of the Nigerian police and related organisations. Hence we recommend that the Attorney General should open a federal investigation on why the Army was deployed in the pro-Biafra protest which the Nigeria police should have handled.
 Most importantly, the Presidency should explain to Nigerians and the international community why soldiers were deployed and who instructed them to use live bullets on Biafra protesters. We consider this a case of summary execution of peaceful protesters and as such, whoever is responsible should be brought to justice.
Finally as diaspora resident in countries that uphold the democratic values and respect for human rights, though imperfect, do not massacre their citizens. We argue that this is one of the reasons why they are economically successful. We desire and wish similar success for Nigeria and strongly advise that it respects the human rights of its citizenry. While we do not claim to know more about Nigeria than those currently residing in it, what we hear and see both through media outlets and when we visit home are disturbing to say the least. We cannot progress the socio-economic development of Nigeria if the lives of our citizens are not cherished, protected and valued, hence our humble intervention.