Immediate Release and Pardon of Retired Officer Nick Dimauro
1025
people have signed this petition.
Add your name now!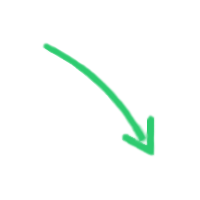 1025

people

have signed.

Add your voice!
Maxine K.
signed just now
Adam B.
signed just now
WHO IS NICK DIMAURO AND WHAT HAPPENED TO HIM?
On Dec. 19, 2014 former Atlanta Police Officer Nicholas Dimauro was deprived of his right to a fair trial and subsequently sentenced to 10 years, five of it to be served among the criminals he arrested during an impressive career of protecting the citizens of a poor, predominantly black neighborhood. Not only is the sentence highly irregular in terms of its length as compared with the vast majority of aggravated assault cases brought in Fulton County, but it came on the heels of a highly questionable conviction.
Dimauro's conviction stems from a night in September 2010 when, while on duty in Atlanta's notoriously dangerous northwest sector, an area served by the APD's Zone 1 precinct, he observed a white male walking down the middle of a street widely known to be an area of frequent drug trafficking. Walking in the middle of the street is a violation of Georgia State law 40-6-96 pedestrians on the roadway, so the man immediately caught Dimauro's eye. Additionally, white people stand out in the area not only because its residents are overwhelmingly black, but also because the residents and police officers in the area usually only see whites seeking drugs or prostitutes. The area is well known for cocaine and heroin sales as well as for the exploitation of black women.
Based on his experience during more than eight years serving the area, Dimauro suspected the white male, who was already in clear violation of state law, to be one of those who contribute to the neighborhood's serious crime problems and stopped him, asking him what he was doing there at 2:30 a.m.. The man said he had been to get a pack of cigarettes at the store and that he was returning to his home near by. When Dimauro asked for any form of identification that could corroborate that the man lived near by, the man indicated he was on probation and, apparently fearing arrest because he was out after probation curfew and under the influence of crack cocaine, he ran, requiring Dimauro to chase him on foot. When 5-feet-7 Dimauro, who was alone and without any back-up, attempted to bring the 5-feet-10 man into custody, the man fought, resisting arrest and attempting to injure Dimauro.
Dimauro employed the use of non-deadly force to protect himself from harm and bring the man into custody. He did not pull his gun or attempt to put the man in a choke hold, instead he used his police-issued baton to defend himself. Up against a larger assailant who was on a substance that made him less aware of pain, and finding himself without assistance from fellow officers, Dimauro fought to protect himself for nearly 9 minutes--a length of time that would have prompted professional boxing referees to stop a match. The result was that the man, a repeat offender in his 40s named Robert Wormley, sustained two broken ribs, a collapsed lung, a broken wrist and a lump on the head.
Wormley's wife brought a complaint of excessive force against Officer Dimauro with APD's internal affairs unit and Dimauro was subsequently charged with aggravated battery, aggravated assault, and violation of his police officer oath even though he was doing his job and upholding the oath he had taken to protect the citizens of the City of Atlanta.
DENIAL OF A FAIR TRIAL
On Monday, Dec. 15, 2014, Fulton County Superior Court Judge Kelly Ellerbe conducted the voir dire of the jury pool. The voir dire is the part of the court process in which any potential bias is supposed to be weeded out in order to create an impartial jury to hear a trial. She asked 60 potential jurors questions that had been submitted to her by the assistant district attorney and by Dimauro's defense attorney.
She asked if any of the potential jurors had seen the ongoing media coverage of the events surrounding the police-involved shooting of Mike Brown in Ferguson, Mo. or of the even more recent police-involved death of Eric Garner in New York. Approximately 98 percent of the jurors raised their hands. She asked if any of those felt they had developed some opinion based on that coverage, without asking for the opinion they had developed. Again, a majority raised their hands. These two questions alone should have made it clear that it would be impossible for any police officer to receive a fair trail from any jury gleaned from that jury pool at that time.
In fact, there were protests over the incidents in Missouri and New York being conducted outside the Fulton County courthouse in the days before Dimauro's trial began, during and after the trial. On the very morning of the voir dire, jurors and witnesses had to step around a protester on the courthouse steps holding a placard emblazoned with anti-police slogans on the way to the courtroom.
Dimauro's defense attorney had repeatedly requested a continuance because the present environment of anti-police prejudice would make it impossible for his client to receive a fair trial. Judge Ellerbe denied his requests.
Even faced directly with a jury pool that admitted an overwhelming potential for bias, Judge Ellerbe refused to grant a continuance that would have allowed Dimauro to be judged at a later date by citizens whose judgment was less affected by the very emotional and upsetting recent events.
Not surprisingly, the jury found Dimauro guilty of aggravated assault and violation of his oath.
Contrary to the findings in this very flawed trial, Officer Nicholas Dimauro was a superb protector of law-abiding citizens over the course of his nearly decade-long career, receiving more than 20 commendations for his dedication to the residents of his beat. One of those was for apprehending a rape suspect in Atlanta's famously violent Bankhead Court apartments-- without the use of force. He was also honored by MARTA and by the FBI for his service to the citizenry.
Dimauro does not belong in jail.
WHAT YOU CAN DO TO HELP NICK DIMAURO
Dimauro's case needs to be appealed. That means more legal fees. To that end, we have set a minimum fundraising goal of $30,000. That may seem like a lot, but it's not unattainable. Just think, if each person who visits this page donates $30, that covers the bill.
Share this page and give as much as you can to save not just one good cop, but our entire justice system from those who treat it carelessly and make a mockery of the basic American right to a fair trial.