Help Restore Peace and Quiet- Take Back Our Public Space
465
signers.
Add your name now!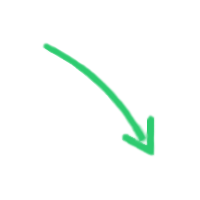 465

signers.

Almost there!

Add your voice!
Maxine K.
signed just now
Adam B.
signed just now
We the undersigned ask that Government agencies and Law Enforcement agencies perform their mandated obligations and help put an end to the ever increasing noise pollution associated with the operation of illegally equipped motorcycles. As ownership of American V-twin motorcycles has increased, so has the noise pollution. The National Government and most States have laws prohibiting the use of motorcycle exhaust systems that are modified to produce excessive noise. Every community in the United States has municipal codes that address Disturbing the Peace. Yet enforcement of these laws is almost nonexistent. When most American are ask to describe their ideal community the adjectives "nice" and "quiet" are most commonly used. Now, with the recent increased popularity of American V-twin motorcycles, most communities have become anything but nice or quiet. We are forced to endure and overlook this ever more common assault on our clearly codified right to be free from the illegal and invasive noise created by this small, but loud special-interest group. We ask for nothing more than enforcement of existing laws. Laws that exist to prevent exactly this type of tyranny and appropriation of public space.
After signing this petition you will be asked for a donation. This is to support ipetition.com. A donation is not required to place your name on this petition. That being said, any donation you can make goes to support ipetition.com and the great work they are doing.
Sponsor
This was an interesting comment in a recent article about motorcycle noise. Thanks frog2006. " We'd like to offer a list of enlightening quotes from concerned citizens which speak to the seriousness of this issue. "Motorcycles are fine. Their riders simply need to obey the law." - Grant Millin, Web publisher "Biker noise is my least favorite [noise] as it wakes me up in the morning and also wakes up [my son]. There seem to be a lot more loud pipes now than there were a few years ago." - Famous product designer for Google products and Microsoft products "Pipe Down. Not everyone enjoys the sound of loud pipes. Be considerate of others, especially in quiet neighborhoods and at night." - Official statement of The Motorcycle Safety Foundation "We need to lead by example and convey the that it is totally unacceptable to ride an obnoxiously loud machine. Next, we have to stop installing unmuffled exhaust systems on our bikes." - AMA CEO Mr. Rob Dingman, as quoted in Road Racing World "Obnoxiously loud bikes and OHVs are not acceptable." - AMA CEO Rob Dingman as quoted in Motorcycle Daily "We quiet folk, in ambience, wish the quiet to linger; We give bikers lenience, and some give us the finger." - Message on an Internet message board "Loud pipes risk rights." - Rick Gray, former head of the AMA "It's no wonder the public has come down on us because of these idiots." - Mike Levison , president of the Southern California Harley Riders Association And here's almost my favorite comment from a signer. Or really a non-signer. I have since deleted this signature and comment. But this pretty much sums up the mentality of the pro-noise crowd: Name: Anonymous on Aug 4, 2011 Comments: "You all are a bunch of pussies. You make me ashamed of my country that has grown from a manly, tough-guy country into a fag-infested bitch zone."
Links
Here's some biting satire. Enjoy!
http://www.southparkstudios.com/episodes/251889
Here's a link to NOISE FREE AMERICA:
They are working hard to make our world a little quieter. Please join the fight to take back our public space.