Dual-Sport Participation
67
people have signed this petition.
Add your name now!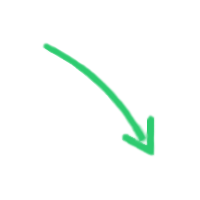 67

people

have signed.

Add your voice!
Maxine K.
signed just now
Adam B.
signed just now
We are concerned to the verbal denials to allow our children of the Negaunee School District to participate in(2) two sports with-in the same period/season/or time frame. ie: Boys H.S. Baseball and Track, Girls Track and Girls Softball, Boys Tennis and Boys Track..
We have been told verbally by the School administration and its board members that this is a School Rule.

We have with no avail had any success in finding any such rule with the State , Conference or for that matter have we found it in the Negaunee By-Laws and or policy.

We feel that this is a travesty and a great injustice to the choices of our children, and their right to choose as a young adult.
We are in the belief that these are choices that should be left up to the young adult and their parents. The Michigan High School Athletic Association encourages Multi-sport participation. We Believe this as well and this is why!!
1. MEET NEW PEOPLE
2. BENEFIT FROM IMPROVED TIME MANAGEMENT SKILLS
3. DEVELOP DIFFERENT MUSCLE GROUPS
4. DEVELOP LASTING RELATIONSHIPS
5. YOU WILL BE LESS LIKELY TO BECOME INVOLVED IN DRUG,TABACCO AND ALCOHOL ABUSE..
6. STUDIES SHOW THAT PARTICIPATION IN A VARIETY OF ACTIVITIES AS A SCHOOL'S BEST PREDICTOR OF AN ADULTS SUCCESS....
7. YOU WILL BE RECOGNIZED AS A LEADER BY ADMINISTRATORS, TEACHERS AND PEERS.....
8. THE VALUES OF SPORTSMANSHIP, TEAMWORK, FAIR PLAY, SACRIFICE AND COMMITMENT WILL SERVE YOU WELL IN YOUR DAILY LIVES..............................................
9. ATHLETICS HELP YOU TO ACHIEVE EXCELLENCE IN ACADEMICS.............
10. .....AND THE BEST REASON OF THEM ALL, TO HAVE FUN; BECAUSE YOU CAN !!!
DID YOU KNOW ??
_______________________________
1. HIGH SCHOOL ATHLETES HAVE HIGHER GRADES & LOWER DROP-OUT RATES AND ATTEND COLLEGE MORE OFTEN THAN NON-ATHLETES: Minnesota State H.S. League..
2. NEARLY 7 IN 10 AMERICANS SAY HIGH SCHOOL SPORTS TEACH STUDENTS LESSONS ABOUT LIFE THEY CAN'T LEARN IN A CLASSROOM ; 9 IN 10 BELIEVE SPORTS CONTRIBUTE TO HEALTH AND FITNESS...........U.S.A. Today..
3. 95% OF FORTUNE 500 EXECUTIVES IN 1987 PARTICIPATED IN SCHOOL ATHLETICS ( ONLY 47% WERE NATIONAL HONOR SOCIETY MEMBERS) ... Fortune Magazine..
We have come to know through our investigation that our neighboring disticts allow their student body and their parents to decide if they would like to be a DUAL-SPORT ATHLETE and exercise their right to choose.( THEY DO ALLOW THEM TO PARTICIPATE IN DUAL SPORTS.)
.
Please Support This Petition and Sign your name , thank you.

Currently there are several schools smaller than us at Negaunee, the same size and larger than us allowing their students to choose to participate in two (2) sports in the same season. These are just a few of the schools that allow there students to choose.
1.Norway
2.Ishpeming
3.Calumet
4.Hancock
5. Crystal Falls
6.Iron Mountain
7.Marquette
8Gaylord
9.Suttons Bay
10.Wettmore-Prescott
11.Traverse City Central
12.Munising
AND THERE ARE SEVERAL MORE ................................................................
PLEASE SIGN AND DATE AT THE BOTTOM OF THIS FORM . WE APPRECIATE YOUR SUPPORT. THANK YOU AND PLEASE< PLEASE PASS THIS ON................

Sponsor
johnkatona@hotmail.com behill42@hotmail.com robbiej45@charter.net dellis@nmu.edu
Links
NegauneeHighSchool.org
MHSAA