Petition for NHGOP Meeting re: NCW election
68
people have signed this petition.
Add your name now!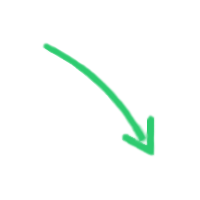 68

people

have signed.

Add your voice!
Maxine K.
signed just now
Adam B.
signed just now
PETITION FOR MEETING UNDER ARTICLE I, 3, OF THE BYLAWS OF THE NEW HAMPSHIRE REPUBLICAN STATE COMMITTEE

WHEREAS the annual meeting of the New Hampshire Republican State Committee (NHRSC) took place on June 4, 2016; and

WHEREAS after nominations for national committeewoman had closed at the annual meeting and the nominees were making their remarks, a former executive director of the NHRSC and prominent supporter of Juliana Bergeron circulated the attached flyer in the meeting hall; and

WHEREAS the flyer contained multiple misrepresentations about committeewoman candidate Sharon Osborne and Ms. Osborne did not have the opportunity to respond to the allegations against her; and

WHEREAS the flyer falsely alleged that Ms. Osborne holds views opposed to the Republican Party platform, implied that she is not a Republican, and falsely stated that Ms. Osborne had contributed to the production of the flyer; and

WHEREAS the plain purpose of the flyer was to inflame NHRSC members against Ms. Osborne and the timing of its distribution was calculated to deprive Ms. Osborne of a fair opportunity to respond to the accusations against her; and

WHEREAS after a recount Ms. Bergeron received 124 votes to Ms. Osborne's 122; and

WHEREAS it is a fundamental precept of the NHRSC that elections are valid only if they are open and fair; and

WHEREAS attempts to smear another Republican are unacceptable and to do so immediately before an annual meeting election with the intent of giving the target of the smear no opportunity to respond is anathema to the fundamental precepts of the NHRSC; and

WHEREAS it is essential to the well-being of the NHRSC and to maintaining the trust and confidence of NHRSC members, rank and file Republicans, and New Hampshire voters that the NHRSC insist on fairness and integrity in the election of its officers; and

WHEREAS the distribution of the flyer by one of Ms. Bergeron's supporters in the manner described above creates a cloud on the results of the election of the national committeewoman; and

WHEREAS the members of the NHRSC have the authority to declare that an internal election is void if the result is a product of fraud, misrepresentation, and electioneering in the meeting hall; and

WHEREAS if the flyer changed even a single vote the result would have been a tie, and if it changed two votes the result would have been the election of Ms. Osborne;

NOW, THEREFORE, we the undersigned members of the NHRSC hereby request that Chairman Jennifer Horn call a special meeting of the NHRSC before the date of the RNC national convention for the sole purpose of giving Ms. Osborne the opportunity to confront the allegations in the flyer and holding a fair election for national committeewoman.