NH Tattoo Artist & Concerned NH Consumers Call To Action - STOP HB70
144
people have signed this petition.
Add your name now!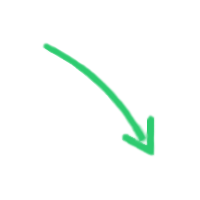 144

people

have signed.

Add your voice!
Maxine K.
signed just now
Adam B.
signed just now
*Call to Action, All NH Tattoo Artists, Studio Owners and Concerned NH Consumers. We are currently in a battle to prove to the State that proposed House Bill 70 which would allow Cosmetologist or Aesthetician to be allowed to provide eyebrow Microblade Tattoo services to the public with no formal Tattoo training, would be detrimental to the health and safety of the public. Not only will it allow an under trained and under qualified group of professionals to provide potentially dangerous specialty tattoo services to the public but it will also strip current properly trained Cosmetic Tattoo Artists of their right to safely perform these services, which will effect their livelihoods.
THE RE/DEREGULATION OF ANY TATTOO SERVICE CAN AFFECT ALL OF US AND IT IS THE 1st STEP IN RE/DEREGULATING ALL TATTOOING, which would flood the area with bad tattoos and all kinds of unsafe practices!!!
*THIS BILL IS UNPRECEDENTED AND DANGEROUS AND IT CAN NOT BE ALLOWED TO PASS.
PLEASE ONLY SIGN IF YOU LIVE IN OR ARE A LICENSED ARTIST IN NEW HAMPSHIRE
House Bill 70 states that "It shall be unlawful for any person who is not licensed under this chapter to perform the microblading of eyebrows, unless such person has a current license to practice as a cosmetologist or an esthetician under RSA 313-A".
Please sign this petition to help stop this bill in its tracks!
Petition to Stop HB70 2021

We the undersigned demand that appropriate legislative protocol is initiated to withdraw HB70 for these reasons:
1. Microblading is not an industry service to itself. It is simply one style of eyebrow tattooing, of which there are many, including but not limited to ombre, powder, pointillistic, and hair stroke – both by manual and machine devices. Microblading is manual device hair stroke tattooing.
2. Microblading, a form of cosmetic tattooing, is under the Department of Health's oversight as tattooing in most states.
3. Cosmetologists and electrologists do not penetrate the epidermis for their procedures. Unless the Board of Cosmetology plans to oversee the entire tattoo industry, it does not make sense to separate and develop educational standards, protocols, and inspections for only one procedure technique of many.
4. Of all brow tattoo techniques, microblading is considered by many to be an advanced technique and requires more education. The level of education would best be determined by those board members who are well acquainted with all cosmetic tattoo techniques.
5. Erroneously, clients may consider microblading as a coverall term for all brow tattoo techniques. It is only one technique of many. fully trained cosmetic tattoo artist would be able to sort this out and provide the best possible eyebrow technique for the client.
It is of our opinion that it would be a grave injustice to the NH Licensed Tattoo Artists that are already trained, certified and committed to performing quality Microblading services for their clients. It is also not safe or practical to expect Cosmetologists and Estheticians to understand and competently perform any method of Tattooing on the public without a proper Tattoo Apprenticeship and all of the training that entails, alongside with Microblade method specific training and Certification.