NFL Commissioner: Fire Olbermann
505
people have signed this petition.
Add your name now!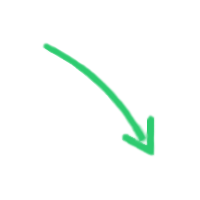 505

people

have signed.

Add your voice!
Maxine K.
signed just now
Adam B.
signed just now
NFL Commissioner Roger Goodell,
I must admit to watching your remarks before and during the New England Patriots-Tampa Bay Buccaneers football game in London with great interest. Obviously you were playing goodwill ambassador, putting the National Football League's best face forward for the international audiences, but it was also with some disgust that I know of the other face you were trying to hide.
As there is a time and a place, the desired appearance is that all is well between the fans and the NFL. However, you seemed to get off scott-free in claiming that a man (Rush Limbaugh) who was attempting to become a minority partner in buying a franchise, was divisive because of comments made that were fraudulently attributed to him. When it was soon proven that the comments in question was a lie, you failed to take back your reprimand.
What's ironic is that while you go to London to garner interest in the NFL, you've also made yourself part of a despicable group of people who've distanced a sizable group of people who would've (along with their own regional loyalty) become secondary St. Louis Rams fans.
Even more ironic is that while dismissing Rush's 20 million listeners, you've also dismissed the divisive qualities of NBC's Sunday Night Football commentator, Keith Olbermann, who has repeatedly called American citizens who are protesting "teabaggers". In case you're not familiar with the definition of the term, according to Wikipedia (reputable source of the Limbaugh slander) "teabagging" is defined as
... a slang term for the act of a man placing his scrotum in the mouth or on or around the face (including the top of the head) of another person, often in a repeated in-and-out motion as in irrumatio. The practice resembles dipping a tea bag into a cup of tea.
You may be shocked to see an actual definition of the term being associated with someone who works in close concert with the NFL, but Mr. Olbermann has repeatedly used that term describing Americans (many of whom are probably professional football fans).

Do you remember when Janeane Garofalo came on here and called the tea baggers racist and the right wing said, you owe us an apology? You know what, they were right. I would like to apologize for Janeane comparing these Jacksonville tea party guys to racists. I'd like to apologize to racists. --- Keith Olbermann, Countdown, July 6, 2009
Unfortunately, millions of Americans have to endure seeing and hearing this man on Sunday nights, offering his commentary as if his insults of citizens never happened.
It is the height of hypocrisy that you call Rush Limbaugh divisive, giving credibility to a slander in doing so, while giving Keith Olbermann a pass in allowing him to be part of a network that displays the NFL logo as part of their broadcasts.
You, sir, believe you can sweep Olbermann's issues under the rug, but many of us will not forget and we are patient.
There will be a time when you are going to come to the fans for support. The league will need us. It may be a result of upcoming contract fallout, or some other issue, but you DO need the fans. Many of us are looking forward to an opportunity to let you know just how we feel.
How do we come to a peace? Simple. Demand that Keith Olbermann be removed from the NBC broadcast.
I'm not a heartless man. Olbermann wouldn't be thrown out on the street. He'll still be spewing from MSNBC every weeknight, bringing home a paycheck.
You demand conduct-becoming of those that play the game. You should also practice what you preach. Until then, many of us are avoiding spending any disposable income on a product that has the NFL logo on it. Consistency is all we ask, and what was done to Limbaugh is something no one should endure. You wouldn't like it if someone called you a racist. You wouldn't like it if people agreed with the false accusation, and you did.
Do the right thing. While the NFL is a tremendous product, it is one we don't have to support with our dollars.
It's up to you... and Keith.
Sponsor
Bob Parks
Links