Keep the NFL Regular Season at 16 Games
10
people have signed this petition.
Add your name now!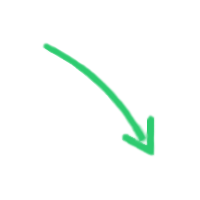 10

people

have signed.

Add your voice!
Maxine K.
signed just now
Adam B.
signed just now
This petition is a statement from NFL fans to NFL Commissioner Roger Goodell and all 32 NFL owners. We the fans do not want the season extended beyond 16 games. Regardless of the number of preseason games the NFL's regular season should remain at 16 games. The NFL's owners needs to realize that there is such thing as too much of a good thing. The 16 game season has proven itself to be a great number that keeps everyone's interest peaked all the way from week 1 to the Super Bowl.
The argument seems to revolve around the fact that all these new regular season games will do is replace the preseason ones which means that in truth the same amount of games are being played but now 2 more will mean something. This doesn't add up because everyone knows that preseason games are not nearly as intense as regular season ones and thus injuries (along with wear and tear) do not add up as quickly.
There is a reluctance by many (owners and players) to add more overtime to NFL games because of the concern of injuries and yet the NFL is looking to add 1 or 2 more complete games to the regular season schedule? This logic seems highly flawed to us. There are already too many injuries every season to key players. These injuries begin piling up in the preseason and do not stop. If another game or two is added to the schedule then that many more players will fall victim to injuries that will either end their seasons or leave them less than effective on the field.
Either way the quality of NFL product we the fans expect will be weakened. In an expanded season the mighty teams of the league can be expected to clinch their playoff spots even sooner. This will leave some of the NFL's best players with nothing to play for for three or four weeks. This will lead the coaches of such teams to sit players for games (either whole or in part) during that time and thus again the fans are left with a lower quality of game to watch.
The desire to expand the season seems driven by money. More meaningful games means more ad revenue, more merchandise sales, more ticket sales, etc., etc. If the NFL's owners want to show that they care about football and the fans as much as they do money then this is their chance. An expanded season will mean a lower quality product which inevitably will mean the fans will, unfortunately, leave.
The highest quality sport and competition is what the NFL is all about and by expanding the season the NFL's owners will be showing that they'd rather have a lower quality of football if it means more money.
If you agree with this position please sign and please pass this petition on to all your friends and family. It's a long shot but if we can show the NFL's 32 owners that the fans do not want an expanded season then maybe we can stop it.
Links