NFL Protests
253
people have signed this petition.
Add your name now!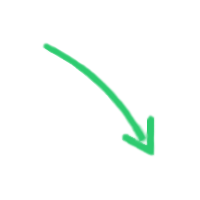 253

people

have signed.

Add your voice!
Maxine K.
signed just now
Adam B.
signed just now
Being an American in the land of the free and the home of the brave is an honor and privilege not everyone in the world gets to experience.
Hundreds upon thousands of brave Americans have fought and died for this privilege for over two centuries at home and abroad. Americans have always been drawn together and unified no matter what race, religion, age, gender, or political view for the short few minutes when the star spangled banner is played. Whether it's a little league game in Ohio or an NFL game in San Francisco the song and what it stands for remains the same.
Millions of Americans as well as myself and people all over the world are fans of the National Football League. As with many other professional sports the national anthem is played prior to the start of these events.
Recently San Francisco 49ers backup quarterback Colin Kaepernick has started a trend of protesting our national anthem by kneeling and not showing respect to what it stands for in hopes of bringing attention to racial inequality. A number of other players and teams have joined him as we have all seen over the course of opening weekend on 9/11. Seeing the players kneeling surprised me because my stepfather and grandfather have instilled patriotism in me.
Prior to the start of the 49ers game on 9/12 Colin Kaepernick and Eric Reid knelt side by side out in the open in front of the player's bench as our nation's anthem was played. They did so some 20 feet behind men and women in uniform holding the edges of a giant American flag being stretched across the field. I became even more enraged as I watched media personnel flock in front of them half way through the song to snap pictures and video. When the song ended the camera stayed focused on Kaepernick for a solid minute to show him slapping hands and hugging teammates in support of his actions.
Let me be clear. I am not a member of any foundation or cause. I am a blue collar American and an NFL fan. This petition is not against any cause. This petition is against the NFL allowing this violation of their own policy. Make no mistake NFL players are contractual employees and do not fall under the same 1st amendment rights which they are choosing to exercise unopposed as a publicity stunt. It does not say anywhere that players are required to stand for the national anthem, however, article 51 section 6 of the NFLPA and NFL states the following:
Article 51, Section 6 provides that "The NFLPA and the Management Council agree that each will use reasonable efforts to curtail public comments by Club personnel or players which express criticism of any club, its coach, or its operation and policy, or which tend to cast discredit upon a Club, a player, or any other person involved in the operation of a Club, the NFL, the Management Council, or the NFLPA."
I beg this question: On what planet does kneeling for the national anthem and publicly giving interviews as to why, not fall under discredit?
All the while the NFL exercised there enforcement abilities by not allowing the Dallas Cowboys to wear a decal on their helmets commemorating the deaths of five Dallas police officers who were assassinated. During the month of October the NFL basically lifts the same policy for players and personnel to where pink for breast cancer awareness month. I'm not saying that either one is right or wrong, I am simply giving a strong example that the NFL has and does openly choose to enforce and not enforce certain policies.
There are plenty of foundations and groups these players could be a part of and donate to publicly in support of what they believe in. Many players have done so and have been very successful. Disrespecting our country in front of a worldwide audience to bring attention to these should not and can not be tolerated.
Please join me in forcing NFL commissioner Roger Goodell's hand to show reasonable effort to curtail this discredit and bring a stop to this epidemic of blatant disrespect for our great nation.