Passengers AGAINST US Airways Service to China
67
people have signed this petition.
Add your name now!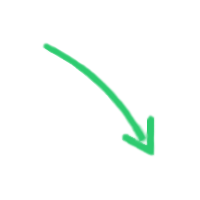 67

people

have signed.

Add your voice!
Maxine K.
signed just now
Adam B.
signed just now
The Honorable Mary Peters Secretary U.S. Department of Transportation 1200 New Jersey Ave, SE Washington, DC 20590 Docket OST-2007-28567 Dear Madam Secretary: On July 16, 2007, US Airways filed an application with the US DOT for year-round, nonstop service between Philadelphia and Beijing, beginning in March 2009. The new US Airways, born from the merger of Crystal City, Virginia-based US Airways and Tempe, Arizona-based America West Airlines, began a merger in 2005 that has yet to be completed. Major labor groups including pilots, flight attendants, and mechanics continue to operate under separate contracts. The carrier continues to fly under separate operating certificates with no end in sight. US Airways\' reckless disregard for customer service is more evident now than ever. Now, they propose to offer their longest route ever, using aircraft that they don\'t yet possess, and without any regard for the customer service crises that potential customers they would be called upon to serve would almost certainly fall into. US Airways\' customer-service levels are abysmal. DOT complaints against the airline are at epic proportions. Awarding this service to US Airways would represent a step backward for the world\'s airline passengers and would be to the detriment of US Airways\' already fragile Philadelphia employee base and to the greater Philadelphia area in general. US Airways cannot maintain their present route structure as it exists. For example, US Airways had more lost luggage in 2006 than any other US air carrier. During that time, they lost or destroyed 7.6 bags per 1000 handled versus the industry average of 6.1 bags; a staggering figure. In addition, US Airways\' own CEO Doug Parker has described their Philadelphia hub\'s baggage handling as \"an embarrassment\" and \"not acceptable\" (PHILADELPHIA INQUIRER, October 8, 2006). Their state of affairs with the DOT speaks for itself: They consistently violate DOT regulations pertaining to involuntary and voluntary denied boarding compensation, have among the industry\'s worst on-time performance, and have been cited for numerous other violations not pertaining to passenger rights including, but not limited to, violations of various states\' alcoholic beverage codes. The current management team has shown little regard for the US Department of Transportation or its regulations, which is a core value that a long-haul carrier must possess to demonstrate the level of commitment a route such as this one demands. To award this route to the airline in its present state would send a clear message to air carriers of the United States that it is acceptable and, in fact, beneficial to create a hostile customer service environment in which US DOT regulations are considered optional. US Airways must focus on completing their merger and satisfying their customer service obligations before considering a route of this magnitude. I urge the Department to deny US Airways\' application for service from Philadelphia. Sincerely,
Sponsor
Bryan Dividend Miles Preferred Gold Customer Texas I\'m just a customer who thinks US Airways isn\'t ready for this route and needs to get back to the business of finishing this merger. China should be the last thing on their minds...if they can\'t get me across the states reliably...they surely can\'t do it to China.
Links
Network with other US Airways Passengers! Find a Message Board Online.