Is your dog a New Yorker? Let him ride the subway!
62
people have signed this petition.
Add your name now!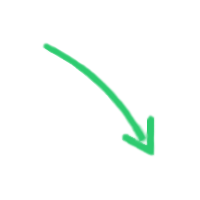 62

people

have signed.

Add your voice!
Maxine K.
signed just now
Adam B.
signed just now
New York is one of the greatest cities in the world - as the City that Never Sleeps, New Yorkers enjoy being able to do anything and everything any time of day. New Yorkers enjoy a variety of cultures, foods, styles of music and events every year, and nearly all use the subway systems to do it.
Pet owners in New York, though, often have difficulty enjoying the city to its full potential. Transporting your well-behaved dog can be expensive, involving specialty taxi services and/or pricey garage charges, or stressful, involving frightened pups in carriers on crowded subways. Those of us who have friendly dogs are often saddened to have to leave our family members at home while we enjoy everything this (ironically dog-friendly!) city has to offer in neighborhoods not easily accessed on foot, or found digging deep into our pockets to provide them with the best veterinary and training care possible outside our own neighborhoods.
Cities like Moscow, Stockholm and Toronto all allow leashed dogs on their public transportation systems, and maintain record conditions of cleanliness. Rules like limiting the number of dogs that are allowed by a single commuter, or limiting the riding of pets to off-peak hours help keep control over inconvenient situations among riders. Shouldn't one of the most efficient public transportation systems in the world allow leashed pets as well?
This petition requests that the MTA allow dogs of any size on the New York City Subway system. It requests:
-registered and vaccinated dogs be allowed to ride public transportation, and proof of registration or vaccination may be requested of the owner by MTA officials or New York City police at any time,
-certain cars or car of each train be named and labeled "pet-friendly," so as to give riders who do not wish to ride with animals the option to ride a train separated from those that allow pets,
-laws regarding clean-up and pet behavior be enforced as with any other part of the city, and violators who do not control their pets will be fined and/or asked to exit the train,
-repeat offenders of behavior or cleanliness laws be prohibited from bringing their pet aboard the train at any time.
It also requests that lawmakers consider:
-requiring specific restraining equipment such as harnesses or muzzles of all dogs, should questions of safety arise,
-restricting the riding of animals to off-peak hours should questions of convenience for rush hour commuters arise.
If your dog is a "real New Yorker" (as per the subway ads!), and you want to enjoy the city with him or her, please help and sign this petition. Let's let the MTA know that our pets want the chance to explore this great city along with us!
Links