Building support for addressing racial disparities in Newton Public Schools
311
people have signed this petition.
Add your name now!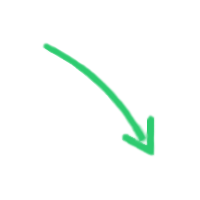 311

people

have signed.

Add your voice!
Maxine K.
signed just now
Adam B.
signed just now
MAKING NEWTON PUBLIC SCHOOLS FAIRER
A Push for Specific Actions with Community Support
We are looking to build on the efforts of the Newton Public Schools (NPS) and FORJ to propose action on three fronts: hiring more Black teachers, strengthening the disciplinary process in response to racist incidents, and reducing racial disparity in discipline in the schools. Below you will find a statement and links to research on these problems. We are asking all concerned citizens of Newton to lend your names in support of finding concrete ways to make Newton a safer, more welcoming community for people of color.
This is not a petition, but rather an effort to build a shared understanding and community support for the difficult, but critical work of ensuring our school system is a place that creates opportunity for all and prepares all of our students with the best possible education and training for the 21st century world they'll enter. There have been similar efforts in the past, including when Mayor Warren created the One Newton effort, and before that when his father was part of creating BCON (Black Citizens of Newton), which focused on building opportunity for Black citizens in Newton from outside the political system in order to transcend elections and appointments. Now former Mayor Warren and his wife, Tassy, are organizing to support progress in the Newton Public Schools, which both of their children attend.
Ibram Kendi writes in his book How to be Anti-Racist that policies need to change first, and hearts and minds follow from that. In an interview with Ezra Klein, Kendi says, "I found that actually it was racist policies that were then leading to racist ideas. And then people were consuming those racist ideas, which was then leading to ignorance and hate." This is an important guiding idea as Newton works to develop effective approaches to addressing racial inequities and build on our role as a leader in Massachusetts and the country.
Our city is known for its excellent schools – it's one of the driving reasons people move and choose to raise their families here. While NPS have excellent teachers and many strong programs, Newton also has a great deal of work to do. We're at a moment where many people are motivated to address the historically-rooted racial disparities that we see in communities across the country, including our own. It's a moment where there's an opportunity to garner broader community support for real change in our institutions.
A September 2020 letter signed by 500 residents laid bare a long pattern of racist incidents and behavior at Newton North High School, incidents that have been discussed on social media for years. There have been racist incidents in our schools as recently as this fall. Newton can do better. We acknowledge and support all efforts to address the many forms of discrimination seen in our city. This effort is particularly focused on the experiences of Black children and families because of the significance of the disparities that exist between Black students and their white peers – in completion of advanced placement courses, MCAS scores, and disciplinary response, among other areas.
In grades 11 and 12, 58.8% of African American students have completed some advanced coursework, while 77.8% of White students have completed some advanced coursework. Data on advanced placement courses can be found here.
In 10th grade, 52% of African American students are partially or not meeting expectations on the ELA MCAS, compared with only 19% of White students partially or not meeting expectations. Data on MCAS can be accessed here.
The same pattern repeats on the Math MCAS where 44% of African American students are partially or not meeting expectations, compared to only 14% of White students.
Finally, on the science MCAS the numbers are 27% for African American students and 8% for White students.
4.9% of African American students have received in-school suspensions and 2.9% have received out of school suspensions. That is compared to 0.8% of White students having received in-schools suspensions, and 0.4% having received out of school suspensions. Data on suspensions and discipline can be found here.
These patterns, representing an opportunity gap, unfortunately repeat in other grades. It's important to note that these disparities are not a result of any inherent differences in Black and White students or their families, but of the policies and conditions that have created these outcomes. Kendi speaks eloquently in an interview on WBUR about the racism inherent in discussions of the achievement gap:
"When people commonly think of the achievement gap… they typically think of this idea that black and Latinx and native children are achieving at a lower level than white and Asian children. And they're achieving at a lower level because there's something wrong with them. Because there's something they're not as individuals doing — there's something that parents were not doing there, [that] teachers are not doing. And so that's why you've had people support accountability measures for students and teachers, but not necessarily be willing to think about and look at these larger structural factors that are actually impacting what's happening in the classroom. … And, so, I think that's why, for me, I actually do prefer the term opportunity gap, because that changes what the problem is and thereby what the solution is"
Additional research on the disparities in disciplinary responses – not in behavior – can be found here. And the history that has created a misguided conception of Black criminality can be explored in The Condemnation of Blackness: Race, Crime, and the Making of Modern Urban America by Khalil Gibran Muhammad.
Significant work has happened in the past few years in particular to provide training to teachers and administrators around bias and anti-racism, hiring a DEI coordinator for NPS, and district support for the efforts of FORJ. These provide a critically important foundation to build on. Newton has always been a leader in K-12 education. This is a unique moment where our community can play a leading role in our nation – modeling what it looks like to be a city that creates a climate that embodies equity and creates the conditions where Black students – and all students – can learn and thrive.
This means relentlessly working to reduce the racial disparities that exist, and continuing to iterate and try new approaches until we see the outcomes we're aiming for. If we do this, we'll learn how to move outcomes for all kids who are not being well enough served by the school system or may not have access to outside resources to supplement their in-school education. This is good for ALL students.
There is growing research that shows the benefits of more diverse classrooms for all students in the quality of the intellectual engagement and outcomes as in building empathy and the ability to work effectively with different people – qualities that employers are looking for (See Katherine Phillips' research on the benefits of diversity, this research brief from The National Coalition on School Diversity, as well as this report from The Century Foundation). Hiring more Black teachers is one important way to increase the diversity in classrooms and promote these kinds of discussions and skill development in our schools.
The way to catalyze change is to engage the broader community in calling for that change and in community involvement in making it happen. We want to build a coalition of parents, residents, and elected officials who are ready to support the school system's efforts to address racial disparities and build a better school district for all students.
This initiative is meant to reflect a larger alliance of residents, from all levels and of all ethnicities, who support the goal of a better, more functionally anti-racist community – and that starts with our youngest residents. In The Sum of Us, author Heather McGee writes about Katherine Phillips' research showing that more diverse groups are better able to come up with strong solutions and problem solve more effectively in a variety of settings, including education. Newton's youngest citizens – our school children – need this experience to be able to be successful when they leave school.
Join us in calling for change and sign your name to show your commitment to working towards better outcomes based on evidence-based, data-driven policy recommendations. We are starting by asking the administration to recruit and retain more teachers of color, to strengthen the disciplinary process in response to racist incidents, and take steps to reduce racial disparities in discipline in our schools. More detail on the specifics can be found below.
If you agree that finding concrete ways to make Newton a safer, more welcoming community for people of color is a goal worth pursuing and pursuing now, if you believe that doing this will make Newton a better, stronger community for ALL of its residents, we hope that you will support this statement of resolve by allowing your name to stand next to ours. Thank you.
Partial list of supporters:
Former Mayor Setti Warren and Tassy Warren (Cabot, Day)
Mayor Ruthanne Fuller
Ruth Goldman, school committee chair
Emily Prenner, school committee member
Bridget Ray-Canada, school committee member
Josh Krintzman, city councilor
Emily Norton, city councilor
Becky Walker Grossman, city councilor
Rick Lipof, city councilor
Brenda Noel, city councilor
Vicky Danberg, city councilor
Andrea Kelley, city councilor
Maria Greenberg, city councilor
Bill Humphrey, city councilor
Susan Albright, city councilor
Tarik Lucas, city councilor
Amy Mah Sangiolo, former city councilor, candidate for mayor
Dori Zaleznik, MD, former school committee chair
Cove Davis, candidate for school committee
Howie and Brett Young (Cabot)
Kate and Matt McKinley (Angier)
Nikki and Mark Feldman (Day)
Joan Wasser Gish (NSHS)
Amelia Oliver and Jason Pierce (Cabot, Day)
Shawn Fitzgibbons (Mason Rice, Bigelow)
Sheila Butze (Horace Mann, Day)
Brenda and Allan Walkey (Franklin, NNHS)
Jeeyang Rhee Baum (Cabot)
Rielle Montague Barnes (Pierce)
Kris McKeigue (Angier, Brown)
Josina Raisler-Cohn (Cabot)
David Abromowitz

Christine An
Sarah and Robert Buckley
Erika Houghtline
Peter Torrebiarte
Kari Jensen (Day, NNHS)
Andy Sokatch and Rachal Aronson (Bowen, NSHS)
Kari Hironaka and Michael Silverstein (Day, NNHS)
Jacqueline Badeau (Day)


Recruiting and Retaining Teachers of Color:

Having teachers of color is critically important for students of color and beneficial for ALL students. Newton prides itself on being a leading school system in the state, and the country. It cannot live up to that reputation without addressing the racial makeup of the teaching force. According to the Department of Elementary and Secondary Education (DESE) data for the 2020-2021 school year, there were approximately 93 African American teachers in Newton, or 4.5% of all 2,046 teachers. We'd like to see that number doubled in the next five years. Some suggestions for how to make that happen:
Strengthening the pipeline:
Put in place more intentional recruiting practices to attract candidates of color this year. (For example - consider partnering with entities like this. Establish relationships with HBCUs around the country – prioritize recruiting candidates of color. Allocate a budget for this – it may involve travel or paid job placements)
Increase opportunities to provide early internal exposure and pipeline to teaching for kids of color starting in high school. Develop a plan over the next year to build on the architecture that already exists. In Newton this could include Dover Legacy Scholars, the early education lab school model already in place in both high schools, re-thinking the Newton Teacher Residency program. (an example from Boston). Plan in the 2021-2022 school year and Implement new programming in the 2022-2023 school year.
Develop options for creating a pipeline for aides and other staff to become teachers – building on the work already being discussed within NPS administration. Planning in 2021-22, implementation to start no later than 2022-2023 school year.
Explore partnering with local colleges and universities with teacher training programs to recruit students of color and develop a strong pipeline to NPS. Reach out to Boston College, Lasell University, Lesley and UMass Boston to understand how they currently recruit and place students of color and how a partnership could be beneficial. Example of a similar option (with a local school): Regis College and BPS. Have a pilot program in 2022-2023, to be built from.
Addressing culture and accountability
Understand and address the climate for current Black teachers in the system – starting this year with focus groups and interviews with current and former Black teachers in Newton to understand what they see as the challenges and opportunities. Also implement a climate survey in 2021-2022. Develop a plan to address concerns raised and begin implementation by the end of the 2021-22 school year.
Institute 360 feedback for administrators at all levels by 2022-2023 school year.
Build a network of mentors – within and outside of NPS so that Black teachers have support. Engage in conversation this year with organizations like the Newton Coalition of Black Residents to explore partnering. Engage in conversation this year with neighboring school districts to explore building cross-district peer support and mentorship groups. Implement programming by beginning of 2022-23 school year.
Making the hiring process more equitable
Interview panels - make sure that the panels are consistently diverse, bringing in teachers from other schools and parents if necessary. Implement spring 2022.
Develop clear rubrics for interviews (for example – what does "looking for fit" actually mean) to be piloted during spring 2022 hiring.
The Calculus Project – fully fund the Calculus Project to support any student who wants to participate and can meet clearly described, achievable criteria. This is an example of the kind of additional support that can close racial and income opportunity gaps – and there is promising evidence of its effectiveness. This year there were more than 73 students who applied, but funding to only take 48.
Address racial disparities in discipline and strengthen response to incidents of racism or discrimination:
Eliminate racial disparities in in- and out-of-school suspension rates
Revise policies and protocols related to responding to racist incidents in schools to align with the recommendations of civil rights attorney Richard Cole's recommendations to the City of Newton in 2016
Ensure consistent, restorative approach across all schools – including supporting principals with guidance, training and resources to address racial incidents in ways that build understanding and support students who feel harmed.


(For more information on Heather McGhee and Ibram X Kendi, we'd suggest listening to this and this or reading The Sum of Us and How to be an Antiracist. Another resource we'd recommend is this report from the National Scientific Council on Adolescence on the Intersection Between Adolescent Development and Anti-Black Racism)