We Need New Laws for FAFSA!
450
signers.
Add your name now!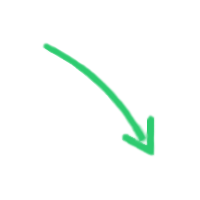 450

signers.

Almost there!

Add your voice!
Maxine K.
signed just now
Adam B.
signed just now
There are entirely too many people that are being affected due to the rules of the government regarding financial aid. As a scholar, I hate to see some of the most intellectual, creative and motivated students be held back due to lack of financial assistance. This situation hits home because it is putting a hindrance in my education as well as some of my family and friends! I cannot even fathom why the legal age to be considered an "independent" is 24. Why is it that one has to be 16 to legally work in America? 18 to legally vote and obtain a license? And why in the world am I able to legally buy a drink before I can legally be considered an "independent"?? America! Where are your priorities?? Education is very dear to me and it is hard to believe that no one has yet to take a stand for students in this aspect. Because of lack of financial assistance, I had to attend a community college upon graduating from high school. Although I do not regret my decision because it gave me a lot of opportunities, it was still not my first choice. However, I can gladly state that I now hold an associates degree; which I probably would not have if I immediately went to a university to obtain a bachelor degree. Consequently, now that I have graduated and should be transferring to pursue a further degree; I am yet again faced with the same problems I were faced with when I started college. I do not want to accept the fact that I may have to wait until I am 24 just to continue my education. All things being equal, I should have graduated by that age. Pursuing this further, the required documents while filing out the FAFSA includes tax information. Yours, if you are an "independent" and your parents if you are a "dependent." If one is able to provide copies of their own tax forms, shouldn't he/she be considered an "independent?" Also, if one has moved out of a parents home and pays rent on his/her own then he/she should also be considered an "independent" as well. According to the dictionary; independent means "not relying on another or others for aid or support." So if I am not relying on my parents for their support then why should their information be included in my school forms? Please advise... People, the government included, always state how important education is; but if they really believe that then they should make new rules for financial aid and lower the age from 24. It should not be this hard to obtain a degree and/or further my education.

PLEASE JOIN ME AND OTHERS BY SIGNING THIS PETITION NOW. YOU NEVER KNOW WHAT IMPACT WE COULD MAKE.

P.S THERE WILL BE AN OPTION TO DONATE AFTER YOU SIGN. DO NOT! IT IS NOT A PART OF MY PETITION. UNLESS YOU CHOOSE TO DONATE OF COURSE.

Links
www.delisaansah.webs.com