Bring back NEW Coke!
50
people have signed this petition.
Add your name now!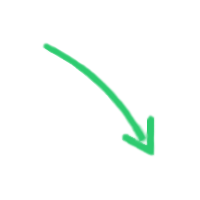 50

people

have signed.

Add your voice!
Maxine K.
signed just now
Adam B.
signed just now
Fellow soda drinkers and pop culture enthusiasts: take a trip back in time for a moment. The year is 1985. Michael Jackson's "We Are the World" single plays over stereos throughout the United States; a promising young actor named Michael J. Fox makes his debut as a big-screen lead actor in the sci-fi comedy [i]Back to the Future[/i]; the Live Aid concert held simultaneously in Philadelphia and London links major rock stars and audiencs alike in an effort to relieve famine in Ethiopia; the first generation Nintendo Entertainment System (NES) is released, filling the vacuum left by the video game industry crash of 1983. And, amidst all of this, on April 23, 1985, Coca-Cola drops the biggest bombshell of all: they have discovered a new, tastier, "better" formula for Coca-Cola, and are going to cease production on "Classic" Coca-Cola in favor of this "New Coke." Pepsi had introduced the "Pepsi Challenge" a decade earlier, asking consumers to blind taste-test their product against Coca-Cola. Of course, their results showed that Pepsi beat Coca-Cola among consumers willing to take the challenge, but more importantly, as a marketing strategy, this tactic proved very effective: over the ten years prior to the April 1985 announcement, Coca-Cola had been steadily losing market share to Pepsi. The news of Coca-Cola's shift to a "new formula" was considered so momentous that ABC television interrupted its showing of [i]General Hospital[/i] to report the announcement as a breaking news story. Pepsi declared "victory day" and gave all its employees day off to celebrate the move. Of course, it proved disastrous, and Coca-Cola eventually reversed course and re-introduced the old formula just three months later, on July 10, 1985, as "Coca-Cola Classic", a label that product still bears today. So if Coke is still called "Coca-Cola Classic", a reference to this tumultuous three-month period, whatever happened to "New Coke" For several years, both products were available at the supermarket, though the availability of "New Coke" slowly began to erode. "New Coke" was re-branded as "Coke II" in 1992, but its availability continued to erode. By 1998, it was only available in a few Midwestern markets, and finally it disappeared from the United States altogether. So, haven't you ever wondered what all the fuss was about Many of us out there have never tried a "New Coke" (AKA "Coke II"), and those that have (like myself) haven't had one in 15 years. Wouldn't you like the opportunity to take the "Pepsi Challenge" with New Coke 2010 will be the 25th anniversary of one of the most famous marketing blunders in history - wouldn't you like an opportunity to taste for yourself the difference between New Coke and Coke Classic or Pepsi Sign this petition and give it a chance to come back!