New York Times: Stop Ignoring LGBTQ Journalism / Stop Rehabilitating Ed Koch
84
people have signed this petition.
Add your name now!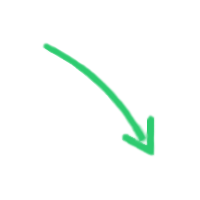 84

people

have signed.

Add your voice!
Maxine K.
signed just now
Adam B.
signed just now
This is a sign on letter to the New York Times concerning its shameful May 7 piece on former NYC Mayor Ed Koch. We invite LGBTQ journalists (including bloggers, of course) and those who suffered as a result of the Times protecting Koch's closet and its refusal to cover his criminal inaction on AIDS. Add your name!
May 12, 2022

Joe Kahn, Executive Editor
New York Times Times
Mr. Kahn:
The New York Times article on NYC Mayor Ed Koch's closeted life ("The Secrets Ed Koch Carried," May 7) by Matt Flegenheimer and Rosa Goldensohn was an insult to the many LGBTQ journalists and others who have been documenting Koch's closet and its negative effects on his mayoralty and later public life since the mid-1970s.
The online pitch—"This story, exploring the dual lives of Ed Koch, who was one of the most popular mayors in New York history, has never been fully told"—rubbed salt in the wound.
What the story presents as new wrinkles come entirely from Koch loyalists and friends (including journalists) who covered up for him for decades and are, in some cases, disputed by people who knew him and have spoken to LGBTQ reporters about their stories over the years.
That Koch was gay was widely reported in local and national LGBTQ press during his time as mayor and it was widely known and discussed in the LGBTQ community. In addition, Koch's destructive closet was featured in Larry Kramer's 1985 "The Normal Heart," Randy Shilts' "And the Band Played On" (1985), Tony Kushner's "Angels in America" (1991), and was well-documented in LGBTQ press obits on him in 2013.
The Times article reductively refers to all of this as "stray remarks and published commentaries." Had the authors of this piece of hagiography bothered to read these substantial works or interview LGBTQ people who were on the frontline political responses to Koch's inaction on AIDS, they would have known this.
One reason for this failing appears to be the authors' biases. One example is an overreliance on Charles Kaiser, who provides significant background and is quoted three times. Again, had the authors done their jobs they would have quickly learned that Kaiser—beyond being a friend of Koch—had a long and well-known record of defending Koch's closet and for lashing out at and demeaning LGBTQ journalists writing about it.
Similarly, the story focuses on the efforts of friends to set Koch up on dates, including his gay former aide, Herb Rickman. But it leaves out the fact that Denis de Leon, who later became Commissioner of the NYC Human Rights Commission, told many people that as a young lawyer for the administration he was subjected to unwanted sexual groping by Mayor Koch in Rickman's apartment. (Mr. de Leon died of AIDS in 2009.)
Ed Koch did not refuse to address AIDS for fear it would expose him as gay. As described above, that he was gay was known. He made a repugnant political decision to avoid creating new public benefits and new costs for the city budget. He wanted to avoid being associated with an infectious disease that was killing gay men and IV drug users.
In sum, the Times broke little new ground but instead clearly slanted the piece for two reasons. First, to elicit sympathy for the apparent loneliness and fear Mr. Koch's closet caused him. Second, to rehabilitate his image as a campaign builds to take his name off of what had long been known as the Queensboro Bridge.
Finally, there is nothing in the piece about the historic homophobia of the New York Times itself, which failed to cover this story while Koch was mayor and the many ways in which it influenced his governance—including refusing to cover his criminal inaction on AIDS. So tellingly, the Times added this monumental failing to its 2013 obit on him only after an outcry from the HIV/AIDS community.
During those searing times, the gay press was driven by activism and marginalized for seeking to illuminate the truth. Since then, the Times has ignored and thereby demeaned the work of LGBTQ journalists time and again
We call upon the Times to conduct a top to bottom review of "The Secrets Ed Koch Carried" as well as how it approaches stories about the LGBTQ community that have already been thoroughly covered by LGBTQ journalists and our publications.
We ask you to organize a meeting with the undersigned LGBTQ journalists and leaders as soon as possible.
Sincerely,
INITIAL SIGNERS ONLY – PLEASE GO TO https://www.ipetitions.com/petition/new-york-times-stop-ignoring-lgbtq-journalism AND ADD YOUR NAME!
Gonzalo Aburto

Founding editor of POZ en Español, reporter for La Prensa. Founder of Los Mexicanos and Águila o Sol magazines, and HomoVisiones, a Spanish-language cable TV show
Ginny Apuzzo

Former Assistant to the President Administration and Management, the White House
Jay Blotcher
Writer & reporter, The New York Times, Christopher Street, The New York Native, Outweek magazine, The Advocate, Out, POZ, New York Blade and LGNY (1981 to 2014)
Chris Cooper
Co-host, Gay USA (2002 to present)
Susie Day

LGBTQ Journalist
Andrés Duque
NYC LGBTQ/HIV activist since 1994
Kenyon Farrow
Writer/activist and Senior Editor, TheBody.com (2017-2020)
Michael Goff

Founder and first Editor in Chief, Out magazine (1992), former columnist, Outweek and Paper magazines, Co-founder, owner and CEO Towleroad Gay News (2003 to present)
Andy Humm
Co-Host and Co-Executive Producer, Gay USA (since 1985); reporter Gay City News (1995 to present)
Ken Kidd
For more than 30 years, organizer of and participant in major protest actions of ACT UP, Queer Nation, the NYC Gay & Lesbian Anti-Violence Project, Gays Against Guns (GAG), and Rise and Resist
Dr. Larry Mass

Journalist, New York Native, Huffington Post; co-founder of Gay Men's Health Crisis (GMHC)
Troy Masters

Staff member Outweek magazine (1989-1991); founder and Publisher NYQ and QW, (1991-1993); founder and Publisher, LGNY (1994-2002) which changed its name to Gay City News (2002 to 2015); founder and Publisher, Los Angeles Blade (2017 to present)
Kevin McGruder

Executive Director, Gay Men of African Descent (1997-2001)
Andrew Miller

News Editor, OutWeek magazine (1989-1991); previously reported for Bay Area Reporter, Windy City Times, and Gay Community News
Donna Minkowitz
Lead LGBTQ beat reporter, Village Voice (1987-1994)
Ann Northrop
Co-Host and Co-Executive Producer, Gay USA (1996 to present), former columnist QW and LGNY
Karen Ocamb
Former News Editor, Los Angeles Blade, Frontiers News, IN Los Angeles magazine, and Lesbian News; former reporter/contributor to The Advocate, Out, Genre, and POZ magazines, Bay Area Reporter
Duncan Osborne
Associate Editor, Gay City News & LGNY; previously contributed to NYQ, OutWeek magazine and other publications
Clarence Patton
Executive Director and other positions, NYC Gay & Lesbian Anti-Violence Project (1996-2008)
Allen Roskoff

Former Columnist for New York Native, Outweek magazine, and QW
Doug Robinson
First openly gay African American elected official in New York City (1996), former board member, Gay Men's Health Crisis
Gabriel Rotello
Editor in Chief, OutWeek magazine (1989-1991), Columnist, NY Newsday (1993-1995)
Paul Schindler
Founder & Editor in Chief, Gay City News (and LGNY) (1995-2020)
Mark Segal
Founder & Publisher, Philadelphia Gay News (1976 to present
Sarah Schulman
Author, Let the Record Show: A Political History of the AIDS Coalition to Unleash Power New York (2021)and many other works
Don Shewey
Author & journalist, New York Times (1982-2003), Village Voice (1980-2004), The Advocate (1977-2009), and other publications
Michelangelo Signorile
Co-founding Editor, OutWeek Magazine (1989-1991), author of "Queer in America" and SiriusXM radio host
Matt Tracy
Editor in Chief, Gay City News