新VIP系统推荐 "NEW VIP SYSTEM PROPOSAL"
156
people have signed this petition.
Add your name now!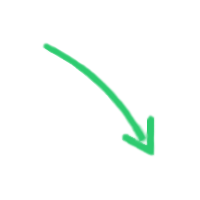 156

people

have signed.

Add your voice!
Maxine K.
signed just now
Adam B.
signed just now
Dear X-Fighting/乱斗堂/Chaos Fighters Development team;

点击这里获取图片 "CLICK HERE FOR IMAGES"
我们想知道新版本什么时候会更新,快一年多了都还没有更新了,5.2 会有什么新的内容呢?
亲爱的格斗开发管理员; 我们是活跃的VIP 10玩家.这讯息是通过较麻烦的管道才能跨越语言障碍把点子传给你们。对于经常消费的玩家,想要在游戏上看到有更好的突破。
这些建议将彻底改变你的游戏并把它变得更好。不消费玩家将从中受益,消费玩家也将受益,最重要的是,你的公司将也会受益。
We the players, have made multiple attempts to communicate with you in the past. Particularly through our VIP 10 community, in an effort to have our voice heard, as well as get our points across to you. Unfortunately we do not feel as if those attempts have borne any fruit. To that end, a large majority of the spenders spanning all VIP tiers have lost motivation and have no interest to keep spending.

点击这里获取图片 "CLICK HERE FOR IMAGES"

我相信大家都知道,如果你们继续沿着你们目前的管理道路走,这游戏在不久会让玩家失去兴趣。因为玩家们花了这么多钱,而你们却根本无法在短时间内添加新内容,从而让玩家感兴趣和消费的动力。
These requests that you will see attached to this letter WILL better this game for all players of all levels, moreover if you as a company were to implement such a system it would go a long way to proving that you value those of us in this community. What we ask is simple, that we receive events to give credit for the money we spend, and for your team to value what we bring to your table.

我们相信这个新的VIP系统将是一个起点,你希望你们可以给我们的想法提供成长的空间,并保留你的玩家。
点击这里获取图片 "CLICK HERE FOR IMAGES"

If and when you decide to implement this new VIP system, we ask that all players that have spent the corresponding diamonds to the new VIP tier be instantly moved to that tier with access to the VIP chests that will not have been purchased.

如果采取新VIP系统我们希望所有的玩家会自动调整到新的VIP等级,他们将能够购买任何新的大礼包。例如。我们目前拥有的VIP10 是 43万/20万钻石充补。这个新的系统提议,会是VIP15与43万/ 45万,我将能够购买VIP11-15的相应的大礼包。
We the players would like to thank you for your time reading this, and for your understanding with the situation we are in. As always we are grateful for the hard work you have done for us in the past, and we look forward to the weeks, months, and in some cases years that we have to spend with you. Together we can expand on an already wonderful game making it more successful and enjoyable to us all.

点击这里获取图片 "CLICK HERE FOR IMAGES"

根据VIP10团的讨论我们也在这提供一些其他我们人为能给这个游戏的新方向与改进。
The team has come up these suggestions, please look them over:

- 全服团战
- 增加每个团可接受的团员
- 更好的竞场系统
- 每日报道奖励增加
- 跟好的消费与非消费活动
- 永久更便宜的钻石
- 招财猫
- 知识问答
- 提高等级 100-100
- 提高nexus 13-15
- 增加冒险地图 22-23
- 增加恶魔塔上限 170-190
点击这里获取图片 "CLICK HERE FOR IMAGES"

Server Guild War
Increased Guild Cap
Better Arena System
Better every day login benefits
Better events
Better dollar for diamond value
Cat Quiz
Cat Gamble
Increase level cap 101-110
Increase nexus cap 13-15
New adventure maps, 22-23
Increase evil tower 171-180
非常感谢您的宝贵时间。我们非常感谢所有的辛勤工作和努力!我们只是想帮你把游戏变得更好。我们期待尽快收到你的来信。
点击这里获取图片 "CLICK HERE FOR IMAGES"

Sincerely yours,
The players of X-Fighting/乱斗堂/Chaos Fighters