New Venue for Western MD/WV APA Shooters
99
people have signed this petition.
Add your name now!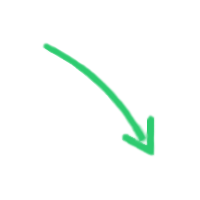 99

people

have signed.

Add your voice!
Maxine K.
signed just now
Adam B.
signed just now
Are you on a team in Western Maryland (Hagerstown/Frederick/etc.) or West Virginia and are part of the APA Pool League of Maryland? How many times have you complained about driving to The New Green Room for a division winner's tournaments, Jack n Jill, or the Vegas Qualifier?
Why not do something about it?!
Quick facts: 1 – 1.5 hour drive for most of us! Not only are we tired, but usually people who don't have a car/ride won't come (not like people who live 10 minutes or less away and can simply rideshare) so we almost never have a full team to shoot with. People also know they can't go home between matches, need a babysitter for the whole weekend, or have to bring head-achey and distracting children along to the match. This is a pain and deters people from participating. On average we see far away teams play with 6 players. What is the average for close teams? 8? It is harder to get people to show up when you have to be gone for the whole day/weekend and have to put in 8-10 hours of driving time on top of shooting for several entire weekends.
Let's discuss in more detail a couple of main points of interest regarding the areas that have spurred most of these complaints:
Venue Argument: One argument by teams (and it seems from our MD APA employees – though this is third party info) out of the Baltimore area is that the reason it is held at the Green Room is because there is "no facility like it" that can host so many teams. There are several facilities that can host 16 – 20 teams at a single time slot for Saturday and Sunday weekend tournaments. If the Western MD/Frederick/West Virginia teams only make up 1/3 of the entire league, then we only need something 1/3 of the size. For instance, instead of 20 – 30 tables at the venue, we only need 7 – 10. This is definitely doable. And guess what other small localities do that run APA leagues? They create the venue by having tournaments at Sheratons, Hiltons, anywhere with a large room where tables and cash bars and food can be brought in. This is not a good excuse to make everyone shoot out of the Green Room. The APA of Maryland says they are not benefiting in any way, but is the Green Room in the best interest of the APA players, or in the best interest of the APA staff? I have discussed the situation with Terry Justice, and he has some reasons why all tournaments have to be held at one location in Dundalk, MD. My question is, are those reasons in the best interest of all shooters? Why can't the majority of the events still be held in Dundalk and some of the events can be held at different venues?
There are possible venues in Hagerstown, Frederick, and West Virginia! I am editing this petition to include information that several bar owners have been talked to and they are more than willing to offer their spaces at no cost, one even offered to bring in extra tables if needed. There ARE options. If we went with a venue in Frederick, for example, Frederick area teams would only drive a few minutes and the Hagerstown and WV teams' drive would be reduced to 20-30 minutes or less. If we went with a Hagerstown venue, Frederick and WV teams would drive 20-30 and Hagerstown players would be a few minutes away.
Effects of the TIME FACTOR – Imagine the time difference and cost savings for 40-50 teams each session! How many times has someone gotten a room on Saturday night only to lose Saturday and realize they will just go home? How many people have driven back and forth on Friday night after work, Saturday at 10am to be there before noon games, and then again on Sunday morning at 9 or 10am?? And then driven back afterwards on the same day. That is 6 trips (6 trips for Hagerstown and WV folks is literally 9 hours in the car) and lots of sitting time in between matches, spending money on food/drink, not to mention the gas money, or running around Baltimore wasting time because it is too far to go back home. 9 hours vs. 1 hour for people who live 10 minutes away and have to shoot on three different days. Does that seem fair? Do you think the people that worked all day and then drove for 1 – 3 hours on a Friday evening in traffic to get there are at the same "freshness level" as a person that lives 10 minutes away from the Green Room and can leave their house at 7:20pm after lounging, eating dinner, doing whatever for 2-3 hours after work? Or what if the shooter uses all those hours after work to practice for the night's big match? Is it fair that there is so much one-sided opportunity?
Home Court Advantage – Do you think shooting on a table you shoot on all the time is an advantage? Green Room teams will tell you it's not, and people say when they bring this up during tournaments that APA staff have told them there is no 'great' advantage. If that is true, why do division first place teams get to shoot playoff matches at their home bar? Isn't that the advantage that the APA rewards them with for coming in first place? If the APA staff feels there is no 'real advantage', why is the topic addressed during the Captain's meetings before play? Players who are familiar with the staff, tables, food & drink, bartenders, etc. are going to tend to play better and feel more comfortable at a place that they shoot at every week. People not used to the tables, staff, drinks, atmosphere, etc., will tend to not be comfortable and will feel out of their element. Can anyone really even argue this point? That is why money leagues, money tournaments, and other APA leagues set up their tournaments in local hotels/bars/pool halls that are neutral territory.
National APA Opinion - Does the National APA condone having such a large league? Is this how leagues are normally set up? No. Normally, and according to their website, the idea is for small territories to be taken over by different individuals who want to form and run a league. The Baltimore league under Terry Justice and associates is the largest league in the entire APA organization – in the entire country. And the next biggest leagues are due to large population vs. such a large geographical area. While participating with other shooters in other leagues – most will tell you that no other APA players have to travel over 30 minutes for local divisional and national qualifiers. I get it, our league operator wanted to maximize his profit and pick up as many territories as he could. I would do that! It's how you make money if this is your business. More locations = more teams = more $$$. But – that doesn't mean that everything needs to fall under one roof to make it easier for the APA staff. The goal is to make it fun and convenient for the shooters – we are paying your staff and can choose not to shoot. Yes, APA staff would have to send a couple of refs for the tournaments out to the new venue. Yes, the APA staff may have to drive back and forth a couple of times on a weekend. They are not shooting! And there are only a few of them compared to the number of shooters! How does this set up make sense? And why are we putting up with it?
But still after considering these points, you'll hear while shooting at the Green Room – "Non Green Room Teams go to Vegas all the time!" – Yes, they do win and they do go. But is it really at the same percentage? I don't know the answer to that and would need figures from the APA (that aren't readily available and easily attainable), but if we really are winning at the same or higher percentage than local Baltimore teams – we are working twice as hard and paying twice as much in order to get there! Do you think that's fair to all of us? If you answered NO – READ ON!
I am starting a petition. A kind of commitment or promise from captains in Western Maryland, Hagerstown, Frederick, and West Virginia. I think we deserve a localized venue, and if we don't speak up then they'll never do anything about it. I've heard hundreds of times while at the Green Room, or while shooting during APA events, the complaints. Seeing the tired faces come back, seeing the 'almost won' looks from people and wondering if the travel, the comfort level, or the HASSLE had anything to do with the loss.
If you are a captain of an APA team in Hagerstown, Frederick, West Virginia or surrounding areas – make a commitment with me! Sign my petition for the Maryland APA organization to do something about a local venue for us or face non-registration of many teams. The only way you can create change is to put your money on hold so that people treat you as a valued consumer to win your business back. Let's ask Terry Justice and the APA staff to address our concerns and come up with some suggestions on a solution. They have a little less than one year to address this and come up with a logical reason of inaction or come up with a plan of action, until the registration for the 2020 Summer Session. We are asking that they let us know that these concerns were addressed and either a separate league is formed or they come up with a venue variation.
BOTTOM LINE
I am asking you, as a Team Captain, to make a commitment to NOT register your team for the 2020 Summer Session if the MD APA does nothing to address these concerns. I am asking you to take away your $9 per player per week for all the weeks of the summer session – as a start. I am also asking you, as a player, to sign to let your Team Captains and Division Reps know that you support this mission.
Lots of teams might like a summer off anyway. AND, what if the APA ends up doing something? We could all be a lot more satisfied with our league and our tournament experiences! Please make the commitment to NOT play during the summer session of 2020 and withhold an estimated $15,000 weekly (from looking at Western MD/WV teams registered to play each week in the current session) from the MD APA league over the entire summer of 2020. During a 12 week session that is $180,000 DOLLARS! Aren't we all shooting each session to have fun and with the ultimate goal of "making it to Baltimore" and possibly getting qualified to be in the Vegas tournament?? It should be an even playing field for ALL shooters in this league!
**Please share on your own Facebook page by using the Facebook Share button. Thanks for your support!**