New Signage Rules - MI Realtor Association
1159
signers.
Add your name now!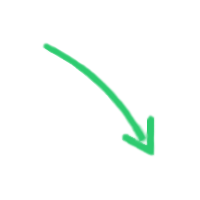 1159

signers.

Almost there!

Add your voice!
Maxine K.
signed just now
Adam B.
signed just now
RE: SB 26
Dear Michigan Realtor Association Leadership,
I believe thousands of real estate agents & brokers in the State of Michigan, whom are believers and supporters of "Agent Branding" as a critical aspect to their businesses health and growth are extremely disappointed that you have thrown your support behind these "new" signage rules.
Your proposal requiring the brokerage name to be 100% of the size of an agent's name on any & all advertising is believed by many as an overreaction, overreach, and anti-competitive.
We believe that you could have easily accomplished your stated goal of reducing confusion and clarifying which brokerage an agent is affiliated with by creating a rule that compelled the brokers name to be a minimum of 30% in type size of the agents name rather than 100%. By requiring the brokerage name to be the same size or larger than the agent name, you have clearly chosen the side of one business model over another. This is wrong.
We strongly & respectfully request that you revisit SB-26 and support an amendment to the law changing your requirement of Brokerage name size from 100% to 30%.
The legislators who supported this new rule did so on the assumed basis that there was no controversy surrounding this ruling and that all Michigan Realtors and Brokers agreed that the 100% rule was fair. This discussion was compartmentalized to a very few "in the know" realtor, brokers and associations. This was not a transparent discussion by any means.
Many agents have invested hundreds of thousands of dollars over an extended period of time to drive business to their websites, phones, Facebook Business pages, etc. Far beyond what any broker can do & does for any agent. The institutional advertising being paid for by any broker helps and expands no individual agents business. Agents must brand & differentiate themselves to be noticed. This is not bad. This is how modern advertising works.
In most instances, the individual agent is paying for all of their marketing and advertising. It is good for our industry. Our industry needs new and creative ideas. Which is what these agents bring to the table. This law is forcing us back into the dark ages. Diminishing competition. This is not good for our industry.
The public is not the largest complainer. It is and has been our peers who have disapproved of this practice for the past 20 years.
You can accomplish your goals without this anti-competitive overreach.
Please reconsider,
Greg Carlson