New River Valley COVID19 Emergency Demands
103
people have signed this petition.
Add your name now!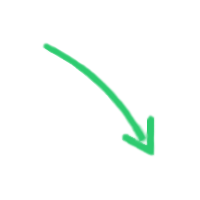 103

people

have signed.

Add your voice!
Maxine K.
signed just now
Adam B.
signed just now
NRV COVID19 EMERGENCY DEMANDS

As COVID-19 grinds everything to halt, and throws many of us into uncertainty and instability, we see more clearly than ever that this economic system is not built to support us. In order to live free from poverty, sickness, homelessness, and incarceration, we need more than piecemeal reforms; we need revolution. But in this moment, while the lives and livelihoods of millions are at stake, we demand the most urgent of needs from the corporations and their politicians.

Many Americans lack access to healthcare, paid sick leave, and other services that would delay the spread of the virus and mitigate its effects. The people of the New River Valley demand that government officials set an example for other localities by adjusting policy to bring relief immediately to those who are most vulnerable.

The choice is clear: ensure that resources are shared and the needs of all are met, or continue to withhold necessities to the ultimate detriment of all. We demand the following five points be adopted to ensure thatthe people of the NRV make it through this crisis with the least amount of suffering possible.

1) NO PAYING – NO DEBT
- rent freeze

- utility bill suspension and debt forgiveness
- student loan forgiveness
all for the duration of the time workers go without their full expected income
With pandemic-related disruptions to work schedules, combined with a lack of paid time off, many workers will not be able to pay rent, mortgages, or utilities. We are demanding not only a moratorium on rent, mortgage, and utility payments during this crisis but also universal debt forgiveness for any missed payments. The rising rent in much of the NRV makes clear that workers struggled to make ends meet even before the pandemic. Should workers experience a disruption to their work schedule and subsequent lack of income, paying multiple months of rent will not be feasible, making the demand for debt forgiveness essential for a responsible community response to COVID-19. It's also critical that the city halt all evictions and foreclosures until the pandemic has ended (not just those that began after the state moratorium and for those who qualify). Eviction alone is a traumatic attack on people's health and well-being based on their financial status. In the context of a pandemic, eviction is a court-mandated sentence to sickness and death. We must immediately end such unnecessary cruelty.
2) NO WORK
- no work hours requirements on food stamps

- emergency funds available to those in need

- paid sick leave, paid time off to care for family, and hazard pay for those in food service, retail, and other high risk and essential industries

all for the duration of the time workers go without their full expected income
The region is witnessing the shutdown of businesses, along with a vast reduction in hours for most wage workers. These workers, and all residents of the NRV, must immediately have paid sick leave, emergency funds, and food stamps made available to them.
As slow-downs, layoffs, and hour reductions increase in the coming weeks it will become increasingly important that local workers are able to acquire the resources necessary for their survival. Beyond alleviating the financial burden of the crisis, making paid sick leave, emergency funds, and food stamps available to all residents will have important impacts on controlling the spread of the disease. Allowing all at-risk workers to stay home without economic penalty will afford them the ability to self-quarantine, take care of family and loved ones, and seek medical treatment as necessary. No one should be forced to compromise their medical or financial well-being in the midst of the pandemic.
3) FREE HEALTHCARE
- free and widely available testing

- no-cost treatment

- no collaboration between healthcare institutions and I.C.E.

Testing, treatment, and healthcare must be made available free of cost immediately. Tests and treatment that require fees or quality health insurance are not accessible to the poor and working-class. Making testing free will ensure that anyone who shows symptoms is able to definitively determine whether or not they have COVID-19. Quarantine and treatment can then be thoroughly implemented for everyone who contracts the disease, decreasing the potential for its spread. It is vital that individuals, especially those without adequate financial resources, are not punished for a public health issue. Therefore, in addition to free testing, we also demand that all treatment be made free of cost as well. If we believe containing the spread of COVID-19 is a priority, we must demand non-cooperation between healthcare institutions and ICE. If healthcare comes with the fear of deportation or family seperation, then it is not truly accessible, and thus not truly effective (or compassionate).
4) FREE THE PRISONERS
- no new arrests for non-urgent offenses

- no cash bail
- no-cost, no-restriction calls and video visits
- no I.C.E. raids anywhere in the NRV
- release all I.C.E. detainees
We support the demand of Roanoke Jail Solidarity to halt new jail admissions and grant amnesty and pardons to all people detained in Roanoke & NRV facilities, prompting their release in order to avoid the spread of COVID-19 in jails. We further demand that the local municipalities in the NRV cease all cooperation with Immigration and Customs Enforcement. I.C.E.'s raids against undocumented people have always been cruel, and to continue raids during a pandemic is unconscionable. Jails, prisons, and detention centers are regularly the sites of public health crises, even without the threat of a full-blown pandemic. These institutions lack adequate physical space, sanitary systems, and healthcare capacity to deal with a widespread coronavirus outbreak. We ask that all persons released from detention be provided with adequate care for their needs and their health.
5) HOMES FOR ALL

- no evictions and no foreclosures

- emergency funding for all shelters

- no homeless encampment sweeps by law enforcement
- open up vacant housing for the homeless

Homeless people are likely to be among the most affected by COVID-19. Reasons for this include lack of access to clean water for hand washing and overcrowding of shelters in addition to compromised immune systems due to other health complications and the sheer physiological stress of daily living. Luckily, we have plenty of unoccupied housing and buildings that can be turned into safe and sanitary living space for those who need it. We demand the immediate fitting of vacant venues for safe and sanitary shelter of the houseless community.