Relocate Valence Street Cell Phone Tower away from SCHOOLS
109
people have signed this petition.
Add your name now!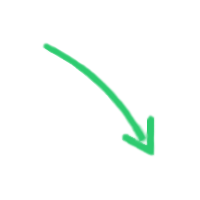 109

people

have signed.

Add your voice!
Maxine K.
signed just now
Adam B.
signed just now
"A wifi classroom is like the inside of a microwave oven set at very low power. Children are exposed to that wifi radiation six hours every school day, five days a week, and for several months during the year." - Magda Havas, Associate Professor of Environmental and Resource Studies, Trent University, Canada




Imagine how much stronger a cell phone tower is.

Please sign this petition to remove the 100 foot cell phone tower on Valence Street and Loyola Street. Write to our mayor, our city council and our governor, and ask for their help in protecting our children. REGULATE where cell phone companies can place their towers. 5G towers will soon be placed throughout our city, every 250 feet. We need to regulate the positioning of this tower and ALL 5G towers.

This tower needs to be relocated, as it is currently nestled among 12 schools, from pre-k to charter schools and high schools. The amount of radiation exposed to these children is dangerous. Cell phone towers have been PROVEN to cause brain tumors, nerve damage, supressed immune systems. There are dozens of cases of parents of students who have become sick due to close cell phone towers have taken legal action and won. (https://www.cbsnews.com/news/cell-tower-shut-down-some-california-parents-link-to-several-cases-of-childhood-cancer/

https://www.newsweek.com/can-cell-phone-tower-cause-cancer-children-1362314)

It is located

ONE block from Samuel J. Green Charter School,

3 blocks from Isidore Newman School,

3 blocks from Holy Rosary on Napoleon,

6 blocks from the Academy of Sacred Heart,

6 blocks from Lusher School,

6 blocks from the Waldorf School of Early Education,

8 blocks from All Nations School,

10 blocks from De La Salle,

this cell phone tower is dangerous to the developing minds of our New Orleans children.

Cell phone towers do not belong in residential or areas densely populated by schools.

We can turn off our cell phones at night, we can turn off our computers and our Wifi routers but EMF Radiation towers are powerful, constant and UNSAFE.

While Mayor Cantrell may believe bringing in 5G to our city will make us a more technologically advanced city, compatible to Atlanta or Chicago- we are smarter.


The health of our youth, citizens, elderly, pets are worth more than corporations who are trying to lock down our city for 5G. Who did the mayor recently accept money from for her Essence fest parties? AT&T and Verizon.

There have been few EMF studies, those that have report cancer, neurological issues, brain tumors, eye disease, skin disease and more- but Louisiana is one of the few states that places regulations on cell phone towers in the marshes and swamps to protect wildlife. Aren't the lives of New Orleans citizens just as worthy as wildlife in the marshes?

We protect educational institutions by prohibiting bars that serve alcohol by 350 feet. Samuel Green Charter School has one of the largest cell towers in the city just one block away. Newman and Sacred Heart have cell phone towers located just one block away. These massive powerful electromagnetic machines are nestled among our schools, hospitals and neighborhoods, causing constant radiofrequency radiation that causes damage DNA and lead to cancer; cause oxidative damage that can cause premature aging; disrupt cell metabolism; and potentially lead to other diseases through the generation of stress proteins. PROVEN UNSAFE and dangerous. The city council emails me back and simply says- sorry, there is nothing we can do, it's the FCC. This city belongs to us, not the Federal Communication Commission, nor large cell phone corporations. This isn't about being the most technological advanced city, it's about being smarter, taking control of our city against cell phone companies who only want to profit off of our city.

There is no doubt that cell phones and the internet is a necessary and helpful tool in business and our personal lives. But is it time we step and make clear regulations on where a private company can place their massive cell phone towers? Mayor Cantrell has welcomed 5G to our city, but will New Orleans citizens welcome a cell phone tower being placed every TWO BLOCKS in our entire city? What will our city look like then? Preservationists, architects, artists- our city is comprised of smarter citizens and we should not allow this.

Cell phones, wifi routers, laptops can be turned off, shut down- cell phone towers can not.

Mayor Cantrell, New Orleans City Council- take control of our city. Protect our children, our citizens, our wildlife- do not allow our city to become an EMF study group. Reject 5G, ban cell phone towers within 2000ft of any educational institution or hospital.

Just as we protect our coast, our neighborhoods with catch basins, our town with levees- we HAVE to protect the health and future of our citizens. Accepting funds on behalf of these companies, allowing them infiltrate our cities and careless placement of cell phone towers is not acceptable.

The FCC does not care about the well being of our children and their developing minds.

Numerous studies have shown the damaging effects of cell phone towers on children's brains when they are - specifically less than a quarter of a mile.

Children have thinner skulls and the immaturity of their central nervous system puts them more at risk. Cancer rates more than tripled among people living within 400 meters of cell phone towers or antennas, a German study found. See for example, Morgan, Kesari, and Davis, 2014, "Why children absorb more microwave radiation than adults: The consequences," published in the Journal of Microscopy and Ultrastructure.

Most cell phones towers are located near high traffic areas, near downtown or interstate highways, except for this one. This one, hidden right in the heart of the residential Freret neighborhood and among numerous schools, should be moved away from our schools. In the case of Samuel J. Green Charter School, this cell phone tower is ONE BLOCK from the school. The amount of radiation is severely high while they are in school learning. This is extremely dangerous and unhealthy. Most of these students attending the over 10 schools within a quarter mile of this cell phone tower travel from other areas to attend these schools. Placing a cell phone tower so close to their educational environment is unacceptable.

We are strongly opposed to this tower for the following reasons:

1. Potential health risks to adults and pets - Cell phone towers with low-level microwave radiation.

Studies have shown that even at low levels of this radiation (one tower), there is evidence of damage to cell tissue and DNA, and it has been linked to brain tumors, cancer, suppressed immune function, depression, miscarriage, Alzheimer's disease, and numerous other serious illnesses.

For example, in "The Influence of Being Physically Near to a Cell Phone Transmission Mast on the Incidence of Cancer" by Horst Eger, Klaus Uwe Hagen, Birgitt Lucas, Peter Vogel, Helmut Voit (Published in Environment · Medicine · Society 17.4 in 2004 ), the researchers found a fourfold increase in cancer rates among people living within 350 meters of a cell phone tower. Often there is a tenfold increase.

In 2011, The World Health Organization (WHO) / International Agency for Research on Cancer (IARC) classified EMR (microwave radiation) as a possible carcinogenic to humans (the same classification as DDT and lead) based on an increased risk for glioma (a malignant type of brain cancer).

In 2015, Morgan, Miller, Sasco and Davies published a paper entitled "Mobile phone radiation brain tumors and should be classified as a probable human carcinogen (2A)." The title says it all in this case.

In the past five years alone, about 1,800 new scientific papers have published adverse health effects. Dr. George Carlo, a public health expert who made the telecommunications industry's own study, which is mandated by congress, confirms that it is "potentially the largest health insult". Dr. Carlo believes RF / microwave radiation is a greater threat than cigarette smoking and asbestos.

2. Potential health risks to children - The New Orleans area has a large number of young families. Children have thinner skulls and the immaturity of their central nervous system puts them more at risk. See, for example, Morgan, Kesari, and Davis, 2014, "Why children absorb more microwave radiation than adults: The consequences," published in the Journal of Microscopy and Ultrastructure.

3. The devaluation of real estate. In March, 2014, the National Institute for Science, Law and Public Policy's Survey "Neighborhood Cell Towers & Antennas-Do They Impact a Property's Desirability?" Found that at overwhelming majority of respondents (94%) reported that cell towers and antennas in a neighborhood or on a building decreases the amount they would be willing to pay for it. Instead our New Orleans city council is doing the opposite, increase home valuations.

Studies by Dr. Sandy Bond, Ph.D. Have shown that a cell phone tower negatively affects the real estate values of homes surrounding it.

NY Times article on how realtors have a hard time selling homes next to cell towers:https://www.nytimes.com/2010/08/29/realestate/29Lizo.html

https://sites.google.com/site/nomarinwoodtower/study-re-property-value-decreases-related-to-cell-tower-placement


4. Constant Radiation Risk. An individual or family can shut off their cell phones, wifi routers or other internet based appliances at night time, but a cell phone tower operates 24 hours a day. The radiation does not end.


Several schools in other cities have fought this and won. Below are examples. Hopefully, we can do the same.

https://www.dailypress.com/news/dp-xpm-20080317-2008-03-17-0803160122-story.html

https://www.whsc.on.ca/What-s-new/News-Archive/Cell-tower-radiation-linked-with-cancer-in-new-stu

https://www.kcra.com/article/2-students-get-cancer...


https://sharylattkisson.com/2019/06/cell-phone-tower-shut-down-after-complaints-about-cancer-cluster-in-school-children/

https://www.zerohedge.com/news/2019-03-15/california-parents-want-cell-phone-tower-taken-down-because-kids-just-keep-getting


https://stopsmartmeters.org.uk/9th-grade-student-cress-wifi-experiment-attracts-international-attention/


CE: World's Largest Study On Cell Tower Radiation Confirms Cancer Link




May 2019: Baton Rouge Advocate: Tempers rising in Baton Rouge neighborhoods over new cell towers some call hideous.

Video:

https://www.imdb.com/title/tt2070647/

https://www.amazon.com/gp/video/detail/B07M639C2B/ref=pd_cbs_318_1/144-7429570-6694644

Thank you for reading our petition! Please share it with everyone.