New Pflugerville Panther Football Staff
164
signers.
Add your name now!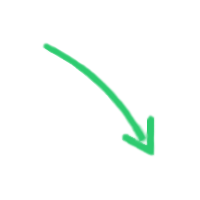 164

signers.

Almost there!

Add your voice!
Maxine K.
signed just now
Adam B.
signed just now
Parents, students, family, and fans of the Pflugerville Panthers football team, we desperately NEED new coaches with fresh and new ideas, a new direction for our dying legacy, and new leadership to keep us competitive with the rest of the evolving district.
Coach George Herrmann has been coaching at Pflugerville for almost 20 years now since 1997. He has had some success, almost winning the state championship in 2007, but more recently looked as if he has just completely given up. His last winning season coming in 2012, right after a disappointing 2011 record of 4-8, when despite having a winning of 8-4 could only finish 3rd in district. Coach Herrmann has since posted records of 2-8 for 2012, 5-5 in 2014, and an abysmal 1-6 record for this year so far.
Old outdated ideas and a distinct lack of variety in play options continue to limit our potential for greatness. For almost 40 years Pflugerville High School held the record for most consecutive wins in the state of Texas with 55 wins until it was broken in 2002 by Celina. On our scoreboard the achievement beams at us with pride, but in recent years has become a tool for our opponents to mock us. To this day we are still ranked second in the state. Shouldn't we carry that record with us still and fight to honor it. Do the players today even know that they play in the same field that their former teammates Zaviar Gooden and Alex Okafor played in, who were drafted into the NFL as recently as the 2013 NFL draft. I would suspect not, since as many as 28 athletes (I believe) did not even pass their classes to continue playing this season. 28 PLAYERS!! That alone should be enough to scream for new leadership. I thought at the beginning of the year the coaching staff assured us they would be checking the students' grades weekly. Coaches at Round Rock, whose team is 6-0, require any athlete having difficulty in class to attend tutorials. While here at Pflugerville, it is frowned upon because you would be missing practice where they will be practicing the same limited plays.
Personally I cannot understand why we don't develop a kicking game until varsity, opting to go for a 2-point conversion for freshman and JV and then throwing them into a varsity pressured game and expect them to suddenly kick a game winning field goal? Or having the varsity constantly practice against the junior varsity. Not only does that disservice the varsity by reducing their level of preparedness to face tough district opponents, but it beats up our junior varsity and doesn't even allow them to develop as players. There is the fact that players don't even try out for varsity football after playing in previous years, because they aren't allowed to try out for the position they would like to play. They are not even given a chance! It seems like a theme with the current coaching staff. Players this year quitting because they are not even given the chance to play. I personally know a player who has a huge heart and worked out almost everyday all summer preparing for this years season because he loves the game. He wasn't the biggest but certainly one of the quickest and was very perceptive on the field with unmatched intensity, being involved in almost every tackle when he was put in to play. At most he would play special teams and for the last series of the game when the second string was put in. He fought to keep his grades up and when the starting player was unable to continuing playing due to failing grades, thought he would finally have his opportunity to play. Instead his spirit was finally broken by the coaches when another player who hadn't even played the position got the start. Stories like these are not a one time thing, if you talk to any player, most can give you examples of favoritism by the coaching staff. Certain players showing up late to practice or missing practice all together with no consequences and others being prohibited from playing. The coaches breed an atmosphere that specifically attacks the ideals of teamwork. How can we possibly win like that, much less expect our boys to learn fair play, hard work, loyalty, and being there for each other.
Most disturbingly I think for our lack of success, is the fact that the players, parents, and fans have no respect for Coach Herrmann. But possibly the main reason, is Coach Herrmann's lack of respect in himself and lack of confidence. After seeing a player yell back at Coach Herrmann on the sideline and the situation almost becoming physical, I cringed thinking how quickly that player would have been off the team when I was in school. What kind of message does it send the rest of the team and the city of Pflugerville when he is suited up the very next week. We don't believe in him as a leader and I don't think he believes in himself.. This is not the kind of leadership or coach we want or need. For all these reasons we need to stand and fight for a new coach, so history will stop repeating itself and we can bring pride and honor back to our football program. Most of these are just my observations and opinions, but if u feel the same please sign the petition. In a meeting with Coach Herrmann last week to discuss with him my owns sons future with the team, I told him about the parents feelings and how angry and ready for a change everyone is. His response was "They can bring it on".
On November 17th, 2015 we will present this petition to the PISD school board and let them know we are ready for a change. If they wont listen to the community and hear our needs, in May of 2016, 3 board positions will be up for reelection and we can vote in someone who will listen to our pleas.