Urgent Need for Biologically-based EMF Public Exposure Standards
3098
signers.
Add your name now!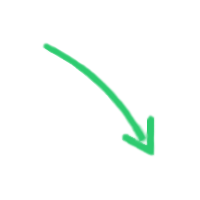 3098

signers.

Almost there!

Add your voice!
Maxine K.
signed just now
Adam B.
signed just now
*** Your Voice Counts ***
Please sign this very important Biologically-based EMF petition by adding your name and broadly distributing the link to all of your contacts and friends.

Petition:
"We, the undersigned, find that current national government as well as international authority limits do not protect the general public from adverse health effects from electromagnetic fields (EMF) emanating from devices such as power lines, cell phones and all wireless Internet devices and their associated antenna sites. Most of the existing limits on this form of radiation are at a minimum 1 to 10 thousand times too lenient to prudently protect humans from adverse health effects ranging from Alzheimer's and other neurodegenerative diseases, reproduction problems, sleep quality reduction, learning and memory interference, slowed ability of the body to repair damage, immune function decrease, cancer and electrohypersensitivity. Based upon the scientific evidence set forth in The Seletun Statement and the BioInitiative Report."
http://international-emf-alliance.org
The Seletun Scientific Panel acknowledges that numeric limits derived here for new biologically-based public exposure standards are still a billion times higher than natural EMF levels at which all life evolved. It is a serious mistake to believe that we have always lived in man-made electromagnetic fields, such as from electrical power, radio, TV, computers, and wireless telecommunication, and therefore should not worry. It was not long ago when people thought that X-rays, radioactivity, strong ultraviolet light and radar were completely without harm. Nowadays we know much better!
10 Key Points from Seletun Statement:
1. The Global Population Is At Risk. Global populations are not sufficiently protected from electromagnetic fields (EMF) from emerging communication and data transmission technologies that are being deployed worldwide, affecting billions of people; 2. Sensitive Populations Are Currently Vulnerable. Sensitive populations (for example, the elderly, the ill, the genetically and/or immunologically challenged) and children and fetuses may be additionally vulnerable to health risks; their exposures are largely involuntary and they are less protected by existing public safety standards; and they may amount to 40-50% of the population; 3. Government Actions Are Warranted Now Based on Evidence of Serious Disruption to Biological Systems. The Seltun Scientific Panel urges governments to adopt an explicit statement that "the standard for judging and acting on the scientific evidence shall be based on prudent public health planning principles rather than scientific certainty of effect (causal evidence)". Actions are warranted based on limited, or weak, scientific evidence, or a sufficiency of evidence – rather than a conclusive scientific evidence (causation or scientific certainty) where the consequence of doing nothing in the short term may cause irreparable public health and economic harm, where the populations potentially at risk are very large, where there are alternatives without similar risks, or where the exposures are largely involuntary; 4. The Burden of Proof for the Safety of Radiation-Emitting Technologies Should Fall on Producers and Providers Not Consumers. The Seletun Scientific Panel urges governments to make explicit that the burden of proof of safety rests with the producers and providers of EMF- producing technologies, not with the users and consumers. 5. EMF Exposures Should Be Reduced in Advance of Complete Understanding of Mechanisms of Action. EMF exposures should be reduced now rather than waiting for proof or understanding of mechanisms of harm before acting. This recommendation is in keeping with traditional public health principles, and is justified now given abundant evidence that biological effects and adverse health effects are occurring at exposure levels many orders of magnitude below existing public safety standards around the world; 6. The Current Accepted Measure of Radiation Risk—the Specific Absorption Rate ('SAR')—Is Inadequate, and Misguides on Safety and Risk. SAR is not an adequate approach to predict many important biologic effects in studies that report increased risks for cancer, neurological diseases, impairments to immune function, fertility and reproduction, and neurological function (cognition, behaviour, performance, mood status, disruption of sleep, increased risk for auto collisions, etc); 7. An International Disease Registry Is Needed To Track Time Trends of Illnesses to Correlate Illnesses with Exposures. The Seletun Scientific Panel recommends an international registry be established to track time-trends in incidence and mortality for cancers and neurological and immune diseases. Tracking effects of EMF on children and sensitive EHS populations is a high priority. There should be open access to this information; 8. Pre-Market Health Testing and Safety Demonstration of All Radiation-Emitting Technologies. There is a need for mandatory pre-market assessments of emissions and risks before deployment of new wireless technologies. There should be convincing evidence that products do not cause health harm before marketing; 9. Parity Needed for Occupational Exposure Standards. The Panel discourages use of more lenient public safety standards for workers, as compared to the general public. Separate safety limits are not ethically acceptable. Workers include women of childbearing age and men who wish to retain their fertility; 10. Functional Impairment Designation for Persons with Electrohypersensitivity. The Panel strongly recommends that persons with Electrohypersensitivity symptoms (EHS) be classified as functionally impaired rather than with 'idiopathic environmental disease' or similar indistinct categories. This terminology accepts responsibility for the environmental cause of the related health challenges and will encourage governments to make adjustments in the living environment to better address social and well-being needs of this subpopulation of highly sensitive members of society.
The authors:
Olle Johansson Chair, Adamantia Fragopoulou, Yuri Grigoriev, Lukas Margaritas, Lloyd Morgan, Elihu Richter and Cindy Sage.
More information about this statement:
The Seletun Statement


Poll from IEMFA website 2011-2012
Endorsed by:
American Academy of Environmental Medicine* ==> United States
Alliance for Irish Radiation Protection* ==> Ireland
American Association for Cell Phone Safety* ==> United States
Association for Protection and Fight against Elettrosmog (A.P.P.L.E) ==> Italy
ASANACEM/EEKNE* ==> Spain
Associació Oikos Ambiental ==> Spain
Association for Environmental and Chronic exposure Injury ==> Italy
Association for Electro Hypersensitive ==> Norway
Association for Electrosensitive in Finland ==> Finland
Association for the Protection of Health and the Environment* ==> Chile
Associazione Italiana Elettrosensibili ==> Italy
AVAATE* ==> Spain
Bio Electromagnetic Research Initiative ==> United Kingdom
BIOGEN ==> Republic of Serbia
Cavi Society ==> United Kingdom
Cell Tower Dangers ==> United States
Center for Electrosmog Prevention ==> United States
Center for Safer Wireless ==> United States
Collaborative on Health and the Environment "EMF Working"* ==> United States
Citizens for Safe Technology ==> Canada
Citizens Radiation Protection ==> Norway
California Brain Tumor Association ==> United States
Coalition to Stop Smart Meters BC* ==> Canada
Coalition Québécoise de Lutte Contre la Pollution EM (CQLPE)* ==> Canada
Defense Association of Health and Environment* ==> Chile
Ecologists in Action (Ecologistas en Acción)* => Spain
EHS Association of Electrosensitives ==> Denmark
Electrohypersensitivity Foundation (Stichting EHS) ==> Netherlands
EKEUKO-COVACE* ==> Spain
Electrosensitivity UK ==> United Kingdom
Elektrosmognews ==> Germany
Elektrosmog-Info ==> Switzerland
Elettrosmog Volturino-onlus ==> Italy
ElectricSense ==> United States
Electrical Pollution Solutions ==> United States
Electrosensitive Society ==> United Kingdom
Electromagnetic Radiation Research Foundation ==> South Africa
Electromagnetic Safety Alliance ==> United States
Electromagnetic Fields Protection Alliance ==> Malaysia
ElectromagneticHealth.org ==> United States
EMFacts Consultancy ==> Australia
EMF Refugee ==> United States
EMFWISE ==> United States
EMR Australia ==> Australia
EM Radiation Research Trust ==> United Kingdom
EMR Policy Institute ==> United States
Environmental Health Trust ==> United States
ElectroSensitive Association (FEB) ==> Sweden
Escuela sin WIFI ==> Spain
Green Warriors of Norway ==> Norway
Health Defense Organization* ==> Spain
Human Radiation Effects Group ==> United Kingdom
Internat. Commission for Electromagnetic Safety (ICEMS)* ==> Italy
IGEF The Internat. Society for electromagnetic research ==> Germany
Irish Doctors Environmental Association* ==> Ireland
Kitakamakurakeitaing ==> Japan
Kompetenzinitiative* ==> Germany
La Fundación Vivo Sano* ==> Spain
L'association PRIARTéM ==> France
Limit the Radiation (Beperk de Straling) ==> Belgium
Maryland Smart Meter Awareness ==> United States
Mast Action UK ==> United Kingdom
Mast-Victims ==> United Kingdom
Mast Sanity ==> United Kingdom
MobileWise ==> United Kingdom
NEXT-up Organisation ==> France
National Platform on Radiation Risks ==> Netherlands
Our Children's Future (Vore Børns Fremtid) ==> Denmark
Pandora Foundation ==> Germany
Powerwatch ==> United Kingdom
Radiation Education ==> Canada
Rete Elettrosmog free Italia ==> Italy
Robin des Toits ==> France
StopUMTS ==> Netherlands
Stay On The Truth ==> United States
SSITA (Safe Schools Information Technology Alliance) ==> United Kingdom
StralingsArmVlaanderen ==> Belgium
Stop Smart Meters! ==> United Kingdom
Teslabel ==> Belgium
The People's Initiative Foundation ==> United States
VGM Verein für Gesundheitsverträglichen Mobilfunk ==> Lichtenstein
WaveBreaker (Vågbrytaren) ==> Sweden
WEEP (Wireless Electrical and Electromagnetic Pollution)* ==> Canada
WiFi in schools ==> United Kingdom
WiredChild ==> United Kingdom
Thank you so much for signing this important petition.
"Working together can really make a difference."
Alex Swinkels
"Whatever you do will be insignificant, but it is very important that you do it."
Mahatma Gandhi
********* A SIDE NOTE ABOUT THIS PETITION! *********
Once you have submitted your "signature", IPetitions will take you to the next page. On said page, at the top, it will confirm that you have been-added.
BELOW that IPetitions has placed a "Donation" list.

Please be aware that you DO NOT need to do this in order to sign the petition. It is a voluntary donation to the host website. It is at your discretion, whether or not you do so.

If you like to donate to the International EMF Alliance please visit the website



Sponsor
International EMF Alliance Description: IEMFA is the International Electro-Magnetic Fields Alliance, supported by an independent and growing global body of empirically-based scientific experts on living processes, with a multilevel, multidisciplinary health focus. The Experts cover a wide range of Biological, -Physics, -Medical and Epidemiologic disciplines, ranging from electron and molecular level to the level of living cells, tissues and the functioning of different organ systems. They cooperate worldwide to supply a coherent, multilevel insight into the chaotic multitude of observed biological disruptions when exposed to non-ionizing radiation, addressing important long-term degradation threats for public health. IEMFA collaborates with leading life-science institutions and non-governmental organizations worldwide.
Links
http://international-emf-alliance.org
http://www.bioinitiative.org
www.eirewaves.com
americanassociationforcellphonesafety.
www.asanacem.com
www.applelettrosmog.it
www.oikosambiental.org
www.infoamica.it
www.felo.no
www.suomensyh.fi
www.samit.cl
www.elettrosensibili.it
www.avaate.org
www.bemri.org
www.biogen.rs
www.cavisoc.org
www.celltowerdangers.org
www.electrosmogprevention.org
www.centerforsaferwireless.org
www.healthandenvironment.org
www.citizensforsafetechnology.org
www.stralevern.org
www.cabta.org
www.cqlpe.ca
www.imsace.com
www.ecologistasenaccion.org
www.ehsf.dk
www.covace.org
www.es-uk.info
www.Elektrosmognews.de
www.e-smog-info.ch
www.elettrosmogvolturino.it
www.electricsense.com
www.electricalpollution.com
www.electrosensitivesociety.com
www.emrrfsa.org
www.emfwise.com
www.electromagneticsafety.org
www.penangwireless.blogspot.com
www.electromagnetichealth.org
www.emfacts.com
www.emfrefugee
www.emraustralia.au
www.radiationresearch.org
www.emrpolicy.org
www.environmentalhealthtrust.org
www.feb.se
www.escuelasinwifi.org
www.miljovernforbundet.no
www.health-defense.org
www.electric-fields.bris.ac.uk
www.icems.eu
www.elektrosmog.com
www.ideaireland.org
www.ameblo.jp
www.broschuerenreihe.net
www.vivosano.org
www.priartem.fr
www.beperkdestraling.org
www.mastaction.co.uk
www.mast-victims.org
www.mastsanity.org
www.mobilewise.org
www.next-up.org
www.stralingsrisicos.nl
www.voreboernsfremtid.dk
www.pandora-foundation.eu
www.powerwatch.org.uk
www.radiationeducation.com
www.e-smogfree.blogspot.com
www.robindestoits.org
www.stopumts.nl
www.stopsmartmetersbc.ca
www.stayonthetruth.com
www.ssita.org
www.stralingsarmvlaanderen.org
www.stopsmartmeters.org.uk
www.teslabel.be
www.thepeoplesinitiative.org
www.telefonie.li
www.wavebreaker.org
www.weepinitiative.org
www.wifiinschools.org.uk
www.wiredchild.org