Netflix, partner with FUNimation for "Godzilla: Monster Planet"!
12
people have signed this petition.
Add your name now!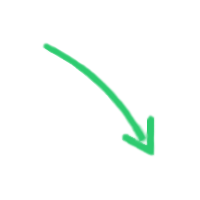 12

people

have signed.

Add your voice!
Maxine K.
signed just now
Adam B.
signed just now
In a few months, history will be made. After 63 years in cinema, Godzilla is getting his own anime movie. "Godzilla: Monster Planet", produced by Toho's Toho Animation division and animated by Polygon Pictures, is the first in a trilogy and is scheduled to be released theatrically in Japan in November 2017 and will be released worldwide on Netflix after the film's theatrical release .
This is a big deal for Godzilla fans. But alas, it's being waisted as a Netflix Original film. When it comes to movies, Netflix doesn't give their original movie content DVD/Blu-ray releases. Instead, they rely heavily on their $8/monthly from each of their 98 million subscribers worldwide , including the 50 million in the U.S. (You do the math.) So, attracting new subscribers isn't always garnered. With their deal with U.S theatre chain, iPic Theatres, their original films can be screened in 15 theatres in the States, including one in Los Angeles, thus qualifying for Oscars. None of their films got any. They're pretty much jealous of Amazon at this point. Netflix clams they want to "let consumers choose " and yet, they don't issue DVD/Blu-ray releases. Also, the iPic deal is unfair for those of us living in Canada, where iPic has no locations. Recently, Netflix got into the anime business, where it has many competitors. Their biggest being: Crunchyroll and Funimation.

Funimation Entertainment is one of the leading distributors of anime and other foreign entertainment properties in North America . Since Augest 2014, they began theatrically releasing films, starting with "Dragon Ball Z: Battle Of Gods", for which they partnered with 20th Century Fox for theatrical distribution.

In December 2014, following the box office success of Battle of Gods, Funimation launched a theatrical division, Funimation Films. In August 2015, their first release was the Battle Of Gods follow-up, Dragon Ball Z: Resurrection 'F', which became #9 highest-grossing anime movie in North America. A month later, it released their first live-action movies, Attack On Titan: Part 1 & 2.

And last October, Funimation brought to North American cinema what Godzilla fans have be dying for. "Shin Godzilla" (a.k.a. Godzilla: Resurgence), co-directed by Shinji Higuchi , who also directed the live-action Attack On Titan movies, and written and co-directed by Neon Genesis Evangelion visionary Hideaki Anno, is the first Japanese Godzilla movie in 12 years. It was success upon it's release and will be release on DVD/Blu-ray at the beginning of next month.
Now, when it comes to dubbing, Funimation is at least one of the most superior. That's why I was so psyched when Funimation picked up Shin. When the Monster Planet anime movie was announced, most of us were probably hoping Funimation would do the same but...Netflix took it, making chances of a good dub or a DVD/Blu-ray release slim. However, a few days ago, home video company Shout! Factory bought the North American distribution rights to the anime movie, In This Corner Of The World, and they're partnering with Funimation Films for theatrical distribution next month. Proof that competitors can partner with each other.
Netflix should partner with Funimation Films to produce an English dub for Godzilla: Monster Planet and give the dub a one-week limited release in select U.S./Canadian theatres before it's premier on Netflix, a year after which Funimation could put both sub & dub versions in a Best Buy exclusive Blu-ray set with Shin Godzilla. That'd be awesome.
Only for theatrical and home video. Netflix would own all other rights. So, neither G:MP sub or dub would stream on FunimationNow. If not, a theatrical release, they could still do the Blu-ray set. If not with Funimation, they should at least partner with Universal or Sony, who have bigger Godzilla collections. It should be with Funimation, because they have only one (thus far) and it's more recent.
Win-win for all. Godzilla fans can still add G:MP to their DVD collections and Netflix could still maintain subscribers.
Netflix, please give G:MP the theatrical release it deserves.