Terrible Customer Service / Disrespect at Aldi in Neptune, NJ.
238
people have signed this petition.
Add your name now!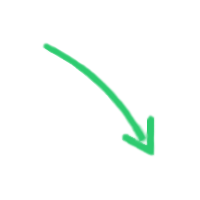 238

people

have signed.

Add your voice!
Maxine K.
signed just now
Adam B.
signed just now
I don't throw around the word racist, but LISTEN....went to Aldi in Neptune to return a lactose milk that I purchased today, which had an October 2017 expiration date. So I went there in a good mood, respectfully. I asked if I can speak to the manager. The manager came out and I explained to him what happens and if I can get another Milk. He looks at the milk and tells me that I didn't buy it today. I told him that I did and he tells me that I'm not getting anything back because I don't have the receipt. I take the receipt out my pocket and he looks at it. He goes to the milk refrigerator and comes back. He then tells me I didn't buy it today, it doesn't match. I ask the cashier if she could talk to him, he replies. "She can't talk to me, IM HER MANAGER." After going back and forth, I calmly tell him "listen, I'm a teacher, I run non-profit." He tells me rudely "don't tell me to listen. I don't care what you do." So then I pull out my phone and he says to me "go get a milk and I'll decide if I want you to pay for it or not." So I go to the back and grab a milk. I look at it AND IT HAD THE SAME OCTOBER 2017 expiration date. So I calmly go to an associate and explain to her and show her the new milk. She goes to him and tells him. He comes to me, STILL RUDE, trying to apologize. So I start cursing, AND I NEVER CURSE. He tried to make me look like a liar in front of store full of people. He tells me if I curse again he's gonna kick me out the store. What you think I did? Yup. He then gives me my money and tells me to get out his store. I told him I feel bad for his kids and his mother. He then follows me outside like he wanted to fight. The only reason why I tried to remain calm is because I know what I do for a living and I what I do for the community and I didn't know who was in the store. I can't behave like I'd like to sometimes.....As I was outside, someone who witnessed it, came up to me and told me, "not to worry about it, don't let it get to me. He was just abusing his power."