Nepal AIDS Struggle 2010
60
people have signed this petition.
Add your name now!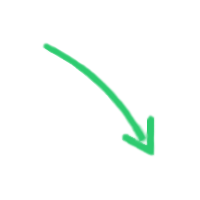 60

people

have signed.

Add your voice!
Maxine K.
signed just now
Adam B.
signed just now
In the year 1988, the first case of HIV was reported in Nepal. In the country like Nepal where the numerous populations are under the poverty line along with inadequate physical infrastructure the issue of HIV infection has not gained any importance. Due to the lack of sensitivity among the HIV infected people and according to the nature of the disease, the infection was spread throughout the country. According to the National HIV Strategy of Nepal 2006-2011 the estimated number of HIV infected population has reached to 70,000. And, the people who have tested and knew their status has been estimated to 15,000. Nepal has already spent 22 years in the field of HIV prevention and minimization. The Global Pandemic studies shows that the HIV prevalence is centered to lower income source countries. Whereas, this disease is affecting the most productive age group and, also challenging the social development.
Our continuous campaign and advocacy effort had neither understood the issue as the issue of Human Rights nor Social development or could touch the series of social and geographical inequality. The issue and consequences of HIV infection has not arose now and then. It rose due to the discrimination and exploitation in society in the form of poverty, racial discrimination, unemployment and violence which forced people to abandon their own home and country. Due to all these social hindrance most of the people are addicted to drugs and the women are forced to engage themselves in sex work. These internally displaced people come in contact with those sex workers. Thus, at last this poverty cycle increases the HIV epidemic. Evaluating the HIV infection status in Nepal, every one is aware of the factor that, it is due to social exclusion, unavailability of adequate economical resources and inadequate access and knowledge of health services. Above all issues, the situation of HIV infected women and children have startled us.
The situation of HIV infection is in critical stage where the country is handing all over its responsibility to Non Governmental sector which reflects that country is apathetic to the situation. But this time due to the effort of Honorable Prime Minister Mr. Madhav Kumar Nepal the meeting of Nepal AIDS Committee was held after 11 years with a success. This clearly shows that the commitment towards HIV prevention is shown by the country's higher level authority. Accepting HIV and AIDS as one of the National agenda and receiving direction for necessary home work is accepted by us as one of the positive sign.
According to current estimated data more than one forth of HIV cumulative status is of women who had never in high risk behavior. The situation is due to blind trust in their husband. Among these populations, most of them after the death of their husband are leading their life singly. These single women have no proper livelihood opportunity. Along with, after the death of their husband the whole responsibility of children has to be taken by the women herself. Being infected without any mistake parallel to taking responsibility of the children is an added responsibility to the women, which may create a forceful situation to do any kind of work. This in long run will catalyze the HIV infection. If not paid attention right now, the impact will be catastrophic.
Currently there are 15,000 HIV infected people who know their status after testing along with; there are estimated 3500 HIV infected single women and children who are in miserable stage. Protecting the right of these single HIV infected women and children who are in miserable condition and feeling the responsibility towards citizen, country is delaying to address the effective program of vocational education and livelihood program for these most at risk infected children. Thus, implementing from fiscal year 2067/068, National Association of People Living with HIV/AIDS in Nepal and other Signatories Stakeholders, Organization, Institution and individual appeals to provide HIV infected children and HIV infected single women, Education and Social Security Allowance of monthly NRs 3,000 ( Rupees Three thousand Only)as a livelihood support.
We believe that the provision will help in large scale to these HIV infected children and HIV infected single women for their livelihood support. We would like to acknowledge Honorable Prime Minister, that the one point demand put forward for those who are in desperate need will not be negotiated and further will be put forward by HIV positive people from local, district, regional and central level with the series of agitation until and unless the demand is fulfilled, as we are also the citizen of same country and we have equal right being a Nepal Citizen.
Thank You
Signed
Rajiv Kafle
President
National Association of People Living with HIV/AIDS in Nepal.
Sponsor
sudinsherchan@gmail.com
Links