- Neotheft Petition - \"When Enough is Enough!\"
484
signers.
Add your name now!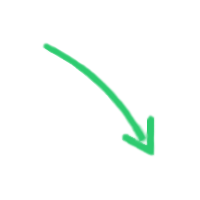 484

signers.

Almost there!

Add your voice!
Maxine K.
signed just now
Adam B.
signed just now
Artists roam the internet everyday, sharing their work, and display their talent freely in hopes that it will be appreciated and enjoyed by many people around the world. Art Theft, we see no reason why we should put up with it any longer than we already have. It\'s become a big problem, most of the time causing the victimized artists to remove their works completely from the Internet, never to be seen again by those who truly appreciate and enjoy its beauty. Art is something that should be appreciated, not abused. Current copyright laws do protect artwork on the internet. As soon as artwork is created by the artist it is copyrighted, then stating that it\'s not available for altering or claiming from another person unless given strict permission by the creator itself. This is one reason why Art Theft should be opposed, it\'s not only morally wrong but illegal. We therefore request that Neopets do one of two things to help in the fight against Art Theft; A.) Create and enforce stricter rules for their members or B.) Remove the Weekly Beauty Contest entirely. We are aware that the problem of Art Theft isn\'t mentioned in their rules at all, much less mentioned by anything other than you can use any of the pictures from NeoPets as a basis for your pet pictures, or you can create it all from scratch. Most of us have reported many Art Theft cases only to have them removed but later resubmitted, and often by the same offender. Therefore we ask that these options be given serious consideration so that everyone can enjoy a theft-free environment at Neopets. This is our time to stand up and let them know how much Art Theft has multiplied throughout their website, and a change needs to be made soon. If you support our efforts to stop Art Theft at Neopets, please add your signature below.
Sponsor
http://neotheft.0catch.com
Links
http://www.angelfire.com/extreme3/art_theft/ Stop Sticky Paws! A site supporting the fight against Art Theft! http://copyright.lion-king.com Stop Art Theft! Another site working against Art Theft!