Neighbors of Boxford say NO to Eminent Domain
104
people have signed this petition.
Add your name now!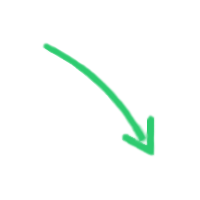 104

people

have signed.

Add your voice!
Maxine K.
signed just now
Adam B.
signed just now
October 22, 2014
Citizens of Boxford
Dear Neighbors:
We are writing to share with you a very unfortunate story of how our family has been mistreated by the Boxford Board of Selectmen. We are bringing this matter to the attention of our community in hopes that a reasonable solution can be found.
Nearly five years ago our family was contacted by a Boxford Board of Selectman (the "Selectmen") and a member of the Border to Boston Trail Committee to discuss a proposed "Rail Trail." The Rail Trail would access our property on Kelsey Road in Boxford and travel more than 500', consuming more than 1/3 of an acre of our two acre property. Although the proposed Rail Trail would come within 25' of our dwelling, we believed it would be a wonderful town amenity and proposed to support the project.
Our support was contingent upon specific conditions that addressed logical issues of public welfare, our family's welfare and assurances the property accessed by the Rail Trail would be maintained. Surprisingly, many of our concerns were rebuffed and as time lapsed, tensions grew and our family eventually rescinded its support.
Last year during a televised meeting, the Selectman who years earlier had come to our home and met with our family, proposed the Town entertain taking our property through the process of Eminent Domain. Shortly thereafter, our family received a letter from the Selectman informing us, "It is the current intention of the Selectman to obtain acquisition of all adequate rights-of-way along the proposed route within the next few months through all legally permissible means." Lastly, the Selectmen designated an intermediary who informed us how the Town of Boxford could use Eminent Domain to seize our property and the challenges we would face.
After nearly five years of dialogue, our family has yet to receive an offer from the Town to acquire our land. No terms. Nothing. Threatening to seize a family's property through Eminent Domain should be a municipality's last resort. To do so, using taxpayer funding,without any prior attempts to discuss terms is an extraordinary and vulgar misuse of town authority. The Selectman replied that the terms pertaining to the Federal funding they are to receive to build the trail prohibit them from engaging in negotiations with families impacted by such projects until of the design approval 75% is complete.
Our young children have known no other home. Our neighbors are our friends. We know the challenges we face are from a few individuals who have placed their agendas before the welfare of its constituents. However, we are one family and cannot afford to bear the burden of the Selectmen's ambition. Therefore, we have chosen to sell our home rather than be forced to abide to unilateral terms dictated by Town officers. The timing of which is completely unknown to us.
As painful as this process has been, our decision to sell gave us hope. We could start over. However, we now find ourselves in an untenable situation as our property has become unsalable. The Selectman's public statement and their threat of Eminent Domain deters prospective buyers. They have placed a cloud on our title.
Most recently we identified a prospective Buyer that embraced having the Rail Trail in the yard. We encouraged them to contact Town officials to understand what is proposed. They were informed by a Town Representative that they intend to take the property by any and all means but will not elaborate further. Boxford Town officials refuse to discuss how the Rail Trail will interface with the house, if there will be a privacy hedge, or what materials will be used. The buyer moved on. Extraordinary.
We have attempted several times to have the Selectmen address this issue to no avail. We now are asking our fellow neighbors to contact the Selectman and inform them: 1) this treatment of a fellow resident is unacceptable 2) the use of taxpayer funding to enter into litigation to seize a neighbor's property cannot be tolerated 3) this will not be allowed as a precedent in our community.
Please support our family and the community of Boxford and say NO to Eminent Domain
Sincerely,
Elise & Chris Everest