Neighborhood Petition Request Form
24
people have signed this petition.
Add your name now!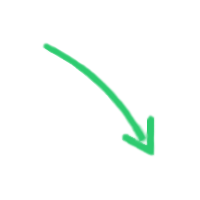 24

people

have signed.

Add your voice!
Maxine K.
signed just now
Adam B.
signed just now
This form must be filled out in its entirety and submitted to:
The City of Palo Alto
Transportation Department
250 Hamilton Avenue
Palo Alto CA 94301
Feel free to attach additional sheets containing pictures, occupancy maps, additional testimony or additional text if the space provided is insufficient.
1. Requesting Individual's Contact Information
Name: Isabelle Diamond
Address: 150 Nevada Avenue

2. Please describe the nature of the overflow parking problem in your neighborhood.
1. What streets in your neighborhood do you feel are affected by overflow parking?
High - From: Washington To: Oregon
Emerson - From: Washington To: Oregon
Ramona - From: Washington To: Oregon
Washington - From: Alma To:Ramona
N California - From: Alma To:Ramona
Nevada - From: High To: Ramona
Oregon - From: High To: Ramona
2. How often does the overflow occur?
Monday through Friday from 7:00AM to 7:00PM.
3. Does the impact vary from month to month, or season to season?
3. Can you identify a parking impact generator that is the cause of overflow parking in the neighborhood? Are there any facilities (churches, schools, shopping centers, etc.) near this location that generate a high concentration of vehicle and pedestrian traffic? Please list your understanding of the causes:
California Avenue Caltrain station is the cause of the high overflow of traffic. Most of the car traffic comes from drivers parking their vehicles for the entire day, so that they can take the underpass to walk to California Caltrain station. It is important to note that Caltrain parking is never full as most of the train users elect to park their car in our neighborhood, for free!
Several consequences:
1) This results in a constant overflow of cars all week long from Monday to Friday on the streets mentioned above. This large increase in cars limits the access to the neighborhood park for families since there are no parking spaces available all day long. This defeats the purpose of having a park for the enjoyment and pleasure of our community.
2) Some families who would like to enjoy the park, are forced to park at the end of High Street on the off ramp from Oregon to Alma, which is an extremely dangerous spot to park.
3) We see cars cruising down at full speed, searching for parking spaces all day long. This endangers pedestrians crossing to go to the park, not to mention the kids that are running around the park. Bowden Park and shops at California Avenue also generate pedestrian traffic. Families walk and drive to enjoy the park facilities as well as the shops and restaurants at California Avenue.
4) As High Street is fully congested with cars, Caltrain users find parking spaces in other perpendicular streets (Nevada Avenue for example), slowly inundating the whole neighborhood.
5) Local residents often have no parking spaces available for their secondary vehicles or are sandwiched between 2 cars obstructing their driveways.
6) Our neighborhood has finally become the parking lot for Caltrain customers.
4. Please describe how parking restriction will be able to eliminate or reduce overflow parking impacting the neighborhood. Please include yours suggestion for the boundary of the program:
For all the above reasons cited in section 3, we believe that requesting limited parking access (2 hours maximum per car per day) from Monday to Friday (8:00am to 5:00pm) on the streets mentioned above, would allow our neighborhood to safely enjoy the benefits and amenities of our town of Palo Alto; not only the park, as well as the California avenue retail stores and restaurants. This would also allow people outside the neighborhood to equally enjoy the park and the retail outlets, allowing parking opportunities for everyone.
1) Since the flow of traffic will decrease, safety will improve for pedestrians, in particular.
To further improve safety, we would also like to request for the city to place speed deterrents (speed bumps for example) on High Street, running from the off ramp to Oregon to California Avenue.
2) Parking restriction would allow everyone who wishes to enjoy the park, to be able to park his/her vehicle during day time. It is only by restricting the time amount that there will be parking space available for all to enjoy the park (now Caltrain users park as early as 6:00 am until as late as 7:00 pm. By 8:00 am, High street is completely full as well as the portion of Nevada to Emerson. Traffic then begins to inundate the surrounding streets.).
3) To ensure that our neighborhood is no longer the parking lot for Caltrain users when there is space available for them to park at the station.
4) To accommodate not residents, we are willing to accept 20 non-resident paid parking permits to be issued.
5. Is there neighborhood support for submittal of this application? Have you contacted your HOA/Neighborhood Association?
Please see signatures below

Neighborhood Petition Form (Street by Street Basis)

THE UNDERSIGNED BELOW AGREE TO THE FOLLOWING:
1. All persons signing this petition do hereby certify that they reside on the following street, which is being considered for parking restrictions: High, Nevada, Emerson, Ramona, Washington, N. California and Oregon
2. All persons signing this petition do here by agree that the following contact person(s) represent the neighborhood as facilitator(s) between the neighborhood residents and the City of PaloAlto staff in matters pertaining to this request:
Name: Isabelle Diamond
Address:150 Nevada Avenue, Palo Alto
Name:George Herman
Address:2331 High Street, Palo Alto
Name: Kristin Major
Address: 160 Nevada Avenue, Palo Alto
ONLY ONE SIGNATURE PER HOUSEHOLD