Pres. Obama: Shake Hands with Pres. Ahmadi-Nejad
107
people have signed this petition.
Add your name now!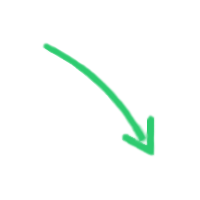 107

people

have signed.

Add your voice!
Maxine K.
signed just now
Adam B.
signed just now
Dear President Obama,
We the undersigned are asking you to take a historical step, similar to that taken by President Nixon to China, by responding positively to President Ahmadi-Nejad's offer to meet with you during his upcoming visit to the United States to attend the annual meeting of the UN General Assembly. Not only may this help avert a devastating war in Iran and (most probably) beyond, it would also save the United States enormous amounts of blood and treasure. Needless to say that it is also bound to expand U.S. economic opportunities in Iran and the broader Muslim world.
Evidence shows that foreign policy-induced losses of the U.S. market share in global markets are huge. Hawkish foreign policy is viewed by international consumers as a significant negative. Representatives of the broad-based civilian, or non-military, industries are aware of the negative economic consequences of the militarization of our foreign policy. And that's why leading business/trade associations such as The National Foreign Trade Council (NFTC) and USA*Engage (a coalition of nearly 800 small and large businesses, agricultural groups and trade associations working to seek alternatives to the currently aggressive U.S. foreign policy) have expressed disappointment at the recently expanded U.S. sanctions against Iran on the grounds that such sanctions would significantly undermine the U.S. national interests and credibility.
But while broad business interests vested in non-military industries advocate economic and diplomatic rapprochement with Iran, the narrower special interests vested in military industries and related businesses favor insecurity and international tensions. Unfortunately, our foreign policy decsions, especially in the Middle East, seem to be driven not so much by "peace dividends" but by "war dividends". These powerful interests, represented largely by the military-security-AIPAC forces, tend to perceive international peace and stability as detrimental to their nefarious interests. Instead, they seem to prefer an atmosphere of war and militarism in order to justify their lion's share of our public money, or tax dollars.
For years these militaristic forces blamed Iran for "not wanting" to talk to the United States. They have tirelessly demonized President Ahmadi-Nejad and accused him of some horrendous misdemeanors. But now Iran is publicly and unequivocally calling for negotiation, and Ahmadi-Nejad is coming to the United States, bearing a message of dialogue with you. So, would you please consider honoring his offer of negotiation? Not only would this be beneficial to our two nations, it would also prove that you mean what you say, that your occasional overtures of a willingness to talk to Iran are genuine.
Respectfully,

Sponsor
The American Iranian Friendship Committee (AIFC) was formed in 2004 for the purpose of promoting trust, mutual understanding and peace between Americans, on one hand, and Iranians living in Iran and abroad, on the other. Prompted by concern for the consequences of an on-going anti-Iranian U.S. foreign policy, the AIFC takes steps towards creating an atmosphere that dampens escalation of tensions and the drive toward war. We work with all interested in genuine peace and progress between the U.S. and Iran - ending the unjust sanctions, and preventing another U.S.-NATO war.
Links