Missouri law revision on autistic children left alone at home
36
people have signed this petition.
Add your name now!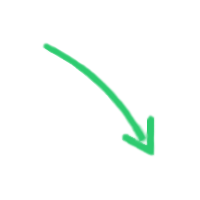 36

people

have signed.

Add your voice!
Maxine K.
signed just now
Adam B.
signed just now
What has our country turned into People get children taken from their custody on many occasions for justifiable reasons, but when it comes to the law in Missouri, because there is only black and white policy, and no room for gray, innocent children suffer on an everyday basis. Today needs to be the day that this negligence ends. I have a friend that I have known for the last 10 years. I have watched her beautiful children grow up. She has a Son named Yousef, who is 12, a Son named Christopher, who is 10, and a Daughter named Olivia who is 2. Yousef and Olivia have both been diagnosed with Autism. Now, for those of you who are not aware of Autism, here is a clear definition. Autism- "Autism is a complex developmental disability that typically appears during the first three years of life and is the result of a neurological disorder that affects the normal functioning of the brain, impacting development in the areas of social interaction and communication skills. Both children and adults with autism typically show difficulties in verbal and non-verbal communication, social interactions, and leisure or play activities. (http://www.definitionofautism.com/) It clearly states in research that "an autistic child has poor judgment and is therefore always at risk for danger. For instance, an autistic child may run into a busy street without any sign of fear." (http://www.healthcentral.com/encyclopedia/408/317.html#description) With a clear definition and some characteristics that are involved, I want to explain to you a situation that occurred. But before I do, I want to give you a little background to my friends former marriage. She was married for 8 years. They got a divorce, and agreed that she would have main custody, but he would be allowed to have the children every other weekend and on Wednesdays. On several occasions that I witnessed personally, he would claim that he didn't want the children on his weekend, and just would not show up to get them. He has claimed on several occasions that his children mean nothing to him, yet he refuses to sign over his rights. On the day of August 29, 2009 the ex husband had Yousef in his care. Christopher, my friends youngest Son had claimed that he did not want to go to his Father's home, so he decided to stay with his Mother. My Friends fiance went to the grocery store to pick up food for the home, and while he was at the store, he ran into the ex husband, and his new wife. When the Fiance saw the ex husband, he confronted him and asked where Yousef was. The ex husband ignored the Fiance's questioning at this point. The Fiance knew that there were no other people living in the home, so he called the mother to let her know what had happened. Keep in mind, Yousef was diagnosed with Autism at the age of 2 years old. He is now 13, but has the mental capacity of a 3 year old. Keep in mind, Yousef has no concept of pain, (I.E knives, hot stoves, etc.), Does not know how to use the phone. WHY ON EARTH, would you think that it would be acceptable to leave a child that cannot care for himself, who has the mind capacity of a 3 year old in a home by himself!!!! My friend learned of this situation, and immediately called the Jefferson City Police Department and let them know that there was an Autistic child in the home by himself. Police went to the ex husbands home, and were met shortly thereafter by my friend. Police told her that because he was over the age of 8 years old, He was legally able to stay home by himself. My friend informed them that he had the mental capacity of a 3 year old, and the officer told her that it didn't matter because the law is black and white, with no room for gray. UNBELIEVABLE!!! My friend then said that she wanted to take Yousef out of the father's home, so she would know that he was in a secure area. The officer asked if she had the papers to take the child. My friend claimed that she had the papers at her home, and offered for the police to follow her to her home so that she could show them the papers and they refused. Now, you tell me, What in the world would make someone think that it is okay to leave a 13 year old boy that has a mental capacity of a 3 year old ALONE in a home If anyone can justify this, I would LOVE to hear what you have to say. This is clearly negligence on a child, and because of the laws in Missouri, she is between a rock and a hard place, because there is absolutely nothing that she can do to insure her sons safety while He is in his father's custody. To show you the ignorance of this law, are you aware that even a paraplegic child by law, is allowed to stay in a home alone, as long as they are over the age of 8 in Missouri!! We are fighting to get this law changed in Missouri, so that children who cannot defend themselves are insured that they will be taken care of. Please help us in this extremely difficult task. By signing your name, you are one person closer to taking a stand to end child negligence, and quite frankly, abuse. Your signature will be greatly appreciated and you will be helping in more ways than one!
Sponsor
Rebecca Garrison, Fadia Alhalabi, and Andre Tipton have set up this petition in hopes that it will accrue enough signatures to get this law changed.
Links
http://www.autismspeaks.org/ http://wiki.answers.com/Q/What_is_the_legal_age_for_a_child_to_stay_home_alone_in_Missouri