Need field deputy, speed humps, fix crumbled curbs, resurface streets, & address city services decline.
61
people have signed this petition.
Add your name now!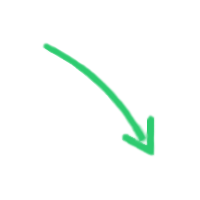 61

people

have signed.

Add your voice!
Maxine K.
signed just now
Adam B.
signed just now
Dear Nury:
My neighbors and I love our neighborhood! It is bordered by Sepulveda Blvd. and the 405 Freeway, and Victory Blvd. and Vanowen Street. We have seen community solutions and improvements in other neighborhoods as those referred to in your regular newsletter. But, not in ours.
Here are a few of our needs and overlooked problems (this is not a complete list):
1. While the current temporary field deputy seems savvy and could be an excellent choice, he currently has too many other duties to effectively serve us as field deputy, and is less than a temporary fix as a result. For the most part, we have felt underrepresented and ineffectively served by a field deputy from your office, since Edwardo Martinez went into private industry. Several neighbors have complained to me about this. When can you appoint a dedicated field deputy to our area?
2. We desperately need speed humps on Orion Avenue between Vanowen and Victory, and Lemay Street between Sepulveda and Orion. (With all the new babies being walked in our neighbor-friendly neighborhood, we really need speed humps on ALL our streets.) Three of my neighbors on Orion have complained about this severe problem, and two on Lemay are distressed by it on their street.
3. The broken and crumbled Hollywood Curb on Firmament and Langdon Avenues (and others in our neighborhood), gutter at southeast corner of Orion Avenue & Lemay Street have been a breeding ground for mosquitoes for years and years, as well as a depository for disgusting debris on neighborhood properties when street sweeping is done. The curb on the 6400 block of Firmament Avenue needs to be completely reconstructed for the entire length of that block. My neighbors have shared their complaints with me about this.
4. The street resurfacing/slurry coats are very poorly done. The effectiveness of the speed humps on the 6400 block of Firmament have been reduced with each slurry coat, and need to be "beefed up." Haynes and Firmament need to be completely and properly resurfaced and repaired.
5. The EXTENSION of the red, no-parking curb on the west side of Sepulveda Blvd., and north of Haynes Street has been approved, but never properly done. The length of the red curb has never been extended per DOT engineer Nadin. His phone number is: (626) 437-9779. The old curb was simply repainted at the same length. When can that curb be repainted to Nadin's recommended length?
6. Squatters were not removed from 15354 Archwood Street until they set fire to the roof of their co-opted residence. My neighbor next to the aforesaid property had to use a garden hose to protect his home, and several neighboring residents had previously informed your office and law enforcement of the ongoing problem. Has the property owner been contacted and has he repaired and secured the property?
7. As you well know, Los Angeles has a long history of unrestrained growth. You and I had spoken about this when I met with you regarding the frustrating ineffectiveness of Guillermo Marquez, just prior to Ovanes Chobanian's brief tenure. We have so many problems related to uncontrolled growth: clogged streets and freeways with longer and longer commutes, massive homelessness, inadequate city services including inadequate policing and general city maintenance, inadequate water supply, inadequate electric power supply, and overall decline in our quality of life. How can we continue to have unrestrained growth? At our in-person meeting, I mentioned the success of controlled growth in Ventura County, with which you said you are familiar. When can you put this problem on the city council agenda to have the city begin addressing it?
We very much appreciate your work on the prostitution problem in the past, community clean-ups, attention to the homeless problem, rejection of SB 9, and your attention to other deserving communities and issues.
We look forward to continuing our cooperative relationship and respectfully ask that work to you solve these above enumerated problems.
We look forward to your helpful response.
Thank you!
Residents of Midvale Estates