NCAT IT 700 Fall Semester Formal Complaint
13
people have signed this petition.
Add your name now!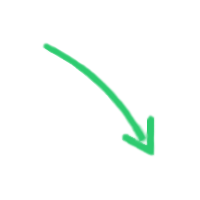 13

people

have signed.

Add your voice!
Maxine K.
signed just now
Adam B.
signed just now
The letter below was drafted on behalf of the students of the ITT 700 course, facilitated by Dr. Chafic W. Bousaba at North Carolina A&T State University.  The students who sign this petition are in full agreement with the statements made in this letter.
---
We are writing to explain the problems we have encountered in our ITT 700 course. We are having trouble communicating with our professor and getting straight answers. We as students have continuously contacted our professor asking questions and for clarification of assignments. Our questions have been met with unclear answers and often sarcastic, unprofessional responses by our professor. Our professor has not fully helped or assisted us when we requested it. Some of us have traveled to have face-to-face discussions with our professor only to still be confused and not have our questions answered.
For example, a student that withdrew from the class said that on September 27th, 2012 he drove from Charlotte, NC to speak with Dr. BouSaba because previous emails hadn't been responded to. He told this student that he would only respond to a valid email (meaning one that he felt was worthy of responding to). Also, when he asked him about the sub teams and sub tasks that the instructor would assign as stated in the project, he was told that he would need to talk to his team and the team would work it out for themselves. Also, he was told that project topics were assigned according to teams and then told that teams would come up with their own topics. When asked to clarify he was told by Dr. BouSaba that he had to go and that he only works here part time. He was in his office during the specified times of Thurs. 3 to 4 pm and it was approximately 3:25pm.
Later on when conversing by email with other students within the class, they had similar interactions with this instructor. After many emails from the instructor regarding our disappointment in the lack of instruction we received a posting on blackboard saying that he will not hold our hands.
We are not children! We are professionals that work as executives in companies, own our own companies and contribute to the health of the economy and I take great offense to such disrespect from someone that I am paying and only asking that they simply instruct me.
There are issues with the format of the class. It is being handled by Dr. BouSaba as if it can be completed without any guidance or involvement of the professor. The syllabus and semester project assignment both state that there will be instructor led conference calls and video calls and those never happened. Also, 70% of quiz one was not taught nor was it provided in the books or assigned materials. We were tested on this material without any guidance or warning. I'm sure the class scores illustrate the results of this.
Quizzes should be testing our comprehension of the assigned material, not tricking us by testing us on information not even covered in the program. Also, the semester project assignment instructions are not clear at all and we have wasted a lot of time trying to guess at what we are supposed to do. The assignment requires use of a complex project management tool that no one has been trained on and there is very little online documentation about. These items are more specific to the shortcomings of the course but they should have been addressed by Dr. BouSaba when we raised them to him. We instead received the types of communications explained above.
We have no feedback on work we have submitted so far, and when asked by a student about a midterm grade he said that as long as we turned in our homework on time and did well on our quizzes, that we would be okay. Constructive criticism, feedback and guidance is what we need as students to be successful. In this course, it has become a wait and see game. This class is about Project Management and we must regretfully say we have not learned much regarding this area. We wish to have a professor that takes our questions seriously and gives us direction. We as graduate students are highly capable and want to do our best but we cannot do that if we do not know where to begin.
Links