NBA LIVE 17 : NEEDED IMPROVEMENT'S!
10
people have signed this petition.
Add your name now!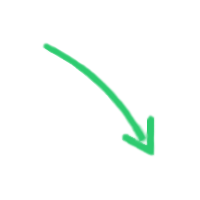 10

people

have signed.

Add your voice!
Maxine K.
signed just now
Adam B.
signed just now
DYNASTY : Yes dynasty needs a lot of work, it feels very limited and doesn't have a drive to it. We want to be able to do more then just play games and try to make the playoffs! We as NBA LIVE fans we wan't full control of our team! From team relocation to playing preseason games , to actually playing the training camp drills and bringing our rising star to dynasty and adding cutscene's with GM and players! Those things right their make a differnce from a decent dynasty experience to an amazing one. 2. RISING STAR : Rising Star needs a story line to the mode that can draw users to the game! Its not fun just playing games and not having a point to do so. Why can't we have scouts interview us or tryout for a NBA team? Why can't we have a practice gym or practice with our team? Why can't we play in summer league? Why can't we be ourselves on and off the court? Those simple things would just make rising star a better game 3. LIVE ULTIMATE TEAM : Add draft champions, auction house , a practice gym to practice with our ultimate team cards , better rare cards, trading block, ultimate team season, better leaderboard system , 4. HEAD 2 HEAD : Please add a level system to head to head! we don't want a guy who is 100-0 to face a guy who is 0-100, also get a leaderboard system that makes since.. Add point system for like how madden does! Why is a 5-0 guy in the top 100 leaderboards when a guy who is 500-60 isn't their? Those things right their would make head to head just a better all around game mode! 5. TEAM PLAY: We want a mode that allows via 5-10 online users to run with NBA TEAMS! Like how the old maddens use to do it or like how nba live 10 live run use to do it ! We want that ability for me and my other 4 friends to pick the cavs and search for an online game against okc with their 5 users! or just add private lobby's to where we invite 10 people and can choose our side and which teams we wanna play on! 6. THE TERMINAL : I was thinking in a future NBA Live game maybe even 17 or 18 depending on how hard or easy this is to do but what if you guys made a mode called .. The Terminal ! Where we could create our own Jordan Terminal courts and add custom colors and texts and logo's but its set in the Terminal though , Then we can create the courts name and add other online user via 5-10 on our squad! All users are only able to join 3-5 different teams and the ranking on your team depends on where your franchise is and match making is based on your teams level lets say their is 5 levels , 5.Rookie , 4. Pro 3.All Pro 4. All Star 1. Kings/Legend and to get to these level you either have to have a certain amount of wins or points based for your team to gain to the next level, that way matchmaking can be based on a team only 1 level below or 1 level ahead and never get matched with a rookie team vs a legend team... And also adding custom gym/practice mode for your team can practice plays and work on dribbling or shooting would be cool too! I know this sounds crazy but it would be amazing to do this..