NB Taxpayers demand to be taxed on vehicle purchase price, not government speculation
1188
signers.
Add your name now!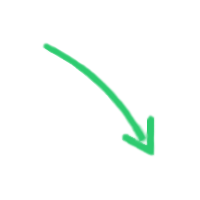 1188

signers.

Almost there!

Add your voice!
Maxine K.
signed just now
Adam B.
signed just now
Gouging Vehicle speculation tax in New Brunswick
There is a new practice that has taken effect in recent years by service New Brunswick that has the potential of charging taxpayers a sales tax of 50 percent or more on a used vehicle purchase. It is a practice that unreasonably assigns an unrealistically high value to the vehicle that is being registered based on an average vehicle price that the said vehicle would have across the country. This average vehicle price is based solely on speculation with no real consideration of the actual value of the purchased vehicle, not taking into consideration such factors as vehicle condition, province in which the vehicle is from or of kilometers on the vehicle. Also this new practice does not allow appraisals to be accepted from licensed mechanics that would show a real value of the vehicle, instead allowing the bureaucracy to gouge the taxpayer.
My experience with this practice took place today. I found my hours at work reduced and had a need to sell my current vehicle and buy something more economical. I found a neighbor that was selling a used vehicle. The vehicle needed a couple things had a dirty interior and high kilometers and I was able to get it at a reasonable 1500 dollars. It being illegal to drive it without registering it I went to service New Brunswick and there was forced by law to pay a 710 dollar tax on my 1500 dollar purchase. A 47 percent tax! Because based on an average retail price of the vehicle in question they had at $4700. Again this average retail price does not take into consideration any aspects of the actual vehicle. For instance if you where to buy an old truck and put thousands of parts and labor into it to make it road legal regardless of my time and money the province will tax me to the level of a good working vehicle on my original purchase. While speaking to others I found many others went through this ridiculous abuse and they are as outraged as I am.
The premise of this practice seems to be that all taxpaying citizens that purchase a used vehicle are liars that can't be trusted with telling you there actual purchase price of their vehicle or it is a blatant abuse of power by the province to gouge the taxpayer. The other side of this practice is that it in no way defends the consumer, for instance if you were to over pay for a vehicle you would not be afforded the same courtesy of paying less tax based on an average retail price. This tax is solely aimed at lower income individuals that cannot afford a new vehicle. The system is bad enough where the province will receive taxes on the asset changing hands over and over without abusing that tax payer with an unfair unavoidable tax that in my case was 47%. This abuse of the people of New Brunswick who already pay the highest sales tax in the country is inexcusable.