ENACT A NEW BRUNSWICK LAND PROTECTIONS ACT
213
people have signed this petition.
Add your name now!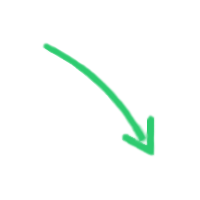 213

people

have signed.

Add your voice!
Maxine K.
signed just now
Adam B.
signed just now
(Version Française ci-dessous)

By signing this petition you will be supporting an initiative for a Private Member's Bill in the New Brunswick Legislature that will put an end to the current practice that permits non-residents of NB from purchasing large parcels of NB land.
Currently New Brunswick has no safe guards against people and corporations from outside NB from purchasing large land parcels in the province. With no land protections legislation, NB is being purchased by people and businesses who do not live in the province and have no interest in the NB lifestyle and only see the financial gains of buying property that will be either subdivided or clear cut for quick profits.
As an example, in June 2020, over 60 000 acres of land in Albert County was purchased by an individual, or business, that originates outside of New Brunswick (Germany). This major land purchase means it will never be accessible to residents of NB again. These same property purchases by non-residents is most likely occurring all over NB. This isn't just an issue concerning the residents of Albert County but all counties in NB.
Prince Edward Island has legislation in place that protects the lands on their island. This legislation has been in place for decades. It short, non-residents of PEI are only permitted to own 5 acres or less and can't own more than 165 feet of water frontage. PEI defines a resident as someone who has been physically present on the Island for 365 days out of the previous 24 months. They must also be a Canadian citizen or a landed immigrant. This ensures that PEI remains in the hands of its residents. New Brunswick needs similar legislation.
People will always be welcome to own property in NB and most do so for their own leisure such as cottages, seasonal homes and hunting camps. That being said, 5 acres is ample property for a cabin, cottage or home. Our beautiful waterfront along our shores and lakes needs to be protected and preserved for the residents of NB. No one is better positioned to take better care of NB than the people who live here every day.
The goal of this petition is for the Government of NB to pass legislation that will put a stop to non-residents and corporations buying large portions of New Brunswick. Once these lands move into the hands of non-residents, residents are highly unlikely to ever have the opportunity to purchase this land and loose the opportunity to own a piece of their own province. Non-residents and corporations don't have a vetted interested in the long term goals of NB and are using our province as a financial stepping stone.
With your support, with this petition will gather enough attention and community involvement that the NB government will have no choice but to address the concerns of its citizens.
Thank you for your support and please feel free to share the petition throughout NB and this a concern for all the residents of New Brunswick.
*Signatures must be NB residents only*
____________________________________________________________________


Je fais cette pétition dans l'espoir qu'un projet de loi sera introduit dans la législature du Nouveau-Brunswick pour mettre fin à la pratique courante qui permet aux non-résidents du Nouveau-Brunswick d'acquérir de grandes parties de terres.
Présentement, le Nouveau-Brunswick n'a aucune protection contre les personnes ou corporations à l'extérieur du Nouveau-Brunswick qui veulent se procurer de grandes parties de terres. Sans législation pour protéger les terres, le Nouveau-Brunswick est acheté par des personnes ou corporations qui n'ont aucun intérêt dans le style de vie au Nouveau-Brunswick outre les gains financiers associés avec la vente de terres qui seront soit subdivisées ou coupées à blanc pour profits rapide.
En Juin 2020, plus de 60,000 acres de terres dans le Comté d'Albert ont été achetés par un individu ou corporation de l'extérieur du Nouveau-Brunswick (Germany). Ces terres majeures du Comté d'Albert ne seront jamais plus accessible aux résidents du Nouveau-Brunswick. Sans doute que ces même achats de terres par des non-résidents se produit partout au Nouveau-Brunswick. Ce n'est pas seulement un problème dans le Comté d'Albert mais dans tous les Comté de la province.
L'Île-du-Prince-Édouard a une législation en place qui protège leur terres. Cette législation est en place depuis plusieurs années. En résumé, les non-résidents de l'ile ne peuvent appartenir plus de 5 acres et 165 pieds de rivage. Sur l'Île-du-Prince-Édouard la définition de résident se définie par une personne qui a été physiquement présente pour 365 jours dans les derniers 24 mois. Ils doivent aussi être citoyens Canadien ou résident permanent. Ceci assure que l'Île-du-Prince-Édouard continue d'appartenir à ses résidents. Le Nouveau-Brunswick a besoin d'une législation similaire.
Les non-résidents sont toujours les bienvenus à appartenir des terres au Nouveau-Brunswick et la plupart le font pour des raisons de vacances comme les chalets, résidences saisonnières ou camp de chasse. Ceci-dit, 5 acres est amplement suffisant pour un chalet ou résidence saisonnière. Notre beau rivage, les lacs et leur belle plages doivent être protégé and préservé pour les résidents du Nouveau-Brunswick. Personne ne fera plus attention à notre province autant que ses résidents.
Mon but est que le gouvernement du Nouveau-Brunswick passe une législation pour mettre fin à l'achat de grandes parcelles de terres par des non-résidents ou corporation à l'extérieur du Nouveau-Brunswick. Une fois ces terrains dans les mains des non-résidents, fort probable que les résidents n'auront jamais l'opportunité d'acheter ces terres et d'appartenir une partie de leur province. Les non-résidents et corporations n'ont pas d'intérêts dans les buts à long terme du Nouveau-Brunswick et utilise notre province pour gains financiers.
Je vous demande votre support avec cette pétition en avec votre support, cette pétition va attirer assez d'attention et participation de la communauté que le gouvernement du Nouveau-Brunswick devra addresser les préoccupations de la communauté.
Merci de votre support et partager cette pétition.

*Les signatures doivent être par des résidents du Nouveau-Brunswick seulement*
_______________________________________________________________
The following statement is required for this petition to be presented in the Legislature.
PETITION TO THE LEGISLATIVE ASSEMBLY OF NEW BRUNSWICK
TO THE HONOURABLE THE LEGISLATIVE ASSEMBLY OF NEW BRUNSWICK, ASSEMBLED:
THE PETITION OF THE UNDERSIGNED RESIDENTS OF THE PROVINCE OF NEW BRUNSWICK , HUMBLY SHEWETH THAT LEGISLATION BE ENACTED FOR A NEW BRUNSWICK LAND PROTECTIONS ACT. AN ACT THAT WOULD:
A. RESTRICT LAND SALES TO NON-RESIDENTS TO 5 ACRES AND NO MORE THAN 165 FEET OF WATER FRONTAGE.
B. RESTRICT LAND SALES TO CORPORATIONS TO 1000 ACRES
C. RECOGNIZE A RESIDENT OF NB AS:
(i) A CANADIAN CITIZEN, OR
(ii) A PERMANENT RESIDENT WITHIN THE MEANING OF THE IMMIGRATION AND REFUGEE PROTECTION ACT (CANADA); AND
(iii) HAS RESIDED AND MAINTAINED THE PERSON'S PRINCIPAL RESIDENCE IN THE PROVINCE FOR NOT LESS THAN THREE HUNDRED AND SIXTY-FIVE DAYS DURING THE TWENTY-FOUR MONTH PERIOD IMMEDIATELY PRECEDING THE DATE OF A LAND HOLDING.
WHEREOF YOUR PETITIONER HUMBLY PRAYS THAT YOUR HONOURABLE HOUSE MAY BE PLEASED TO ENACT LEGISLATION THAT WILL CREATE A NEW BRUNSWICK LAND PROTECTIONS ACT, AND AS IN DUTY BOUND YOUR PETITIONER WILL EVER PRAY.