Naya Rivera and Santana Belongs on Glee
58
people have signed this petition.
Add your name now!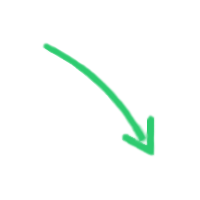 58

people

have signed.

Add your voice!
Maxine K.
signed just now
Adam B.
signed just now
Just because I hate everybody doesn't mean they have to hate me too. Santana Lopez said it best herself. RIB is a joke this show is a joke and watching Blaine and Sam run around New York like chickens with their heads cut off, Rachel bitching and taking all this 'fame to her head' Mercedes randomly showing up in a city that isn't hers and Sue getting to stay on the show is a joke. If Glee wants my time along with millions of others, keep the one person we can relate to and love on it.
Santana overcomes diversity, segregation andstereotypes. She always gives her everything in anything she wants to try and do an accomplish, she is real. She has walls up, she is vulnerable, she cares about her family, she is an amazing girlfriend and person. She is witty, funny, freaking hilarious, she tells it how it is and she keeps this show going.
When glee premiered I never thought it would end up being about two annoying teenagers - Rachel and Rachel part two aka Blaine making their dreams come true. I found Santana to relate to, I found myself in her and love to watch her struggles, her triumphs and the way she can lay a verbal smack down on anyone that tries to stand in her way and put her down.
"Glee is about opening yourself up to joy." says Lillian Adler. And with Cory Monteith gone, finding joy within the show is hard, but if you take away the heart of it now being Santana Lopez and Naya Rivera you might as well change it's name. I don't want to watch people who didn't even have storylines til the second and third season prance around New York city becoming a model and doing impressions, I want someone who knows shes beautiful the way she is and is real.
If Santana Lopez and Naya Rivera is off glee then I don't want to watch and I am sure millions of you feel the same. I hope you sign this petition just to show the world and the glee fandom and hopefully RIB that they need to keep Santana and Naya if they want to keep the joy of what Glee is.