We don't want Sagar Naik as our Mayor.
38
people have signed this petition.
Add your name now!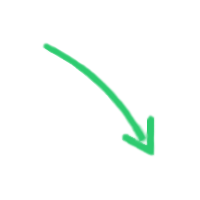 38

people

have signed.

Add your voice!
Maxine K.
signed just now
Adam B.
signed just now
This is a petition to protest the appointment of Sagar Naik as the Mayor of Navi Mumbai. The chair of a Mayor of a city like Navi Mumbai is not merely ceremonious and even if so considered, Sagar Naik is not an acceptable choice. Navi Mumbai is one the richest and fastest growing cities in India, being called the city of 21st Century with a population of more than Twenty Six Lakhs.


A Mayor is the Head of the city - its first citizen. A Mayor's is role is to provide leadership, guide other functionaries and take important decisions at crucial movements. A Mayor's position is definitely one requiring skill and experience.


All over the world there are many examples of times when Mayors of cities large and small have had to step up to the occasion to save their cities from deep crises. Let us remember the role played Mayor Giuliani when New York was brought to its knees on 9/11. Mayors like Richard M. Daley of Chicago have contributed a lot to the development of their cities and have been highly praised for the same.


A fast developing city like Navi Mumbai requires a person with vision and foresight to be its head.


Sagar Naik is 23 years old with no relevant experience whatsoever. He is not academically qualified either. At 23 Sagar Naik is only pursuing a Bachelors Degree.


Is just being the nephew of Ganesh Naik a qualification enough? Is merit absolutely irrelevant?


The most shocking is how Sagar Naik was elected a Corporator in the first place. To be appointed a Mayor the person has to be elected a Corporator first. This means facing the electorate. No matter how rich and influential a candidate is, voters would not accept the candidate unless they see at least some merit.


Therefore during the Corporation elections March 2010, at the last moment all the candidates from ward No. 38 (Khairne) including that of Congress, Shiv Sena and independent candidates withdrew their nominations. The result as intended by ring masters being that Sagar Naik, who would have never won otherwise, was elected unopposed.


The voters feel betrayed and anguished about the fact that they would have to live with a Corporator who has been forced upon them.


Now to the utter shock and dismay of the whole of Navi Mumbaikars, adding salt to injury, the same Sagar Naik has been made the head of entire Navi Mumbai, its Mayor!


Now it is a problem not just of the residents of ward 38 but of the entire 26 lakh people of Navi Mumbai.Navi Mumbaikars have been cheated and betrayed at the hands of those we trusted and elected.


This brazen display of money power and unacceptable disregard for public opinion calls for a mass movement to inform and awaken public.



We the undersigned call for the following:
1. Removal of Sagar Naik from the position of Mayor of Navi Mumbai.
2. An enquiry into the withdrawal of nomination by candidates of ward 38 during the2010 Navi Mumbai municipal corporation election, 2010.
3. Prescription of minimum qualification/experience for those who occupy important positions like Mayor's.
4. Introduction of much-awaited legislation on "recall of elected representatives".

Petition isaddressed to,
1. Ashok Chavan, Chief Minister, Maharahstra.
2. Debashish Chakrabarty, Chief Electoral Officer, Maharahstra.
3. Neela Satyanarayana, Chief Election Commissioner, Maharashtra.
4. Ganesh Naik, Thane District Guardian Minister.
Sponsor
Shri Krishna Mitra Mandal. Airoli.
Links