National and International Youth Empowerment: The 2020-2030 Imperative for Sustainable Development Goals Actions
26
signers.
Add your name now!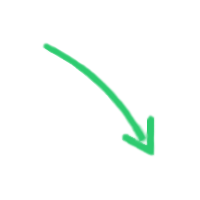 26

signers.

Almost there!

Add your voice!
Maxine K.
signed just now
Adam B.
signed just now
National and International Youth Empowerment: The 2020-2030 Imperative for Sustainable Development Goals Actions
A Global Youth Petition to the United Nations and the Member States for an urgent initiative for National and International Youth Training and Empowerment as Sustainable Development Implementors.
SIGN THE PETITION IF you advocate Youth empowerment pursued by promoting youth rights and youth passion in achieving Worldwide Sustainable Development in Harmony with Nature. This document empowers a process of inculcating values to equip the youth to shape National and International action programs in alignment with SDGs whilst experiencing and operating in accordance with the cherished values and ideals of the UNITED NATIONS.
https://www.linkedin.com/feed/update/urn:li:activity:6779381629845667840/

The timespan of recognising the imperative for sustainable development has stretched over some six decades, from 1972 Stockholm to 1992 Rio de Janeiro to 2002 Johannesburg to 2005 Millennium Assessment to 2015 Millennium Development Goals to 2030 Sustainable Development Goals. Meanwhile, our world has been confronted by escalating Climate Change, Extinction of Species, Air Pollution, Oceanic Waste Dumping, Deforestation, Water Scarcity and Arable Land Degradation, and more threaten Human Rights as well as Nature Rights to Sustainable Living in Harmony with Nature.
The United Nations and the International Scientific and Research community have contributed substantially to generating the knowledge, agendas, policies and programs. Whilst UN Member States have repeatedly endorsed comprehensive Agendas and unanimously adopted Declarations of Intent, invariably, there has been a failure to mobilize the means for implementation actions, and that over a period of five decades.
We now stand at a defining moment as, in all probability, we have no more than the lifespan of today's Youth to achieve the imperative of sustainable development. Human and Nature Rights are intertwined, and we need to revisit the 1948 UNHRD and ponder the relevance of both these rights, recognizing the urgency to declare The Universal Declaration of Nature Rights, both in the context of the 21st-century challenges of sustainable development in harmony with Nature.,
Today's youth are the only generation in the history of humankind whose shoulders adults have put the responsibility to be the action-oriented change-makers for a sustainable world; otherwise, it is unlikely that we can secure the future.
The Youth need empowerment to be future policy and decision-makers as action implementers, which is the critical need for sustainable development. We have made considerable progress in enhancing Youth awareness and engagement and aroused their passion for change. The United Nations System, NGOs, Foundations and Philanthropic Institutions have been at the forefront of Youth awareness and mentoring initiatives.
The next phase of Youth training, mentoring and empowerment, has to create a generation of real enablers to implement sustainability actions. We need United Nations System-wide and Member States Programs to create Youth human capital to make sustainable development a reality worldwide.
We propose the establishment of UN Youth National Councils (UNYNC), incorporated in the Member States, with the UN Resident Representative's office as the focal point in collaboration with UN HQ in New York and Geneva as well as in-country UN specialised agencies and organizations, Local Government Authorities, NGOs and other development entities.
The mission and objective of the UNYNC at the country level would be to participate and contribute to local, sustainable development challenges with a focus on policy actions and implementation. For example, in-country UNYNC, comprising some 20 Youth selected through a transparent, fair and open competition, for a period of 3 months program, i.e. four sets of Youth per year, under the supervision and guidance of UN Mentors and Volunteers (UNMV).
This initiative would facilitate sharing and review and strategize relevant information from UN HQS and local offices of UN specialised agencies and organizations and local NGOs, Universities, Local Government Authorities, Business Community and other Public entities.
The SDGs 2030 decade ahead provides an excellent opportunity and framework for youth training, mentoring and empowerment, and practices contributing to the SDGs 2030 local implementation.
The in-country UNYNC would enhance SDGs advocacy at the local and regional levels, engaging public authorities, schools, universities, NGOs, businesses, and other stakeholders, towards mobilizing on-the-ground SDGs commitments and actions.
UNYNC would also take initiatives such as contributing to UN Model Schools Day Programs as well as establishing a similar UN Universities Day Program, providing a forum for discussion of substantive and practical sustainable development issues and actions as well as mobilizing the citizen movements in support of sustainable development.
UNYNC would also organise online and offline events and thematic discussions in the emerging digital era, running campaigns in News and Social Media, offering information and expertise to enhance sustainable development.
The UNYNC activity as above in the 196 UN member states can potentially empower some 15680 Youth annually worldwide, contributing to sustainable development in their own country. Thus in the SDGs decade to 2030, UNYNC would empower some 156800 Youth as in-country enablers worldwide for sustainable development implementation actions, i.e. 800 mentored Youth per country.
The International UNYNC would comprise two Youth from each country, posted in UN HQ in New York and Geneva for 6 months, serving as UNYNC International Ambassadors. Here, the UNYNC international Ambassadors from all countries would be divided into 17 groups as relevant to specific Sustainable Development Goals and assigned to relevant SGDs Departments at UN HQ in New York and Geneva.
The international UNYNC members from a particular country would serve as a point of contact for information, collaboration and coordination with in-country UNYCN, which can also be the source of recruiting International UNYCN participants on the merit of the pool of previous participants an in-country UNYCN.
Thus the international UNYNC can empower some 7840 Youth during the decade to 2030, with 40 internationally mentored Youth per country. Beyond the UN HQs in New York and Geneva, Youth empowerment would be a multitude higher with the similar initiatives by UN Specialized Agencies and Organizations as well NGOs, Donors, Philanthropists, Foundations and more.
United Nations Youth Mentors and Volunteers (UNYMV) at the National and International levels, UN retirees and ex diplomats as well as experts in Academia and Civil Society and other entities, need to be mobilized to participate as UN Youth Mentors in the UN Member States as well as at UN HQ in New York, Geneva, Vienna, Rome, Paris, Nairobi and regional UN offices.
During the last decade, numerous Youth Awareness, Engagement and Empowerment initiatives have been developed across the UN System. For example, The UN World Program of Action for Youth comprises the inclusion of youth in the National Delegations to the UN and the Office of the Secretary General's Envoy on Youth, focusing on Youth participation in intergovernmental negotiations and UN official processes. The disparity here is that whilst many of the 33 developed countries regularly include Youth in National delegations and UN negotiations meetings and Processes, many of the 163 developing countries still need to take these initiatives on board.
The UN WFUNA's Youth Advisory Council comprising 9 youth regional leaders, serving a three-year term, advising the Secretary-General on youth issues by brainstorming pragmatic, innovative, cost-effective programs for WFUNA's local, regional, and global networks. This excellent initiative needs to be extended, as currently, over a period of a decade, just 27 Youth worldwide would be empowered.
Many UN Systems centres are concentrated in Geneva, New York, Vienna, Rome, Paris, and Nairobi, often attracting much local Youth, contributing to the developed-developing disparity in Youth leadership training.
The proposed UNYNC initiative to train and empower the Youth worldwide, especially in the developing countries, where the Youth, as change-makers, are critical as change-makers to make a real action-oriented contribution as implementers on the pressing needs of making sustainable development a reality.
This UNYNC National and International framework presented in this proposal is the first step, and we call upon all interested stakeholders to contact and send comments and suggestions, such that together we can create an effective and efficient UN system-wide Youth empowerment strategy and program incorporated within the existing United Nations System and all its Member States.
Examples of UNYNC Youth Empowerment UN Specialized Agencies and other Organizations, UNDP, UNICEF, UNFPA, UNW, UNITAR, UNYANET, UNIGE, ILO, UNCTAD, WHO, WMO, WTO, IUCN, WWF; UNIDO, IAEA; UNESCO; FAO, IFAD, WFP; UNEP etc