Nastia Liukin to receive Olympic Gold she was cheated out of
12
people have signed this petition.
Add your name now!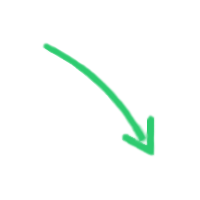 12

people

have signed.

Add your voice!
Maxine K.
signed just now
Adam B.
signed just now
As both gymnasts He Kexin and Nastia Liukin tied in scores in the 2008 Olympics Uneven Bars finals, the lowest score given to each was dropped, making He the winner and Liukin the silver-medalist.
However ridiculous this tie-breaking system is, it is what it is. But then there's the question of He's age. Was she actually underaged going into the 2008 Olympics?
The answer is: Yes.
The age that He and the Chinese team had registered that year was 16, saying that she was born on January 1st, 1992, when in fact, her real birthday is January 1st, 1994, making her 14 in the 2008 Beijing Olympics.
Computer security consultant Mike Walker "found evidence of a record of He Kexin's birth on a spreadsheet belonging to the General Administration of Sport of China - the country peak sports body.

But the data had been removed."
On the Chinese search engine Baidu, "he found two caches of Excel spreadsheet which had been published on the web and both of them showed He Kexin's birthday as January 1, 1994."

"The following day on Google's Chinese search engine, google.com.cn, he found yet more cached spreadsheets from the General Administration of Sport of China also showing the birth date as January 1, 1994."

"Regulations that were introduced in 1997 by the world gymnastics federation require gymnasts to turn 16 in the year of the Games to be eligible to compete."

Source: http://www.smh.com.au/news/off-the-field/how-hacke...
"...He Kexin, whose birthdate on numerous online records was listed as January 1, 1994, making her 14 when the Games began and ineligible to compete."
"China has a rich history of age falsification in Olympics competition, especially in gymnastics. At the 2000 Sydney Olympics, three years after the minimum age was raised to 16 in gymnastics, Chinese gymnast Yang Yun competed and won a bronze medal in the uneven bars (coincidentally this event is also He's specialty). Yang's passport said she was born on December 24, 1984 and turning 16 in the year of the Games, making her eligible. She later confessed in a television interview that she was only 14 at the time of the competition and that she and her coaches had lied about her age.
As in the case of Yang Yun, the existing records prior to the Olympics -- local registries, athletic records and news articles -- were all correct, whereas the documentation she showed Olympic officials to confirm her eligibility proved to be false. It is no coincidence that He Kexin's passport was issued on February 14, 2008, a mere 6 months before the Olympics."
Source: http://www.huffingtonpost.com/david-flumenbaum/sca...
Please check out the link above for evidence (or "exhibits") of He Kexin's real age.
"...He Kexin's name with a 1994 birthdate was removed from the website of the government's General Administration of Sport as soon as her age became controversial and the document's existence was revealed [in July 2008].
But other pages of state documents - such as archived reports from the state news agency - remained visible for several weeks afterwards, before they too disappeared.
And even so, they all clearly remained in "caches", stores of old documents kept by search engines, until [August 21st, 2008]."
Source: http://www.telegraph.co.uk/sport/olympics/2600933/...