Petition for NASPA reinvestment and mission statement
219
signers.
Add your name now!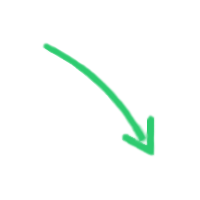 219

signers.

Almost there!

Add your voice!
Maxine K.
signed just now
Adam B.
signed just now
To the presidents of NASPA:


We, the Scrabble community write this letter not as enemy combatants, but as concerned members of the NASPA organization. We appreciate the time and effort that you have put into tournament Scrabble. We want NASPA to succeed. While we may have different ideas, we share a common desire for our community to grow both in number and in significance.


Unfortunately, we are concerned about our current direction. Many have become discouraged and stopped playing tournaments or heavily decreased their involvement, including many elite players, directors, or others essential to our past success. Participation and prestige in major tournaments has plummeted. Active membership has dropped significantly. Participation has dropped by 1/3 from 2007 to 2011 (86,300 games were played in 2008, whereas only 57,852 were played in 2011). Prize money in all tournaments is greatly reduced. We are deeply concerned that these unpleasant trends are our future. Staying on the current course simply isn't good enough. We need to grow the size and scope of our game.


NASPA has put itself into a secure financial position. According to your financial reports, you should currently be at or near your target 250k, completing the "war chest". Now that you have developed a firm foundation, it's time that you impart your vision and use your future income to create a vibrant, prosperous community. We want you to invest both time and money to help our community blossom.


We understand that growing our community is a monumental task, and there is no silver bullet. We are asking not for a single policy change, but a change in direction. We ask that NASPA develop a grand plan to grow our game (represented by a mission statement) implemented through multiple policy adjustments and a serious investment of time, effort, and money to increase participation and advertise the organization to potential members. The mission statement would serve as a way to inspire our community and increase our morale. With strong, inspirational leadership implementing new ideas (from members and committees alike) we believe that we can reverse these trends.


We believe that a plan must be presented by NASPA to move forward so we can aspire to become a bigger and better organization in the future. We urge you to share your vision in the form of a mission statement, signifying a plan to reach far beyond our current membership and to employ your resources to grow the game in size and scope. Once this plan is developed, we would like you to share this plan with the community so we can help you to achieve our common goal of helping tournament Scrabble flourish.


PLEASE NOTE: The contribution asked for at the end of this petition is
part of the website and does NOT contribute to the petition's message or
signers.
Links