Opposition to the solar plants contract between NASD and Metrotek/EAG, LLC
77
signers.
Add your name now!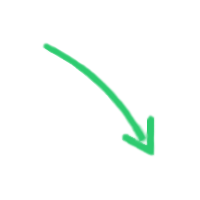 77

signers.

Almost there!

Add your voice!
Maxine K.
signed just now
Adam B.
signed just now
We are not opposed to solar or other renewable energy sources! We ARE opposed to the manner in which the contract was entered into by the NASD Board of Education and Metrotek/Energy Alliance Group (Northampton), LLC. There was NO transparency with the entire process until the October 20th "groundbreaking", after the contract was already signed. This contract was entered into with no public comment or input. We are NOT satisfied with the proposal and DO NOT want to do business with Metrotek/EAG, LLC. We DO NOT want a 1.2 mW solar power plant, consisting of 6.5 acres, 7000+ panels, 13 feet in height, encompassing a vast majority of the play area at Lehigh Elementary School. This transaction goes against the will of the taxpayers. We are in agreement that the contract MUST be rescinded immediately. Then, a committee must be formed, and multiple proposals should be sought out to find the best options for conserving energy, saving money and selecting renewable energy alternatives that will benefit our school, our children and our community.

Petition entries using nicknames or invalid information will not be accepted.

Sponsor
Jennifer Hertzog Miller Gerard Stezelberger Jayne Stezelberger
Links
The following are websites concerning the solar panels in the NASD and other school districts, pertinent info on the business partners our SB chose and other pages found while conducting research. Apologies, they are in no particular order.
http://www.lehighvalleylive.com/bethlehem/index.ssf?%2Fbase%2Fnews-2%2F129092072920220.xml&coll=3
http://www.mcall.com/opinion/mc-letter-stezelberger-northampton-sd20101127,0,6723998.story
http://www.mcall.com/opinion/mc-letter-miller-solar-panels-nasd-20101127,0,6521519.story
http://www.lehighvalleylive.com/easton/index.ssf/2010/11/circle_system_conspirator_form.html
http://www.mcall.com/news/local/bethlehem/mc-northampton-school-solar-panels-20101123,0,6844463.story
http://www.lehighvalleylive.com/news/index.ssf?%2Fbase%2Fnews-0%2F1238126806150550.xml&coll=3
http://concernedcitizenoflehightownship.blogspot.com/
http://articles.mcall.com/2010-04-22/news/all-a8_3nazsb.7246781apr22_1_solar-plant-solar-panels-school-on-tatamy-road
http://www.lehighvalleylive.com/nazareth/index.ssf/2010/08/nazareth_school_district_puts.html
http://www.lehighvalleylive.com/nazareth/index.ssf?%2Fbase%2Fnews-0%2F1277265943119730.xml&coll=3
http://nunamaker.posterous.com/solar-farms-story
http://www.wfmz.com/lehighvalleynews/25678754/detail.html?sms_ss=facebook&at_xt=4cd92b32977f4819%2C0
http://www.mcall.com/news/local/mc-northampton-school-board-solar-11020101108,0,3441133.story
http://www.wfmz.com/lehighvalleynews/25676394/detail.html
http://www.mcall.com/news/local/nazareth/mc-northampton-solar-panels-20101107,0,5853475.story
http://articles.mcall.com/2010-02-26/news/all-a17_4northamptonsb.7186561feb26_1_moore-elementary-schools-property-tax-salaries-and-benefits
http://en.wikipedia.org/wiki/Eminent_domain#United_States
http://www.facebook.com/album.php?aid=306988&id=69862092533&fbid=490674947533
http://www.manta.com/c/mtp0zzs/energy-alliance-group-llc
http://www.psba.org/parents-public/board-candidates/how-to-run.asp#responsibility
http://en.wikipedia.org/wiki/Zero-energy_building
http://apps1.eere.energy.gov/solar/cfm/faqs/third_level.cfm/name=Photovoltaics/cat=Financial%20Considerations#Q69
http://dockets.justia.com/docket/pennsylvania/paedce/5:2008cv05376/287704/
http://www2.northampton.k12.pa.us/board/rpt090727.htm
http://www2.northampton.k12.pa.us/board/rpt100614.htm
http://www.earthtimes.org/articles/press/spur-additional-job-growth,1444223.html
http://articles.mcall.com/2010-10-06/news/mc-bethlehem-school-district-solar-20101006_1_solar-panel-project-solar-farm-solar-plan
http://www.ehow.com/list_6325659_negative-effects-solar-energy.html
http://www.facebook.com/album.php?aid=31555&id=115333955167479&fbid=159673987400142
http://www.solartown.com/community/news/view/an-entire-school-district-in-pennsylvania-going-solar
http://nocnews.blogspot.com/2010/10/kenyon-energy-extends-deadline-to-nasd.html
http://nocnews.blogspot.com/2010/10/kenyon-energy-extends-deadline-to-nasd.html
http://www.earthtimes.org/articles/press/metrotek-electrical-holds-groundbreaking-ceremony,1510325.html
http://www.prweb.com/releases/MetroTek/Electrical-Services/prweb4655384.htm
http://www.mcall.com/news/local/mc-lehigh-township-solar-panels-heari20101026,0,543902.story
http://blogs.wsj.com/privateequity/2009/04/07/a-tale-of-football-helmets-and-due-diligence/?mod=wsj_share_facebook
http://www.lehighvalleylive.com/bethlehem/index.ssf?%2Fbase%2Fnews-1%2F1238126789150550.xml&coll=3
http://www.justice.gov/usao/nj/press/2008releases.html (click on Drill news release or Information from 12/22/08)
http://www.renewableenergyworld.com/rea/news/article/2010/10/public-private-partnerships-can-help-finance-renewable-energy-projects
http://www.renewableenergyworld.com/rea/partner/sharp-solar-energy-solutions-group-2053/news/article/2010/10/carlisle-school-district-unveils-one-of-pensylvanias-largest-solar-arrays?cmpid=rss
http://www.pjm.com/about-pjm.aspx
http://solarenergyadvantagesdisadvantages.com/solar-energy-disadvantages/
http://solar.calfinder.com/blog/news/bp-solar-panels-go-up-in-flames/
http://solar.calfinder.com/blog/solar-information/does-solar-equal-fire-hazard/
http://www.energymatters.com.au/index.php?main_page=news_article&article_id=1077
http://www.lehighvalleylive.com/easton/index.ssf/2008/12/in.html
http://www.lehighvalleylive.com/easton/index.ssf/2008/12/the_former_president_of_circle.html
http://www.nydailynews.com/archives/news/1998/09/06/1998-09-06_brand_new_lease_on_life_for_.html
http://apps1.eere.energy.gov/solar/cfm/faqs/third_level.cfm/name=Photovoltaics/cat=Financial%20Considerations#Q69
http://secondnaturebos.wordpress.com/2010/06/03/purchasing-green-power-best-practices-and-unique-higher-education-opportunities/
http://paaeps.com/credit/faqs.do