NAS - Fee Reduction Appeal
495
people have signed this petition.
Add your name now!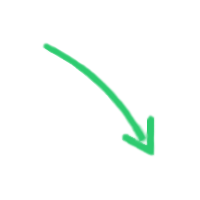 495

people

have signed.

Add your voice!
Maxine K.
signed just now
Adam B.
signed just now
For the attention of:
Andrew Fitzmaurice - CEO
Matthew Farthing – Principal
April 6th 2020
Dear Messrs. Fitzmaurice and Principal Farthing,
Covid-19 Fee Reduction Appeal
We refer to Mr. Fitzmaurice's letter of 20 March 2020, and Mr. Farthing's email and video message sent on 4 April 2020.
Let me start by saying that this letter is to specifically address the rightful concern, anger and distress caused to all parents regarding the communications referenced above; that NAS requires FULL payment of term 3 fees (including those in EYFS!), as well as the rest of the Primary and above.
Whilst we fully appreciate the determination of the Staff and Teachers at NAS to recreate the learning experience online and the efforts they have made to keep things moving in these unprecedented times, above all, should be the welfare of students - in addition to the teachers, parents and staff. With everyone concerned about income, salary cuts, redundancies and, most importantly, on when, how and in what state we will all be able to come out of this crisis. We all hope and pray that this pandemic will one day disappear, it has unfortunately become very clear that the human, social, economic and financial impact will survive this crisis for months - if not years - to come.
That being said, we believe that the email and video message from Mr. Farthing were lacking in empathy, warmth or understanding. The video statement claims that are "things that we cannot change". This is incorrect and disingenuous, to say the least. You CAN and are ABLE to make changes, as you have done, by moving education online. What is even more upsetting is that the school's message, whether via the letter or video, and which I believe Mr. Farthing was asked to deliver from NAS Global HQ / upper management, somehow implies that this is another normal routine communication to parents – as if somehow we all live in a little bubble called NAS Dubai that has been insulated from this crisis, and we are shrugging away a globally vicious pandemic that has claimed the lives of over 50k people to date. I am afraid there is a difference between being cool and collected and being cold and out of touch.
Whilst the sentiment in these communications is particularly unsuitable particularly for EYFS and Primary children, but there was a disappointing lack of compassion towards the tremendous burden on older students, parents – working or not – some of whom have lost their jobs, taken salary cuts, having their businesses being affected, with complete uncertainty about the future – these will be extraordinary challenges and changes in our lives for the foreseeable future. Not to mention, the additional stress of home schooling our children whilst fighting to keep one's job or salary, trying to stay safe and healthy (and mentally sane) during an unprecedented pandemic. We are all in this together. No one is immune – figuratively speaking.
Whilst the teachers and TA's in our respective children's classes are wonderful and have made a concerted effort with the Seesaw app and online learning, I must disagree with the statement in your 20 March 2020 letter of an "outstanding virtual school experience". Whilst older children may be relatively adaptable in continuing their education via this platform, it is absolutely tone-deaf of you to believe this applies to the students, again with EYFS especially in mind but for EVERY parent also.
Against this backdrop, let us now address the core issue at hand here: Term 3 Fees. We believe it is important to address this in a dispassionate fact-based manner. While it is hard to divorce the subject from its human and personal impact on all families of NAS Dubai (and the UAE as a whole), for the sake of supporting our position, we will simply outline the facts.
The fact is that NAS Dubai has been a resounding financial success story for its shareholders. The school broke even in 2 years and met Nord Anglia Group's definition of a "mature" school by year 3. Mature schools are ones that achieve utilization of 80% and as a result are expected to generate an operating profit (measured by Earnings before Interest, Tax, Depreciation and Amortization "EBITDA") margin of c.33%+. This is not proprietary information – it is all based on public disclosures made by the group in 2016 when it was a publicly listed entity prior to the take-private by Barings PE and CPPIB.
Following 6 years of operations in Dubai, 4 of which under a run-rate mature state, we would expect NAS Dubai to exhibit a best-in-class financial profile with an EBITDA margin of north of 35% for academic year 2019/2020. Doing some simple math based on the school's student population and average tuition fees, the school was on track to generate AED50m of operating profit for this year and have generated in excess of AED200m of operating profit since inception. Overall a resounding financial success that the school and shareholders (and all stakeholders, including parents) should be proud of.
Let us be absolutely clear, this is not a critique of the for-profit model of schooling – to the contrary, this model allows schooling to be sustainable and usually results in greater investment in education, teachers and ultimately student development. However, at the same time, this model should theoretically allow schools to be more robust and defensive during difficult times, having built a significant cushion of cash flow and capital over the years. The for-profit objective shouldn't render all the other considerations irrelevant.
The fact that the school is privately held today also affords it the luxury of taking a long-term view without the pressure of quarterly earnings that may have existed under its previous public listing. The group today answers to two large shareholders that have a long-term investment horizon and not thousands of institutional or individual investors.
From a financial perspective, NAS Dubai has already secured 67% of its annual revenues from Terms 1 & 2. The math is very simple – with a 35% EBITDA margin baked into the school fees, this implies that T3 fees can theoretically be fully waived and the school will be able not to only breakeven and cover its costs but will also be operationally profitable.
This will be the case even assuming zero savings in operating costs during T3 which is obviously unrealistic during a 4-month period of shutdown where variable operating expenses such as utilities, repairs, maintenance, supplies, among others, are likely to materially decline if not vanish altogether. We would estimate variable operating costs at c.15% of enrollment revenues based on global and local benchmarks of top-tier schools. Assuming those are equally spread out across the 3 school terms, it implies that the school should benefit from at least a 1/3 reduction of variable Opex during T3 which is a conservative assumption bearing in mind T3 would typically have a higher utility/DEWA expense for instance as it takes place during the warmer season in the UAE.
In conclusion, our humble analysis suggests that up to a 30% reduction in T3 fees will be "net neutral" to the school's EBITDA margin. This simply will be a pass-through of T3 Opex savings to the parents – your current and "future" clients. On an annualized basis, a 30% reduction in T3 is a mere 10% reduction in annual school fees which is a token amount in the prevailing circumstances.
This will have zero impact on teachers, staff or financial stability/position of the school. Since it is net neutral to EBITDA, it will also have no impact on the school's loan agreements, if any, or any commercial contracts. Frankly speaking, the fact that we as parents have to "ask" for this and do this analysis on your behalf is simply disappointing.
The school has a choice to turn a negative experience into something positive that will go a long way in repairing its strained reputation with parents as a result of its inaction, or it can choose to do nothing and risk damaging its brand and losing its long term clients: the parents. The school so far has chosen to trade the long-term benefit and value creation of addressing the issue head-on for the short-term gain of one-term where the "status quo" will bump this year's profit but damage the school's brand (and profitability) for years to come. It is critical to underscore "bump" profitability here – maintaining the status quo is likely to improve the school's EBITDA by up to 5 percentage points to c.40% as a result of the Opex savings outlined above.
In what world does the school management believe that making more money during a once-in-a-century global crisis is an equitable and fair stance?
Legal arguments such as Force Majeure, Frustration of Contract, unjust enrichment and the concept that "a contract must be performed in accordance with its contents, and in a manner consistent with the requirements of good faith" should also be seriously kept in mind.
As a for-profit organisation you are within your rights to make profits obviously but charging full fees to maximize profits for an inferior/ less valuable service is an act of bad faith and in these times is distasteful.
The other matter Mr. Farthing mentions in his email is "benchmarking" against many schools with respect to reduction of costs, payment plans, use of governmental funding etc. We have neither seen any evidence that NAS has carried out any benchmarking of any kind and if it has, the school has chosen to either not share or ignore the facts.
It is inspiring to witness, across the world, the generous support that businesses, governments and governmental institutions as well as individuals are providing.
Organisations will be remembered for "doing the right thing" during this crisis.
In conclusion, we, the parents of NAS Students, particularly for EYFS and Primary, are appealing for no less than a 50% discount in fees to reflect the above financial analysis, as well as the "inferior" online learning platforms vs actual classroom education experience.
Yours sincerely,
The Concerned Parents of EYFS ( and on behalf of some parents in Primary and Secondary)
p.s. Please note that this petition is in no way seeking to attack the school/ the staff/ the management/ the Principal or any other stakeholders. The tone here, may appear hard to hear, but it is based on facts and reflects the collective sentiments I have received from a multitude of parents I have spoken to over the last two weeks.
In particular, I believe i speak for everyone here that given the financial analysis included in this petition - the school can afford to pay FULL salaries to all its staff and teachers, provide a reduction in fees and still turn a profit.
This pandemic horror is inflicting financial, emotional and an exponential degree of pain and suffering upon multiple dimensions of ALL our lives; the teachers, staff, parents and most importantly the students'. I personally believe that it is incumbent on "those that can" to mitigate the sudden and bizarre toll this is taking.
No member of staff needs to lose their jobs or take pay cuts and neither should the parents and students be financially penalized by circumstances beyond anyone's control.