Stop the RTA from taking away our rights to modify our cars!
348
people have signed this petition.
Add your name now!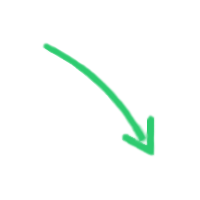 348

people

have signed.

Add your voice!
Maxine K.
signed just now
Adam B.
signed just now
We need signatures! This will be sent to Barry O'Farrell and Duncan Gay to show them how angry us voters and car enthusiasts are!




Hey all you cars/bike enthusiasts, 4WD's & Mini-truckers. The RTA is at it again trying on the sly to take away our right to modify our rides and if we dont act now and use people power by the masses. Just like when they put out that VSI50 crap we all rallied & the shit was thrown out. The RTA has put a date (September 29 2011) on when the current vehicle modification rules will cease to exist and t...he new (communist nanny state style) rules will come into effect. This may not affect you at the moment, but 5 or 10 years down the track when you decide to upgrade to a newer 4WD or weekend muscle car, you dont want to look back and remember that you did nothing to stop it, and you might as well be driving a white Toyota Prius Hybrid. LOL Heres a just preview of whats installed for all of us (and theres something here for everyone): Cars: - You can no longer increase your tyre rolling diameter by more than 15mm for passenger cars. So for get about fitting a nice pair of 26" street radials on the rear of your muscle cars & no more 20-22" rims for the ricers. - Replacement engine sizes will be drastically reduced. So no more 308's in LJ toranas, no more 350's in LX toranas, no more V8's in capri's or cortinas, etc, etc. And as for forced induction, with the limits to be imposed you wont even be able to turbo or blow your original engines in most cases. - Streetrods will become a thing of the past. 4WDs: - You can no longer increase your tyre rolling diameter by more than 50mm on your everyday ride. So no more fitings a set of 35's to your patrol or landcruiser and if your lucky you may just be able to fit a set of 31's to your hilux navara triton or rodeo. How crazy's that. - You will no longer be able to raise your vehicle cab more than 6" total, inclusive of that resulting from suspension lifts, body lifts and from larger tyres. - To get a vehicle lift (like just mentioned) for more than 2" engineer certfied will set you back thousands with all the bulshit testing that will have to be done on a closed circuit test track. From what I here it will need to be done on an unused air-strip, so you will be going somewhere like goulburn or somewhere in the sticks to do it & good luck getting an engineer to travel that far away to do it for you. This shit will end up impossible to get done. - Bye bye modified 4Wd's and the massive small business workshops and parts industries that it supports. Hello social security. Mini-trucks: - Well all ive got to say is do you remember VSI-50 ! Bye bye chassis notches, drop-spindle & fitting 20" wheels. Bye bye minitrucks and the massive small business workshop and parts industries that it supports. Hello social security.
Links