nammaraste
634
people have signed this petition.
Add your name now!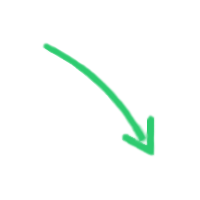 634

people

have signed.

Add your voice!
Maxine K.
signed just now
Adam B.
signed just now
Chairperson and Members Karnataka High Court Empowered Committee on Bangalore Roads Per interim direction of Hon'ble High Court in WP No. 7107/2008 C/o Convenor/Tree Officer Bruhat Bengaluru Mahanagara Palike NR Square Bangalore 560002 16th October 2008 Dear Sir/Madam, For over four years now, Hasiru Usiru (a network of citizens, community organizations and NGOs) and concerned individuals from the wider public have proactively campaigned against irrational road-widening projects of Bruhat Bangalore Mahanagara Palike (BBMP). These efforts have been simultaneously supplemented by working with different agencies of the Government to evolve appropriate and long term measures for reducing traffic congestion and to ensure that roads are safe for all. In keeping with progressive understanding of urban planning and design, our campaign has worked to advance the interests of all road users, and not just of motorised transport. We have argued that public involvement in decisions relating to road development work would help prioritise safety of cyclists, pedestrians, senior citizens, children, differently abled and so on. Further, we have demonstrated that with intelligent road design it is possible to safeguard lives, livelihoods, homes, heritage and green cover of the city which is largely provided by avenue trees. In spite of such deliberate efforts, BBMP proceeded irrationally and illegally on its road widening works in complete contravention of various laws, in particular the Karnataka Town and Country Planning Act, Karnataka Municipal Corporation Act, and the Karnataka Tree Preservation Act. We also brought to the attention of the relevant officials and agencies that such action totally disregarded various policies such as the National Urban Transport Policy, National Policy for Hawkers and Street Vendors, and a variety of circulars issued by Union Ministry of Urban Development. Further, we highlighted that such actions were in contempt of Hon'ble High Court's directions in WP No. 14104/2005, wherein the agencies were required to take Hasiru Usiru and the wide public into confidence before implementing projects. Deeply troubled by lack of conformance with law in implementing transport projects, Environment Support Group and CIVIC Bangalore filed a PIL (WP No. 7107/2008) challenging the legality of the road widening and other transport development projects in Bangalore. By an interim decision the Hon'ble High Court of Karnataka constituted an Empowered Committee to review road widening and related urban transport projects and to ensure that implementing agencies comply with law while also adhering to progressive urban planning and design standards in project development and implementation. The Hon'ble Court also directed that the Committee was "duty bound to take into consideration the views of the public before any developmental works is to be undertaken keeping in view the public interest." This decision of the Hon'ble Court was welcomed by all. In order to assist the Committee in fulfilling the directions of the Hon'ble Court, Environment Support Group, Alternative Law Forum and CIVIC Bangalore organised a workshop entitled Namma Raste drawing together over 80 representatives from various sectors. The workshop developed various progressive ideas to ensure that High Court's directions were fully met even as the problems of congestion of traffic could be resolved without resorting to irrational road widening options. This report was widely disseminated and many affected communities benefited from the awareness thus generated. Subsequently, many attempts were made by various affected communities, Petitioners and concerned individuals in bringing to the Committee concerns through formal submissions and representations. However, these efforts were frustrated because it was claimed the Committee was out of bounds for anyone except Committee Members and Government agencies. In a questionable exception, certain proposals of M/s Nandi Infrastructure Corridor Enterprise were entertained by this Committee. It seemed to us that while there were particular agencies that were privileged in accessing the Committee, the wide public, and in particular the affected public, was denied rightful opportunity to participate in Committee's proceedings. In a matter of months, our hopes that this Committee would work progressively as mandated by the Hon'ble High Court have been dashed. Meanwhile, the BBMP has unrelentingly proceeded with its tree-felling and road-widening works—on Kanakapura Road, Bellary Road, Race Course Road, Palace Road, Sarjapur Road, amongst others—without conforming with law or securing assent of aforementioned Committee as required per directions of the Hon'ble Court. Such issues we have learnt were debated in the Committee and there has been strong disapproval by several Members of the manner in which the committee has failed to take action as required by the High Court's directions. We understand that several Members are dismayed and disappointed over arbitrary conduct in the Committee's proceedings. By disallowing the Petitioners, affected communities and larger public from meetings of the said Committee, it also seems to be abdicating its public character by entering into private deliberations behind closed doors. Keeping all this in view and to ensure that the Committee abides by directions of Hon'ble Court and is able to perform its duties, we request you to take the following steps with due dispatch: 1. Take action against officials of BBMP and the Tree Officer for carrying on road-widening works and tree-felling without consent of the Empowered Committee. 2. Suspend road-widening works until there is compliance with Karnataka Town and Country Planning Act, Karnataka Tree Preservation Act, Karnataka Municipal Corporation Act and relevant provisions made in various policies and circulars of Union Ministry of Urban Development. 3. Proper procedures be instituted to conduct meetings in a transparent and publicly accountable manner befitting a quasi judicial forum. 4. Ensure that interests of affected parties is taken into consideration and the Constitutionally guaranteed right to fair hearing is secured. 5. Allow Petitioners their due right to engage with the Committee in developing "interim arrangements" to resolve the problems the projects pose as directed by the Hon'ble Court. We submit this representation in the hope that immediate action would be taken to correct the process of the working of this Committee in order that wider public interest is secured, special rights are particularly protected, and urban greenery is not senselessly lost due to undemocratic, illegal and irrational decision making.
Sponsor
Environment Support Group 105, East End 'B' Main Road Jayanagar 9th Block East Bangalore - 560069.