Name The I-10 River Bridge Corporal Chris Mason
1396
signers.
Add your name now!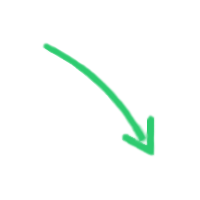 1396

signers.

Almost there!

Add your voice!
Maxine K.
signed just now
Adam B.
signed just now
Sign This Petition...
To be sent to Alabama State Governor Kay Ivey, and Alabama State Legislators.
By signing this petition you are:
1 - Encouraging the Governor of Alabama and Alabama State Legislators to select a name that represents the younger generation of Americans who'll build the bridge, a hero from "this" generation of Americans.
2 - You support naming the future I-10 Mobile River Bridge, in Mobile Alabama:
The "Corporal Christopher Edward Mason" Bridge
When asked why he would enlist in the military at the age of 30 he simply stated: "I'm tired of watching other men and women fight and die for my freedom; I've decided to take a stand for myself." Chris Mason was killed in action 28 November 2006 during a terrorist ambush inside the small town of Siniyah, Iraq.

He represents all that is good about his generation of Americans, and especially lower Alabama... a working man's hero... a man who worked every day to pay his bills, and put food on his table. He was a man of God, college student, teacher, cowboy, American patriot, American warrior, and in the end a man who gave his life for our freedom. He was a man who lived his life with honor, dignity, determination and courage.

On 12 November 2006, sixteen days before he was killed in action he stood inside a dimly lit bunker located at "FOB Summerall" in Iraq... and said the following about his generation:

"This is a time in our life that we're making history, and this is our moment... we chose to come into the military knowing that we could be sent over here, but we chose that anyway... 'cause we choose to believe that the patch [American flag] we wear on our right shoulder stands for something that's greater than ourselves... that's greater than where we're from... we're the fabric that holds the flag together".
GENERAL INFORMATION:
Chris Mason was a Pro Rodeo Cowboy who placed his professional sports career, and his position as a CDL Instructor at Bishop State Community College, on hold when he enlisted in the US Army at the age of 30.
He was a single man (never married) Professional Pro Rodeo Cowboy - OTR Eighteen Wheel Truck Driver - Technical College Instructor - US Army Paratrooper "Rifleman". He owned two dogs, a Jack Russell & a Serbian Husky.
Chris loved God, and reading the Gospel, and was always glad to share the "Good News" with anyone who wanted to hear it... but he also enjoyed being a Cowboy, training folks to drive big trucks, hard physical training, Alabama Football, NASCAR, NFL, music (country and rock), fishing, and hunting.

Place of birth: Mobile, Alabama
Place of death: FOB Summerall - Siniyah, Iraq
Service/branch: United States Army Paratrooper
Years of service: 2004-2006
Rank: Corporal Unit: 82nd Airborne 1/505th Company A
Battles/Wars: Central & Northern Iraq; Operation Iraqi Freedom V
HONORS:
(a) - Chris has approximately 15 children who carry his last name Mason as their first name, or middle name... they are all children of his friends and family.
(b) - Selected by Mobile County Sheriff's Office as Citizen Of The Year 2002-2003.
(c) - He received an Associate Degree in Science from Bishop State Cummiunty College.
MILITARY AWARDS INCLUDE:
Alabama Distinguished Service Medal (state's highest military service medal)
Bronze Star Medal
Purple Heart Medal
Army Commendation Medal-(2 Awards)
Army Achievement Medal
Good Conduct Medal
Iraq Campaign Medal
Global War on Terrorism Expeditionary Medal
National Defense Service Medal
Combat Action Infantry Badge
Airborne Wings

FOR MORE INFORMATION CONCERNING CORPORAL CHRIS MASON VISIT THE FACEBOOK PAGE SETUP IN SUPPORT OF THIS PETITION: https://www.facebook.com/ChrisMasonBridge/